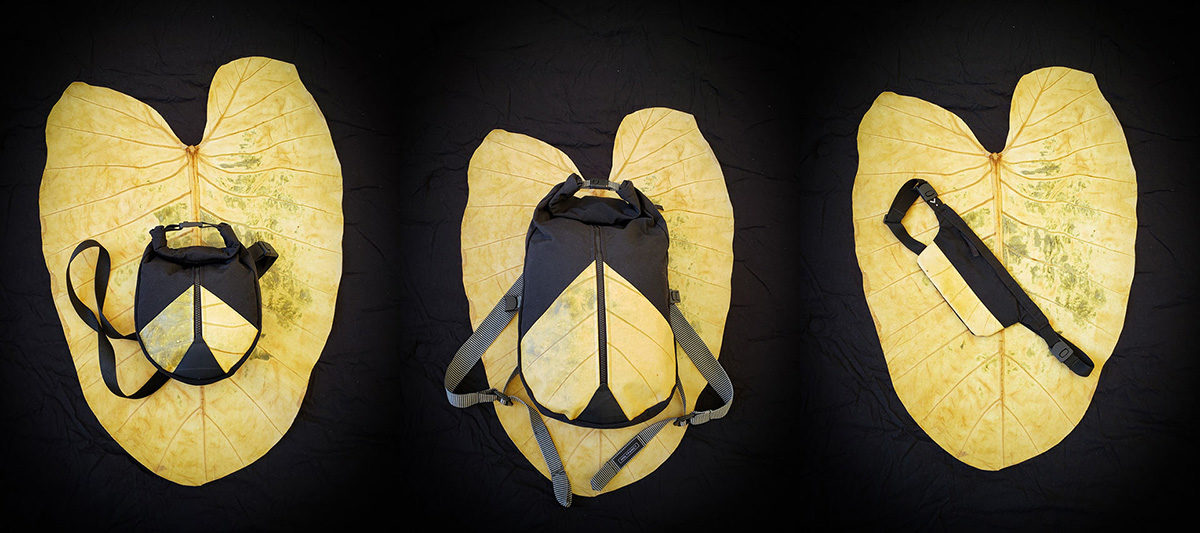 HOLYFANCY is a Brazilian brand, their mission is to transform waste into innovative products. They recently designed HOLYbyLEAF, a collection of bags made of leaf leather, recycled tires and PET. The leaf leather is made from the elephant ear plant, a giant leaf native to Brazil. These leaves are treated to become leather-like, without the need to mix its fibres with other materials. This means that the natural leaf structure remains visible in the leather.
v
"The material is vegan, waterproof, plastic free and above all, it is a Brazilian innovation in sustainability," HOLYFANCY states on their website. "This leaf leather is a game changer, mainly because it is a very important conquest for the ecosystem's protection, and also because of its resistance."
The material is made by "the world's only organic tannery", Nova Kaeru, in Rio de Janeiro. It has similar properties to animal leather, but with some differences: aside from being vegan, the CO2 emissions of its manufacturing process are much lower, as they are compensated by the carbon absorption of the plant growth.
The HOLYbyLEAF collection consists of various types of bags, ranging from a bum bag to a backpack. Each bag is partly made of the leaf material. The rest is made of reused tires and recycled PET bottles. The bags are currently available for preorder.
v
Photos by HOLYFANCY