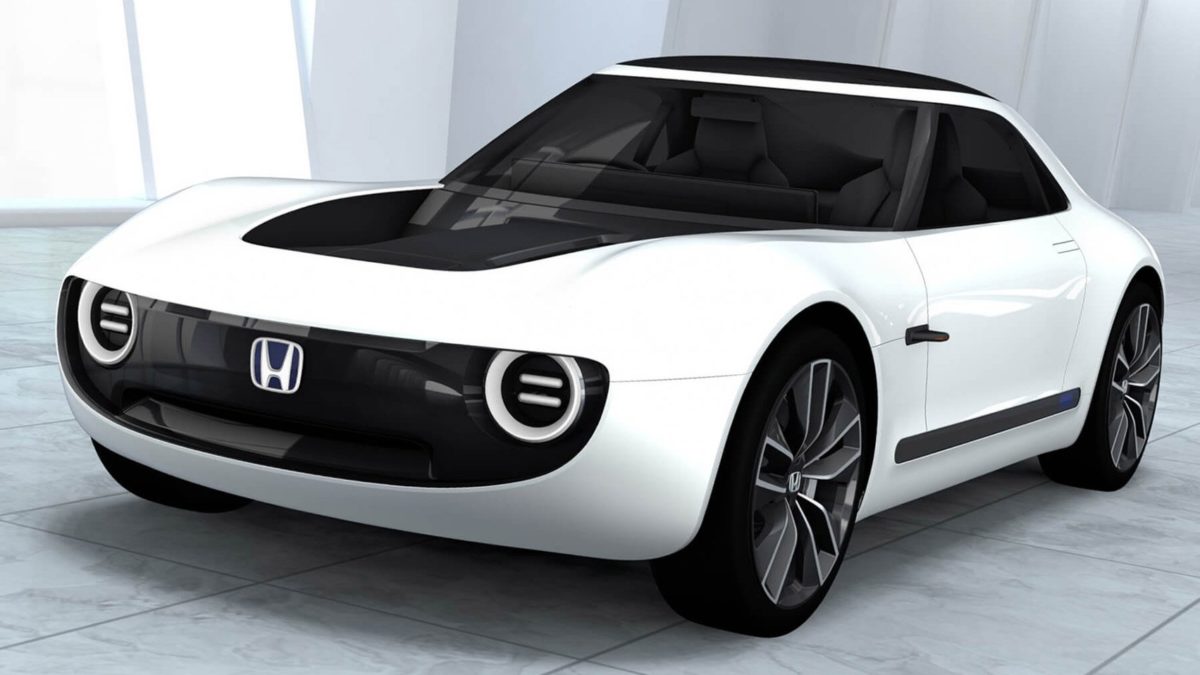 HONDA AT TOKIO MOTOR SHOW
After Honda's earlier Urban EV concept, unveiled at Frankfurt Motor Show in September, the company came up with a new series of AI devices and transport concepts at this year's Tokio Motor Show. Honda president Takahiro Hachigo said the company's aim was to focus its efforts on electric and autonomous technologies, among the concepts on show is a sports car, named Sports EV, which incorporates both electric and artificial intelligence technologies.
The concepts collection revealed designs beyond the field of cars, for example RoboCas – described by Honda as a "communication robot of the future". The electric mobility product has a compact body complete with a driving function, an optional canopy, and storage space adaptive to different uses. "Its use is limited only by the imagination: open an impromptu cafe during the weekend, or a soup cafe or curry shop," said Honda.
At a size of approximately , Honda's Ie-Mobi concept is a 4.95 sqm all-electric vehicle that also functions as a small, mobile room. Designed to connect the car and the home, the model can also supply electricity to the home, as well as the home being able to charge the car.
The company also presented Miimo, an AI-equipped electric, self-propelled robotic lawn mower; Fure-Mobi concept – "fure" coming from the Japanese word "fureai", meaning interaction, focuses on human-to-human interaction – the electric vehicle was designed to encourage people to move around together and it has space for one occupant to sit, and the other sitting behind. Lastly, Chair-Mobi concept, which – similar to self-balancing Segway's – is designed to move pedestrians at a quicker speed.
(via dezeen)