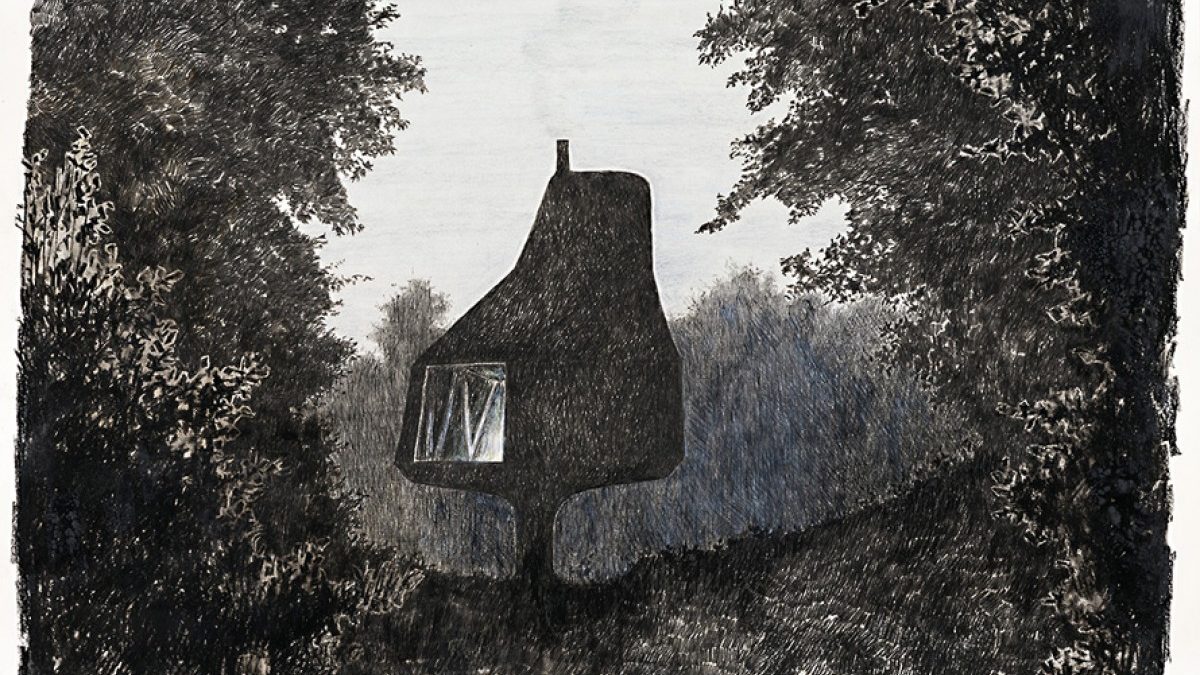 Jan Šepka is a Czech architect who co-founded internationally acclaimed studio HŠH in 1998 with Petr Hajek and Tomaš Hradečny. House in an Orchard is one of the latest residential project that explores unconventional ways of living in different areas of the Czech Republic.
This house looks like anything we have never seen before. Designed for a good friend, it is located on a northern plot in Prague's district Kyje, and is integrated among the trees. From the living room the view shows the Brook Rotka valley; the other rooms face east and south. This site inspired Šepka to elevate the house with the use of a single concrete column. This structural solution can protect all the garden around. "The ground plan of the building is based on a circle. The organic shape of the house is also the result of a practical construction idea modelled with a 3d program", says the architect. The lower level contain a spacious living room, a kitchen, a bathroom and a small office. On the upper level we can find a large bedroom with a beautiful view on the landscape. The irregular shape of the building is divided into triangular spaces, that can assure the structural stability's of exterior plywood sheets. The exterior is sprayed with a coat of polyurethane and a waterproof grey skin that resembles concrete or natural rock. The atmosphere is rustic, in full harmony with the surrounding area. Šépka also designed custom-built plywood furrniture for the interior.
If you want to see more of HŠH studio works you can visit here their official website.
All rights reserved to  HŠH studio.