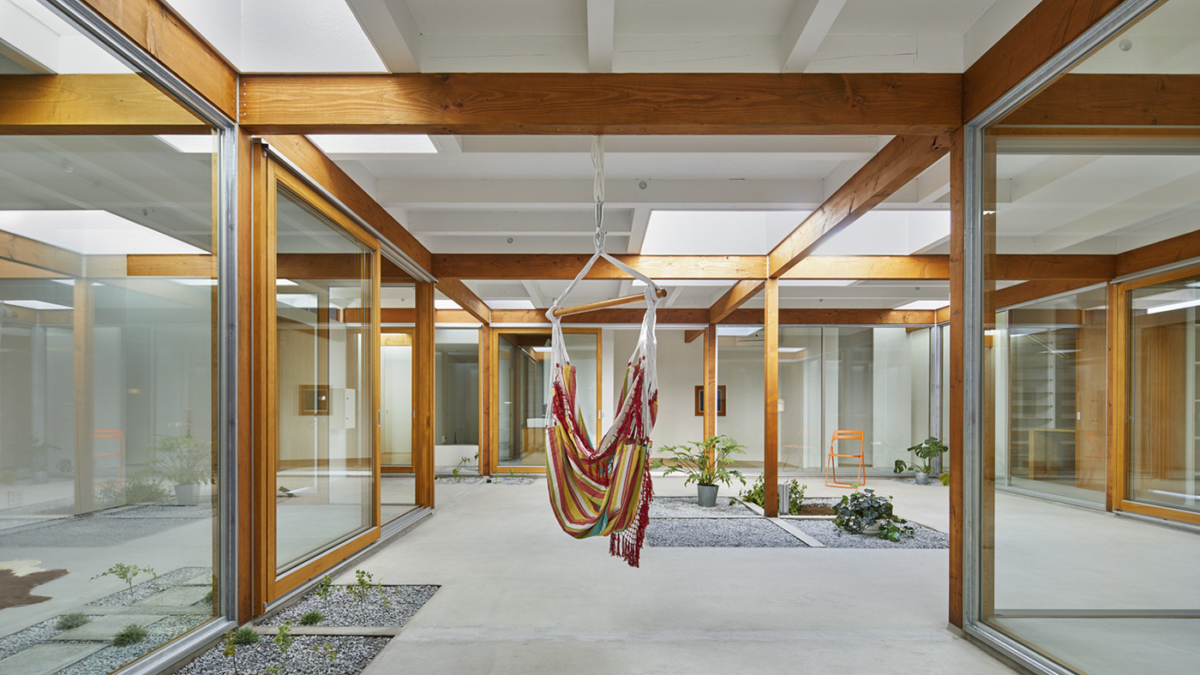 HOUSE IN KOZUKUE_ Takeshi Hosaka Architects
Takeshi Hosaka Architects completed a House in Kozukue for a family of three. They had two wishes: a common room where, together with friends and neighbors, they can learn the Bible and practice the organ for Sunday services and an outdoor space where everybody can enjoy natural light and wind while keeping enough privacy.
The house is located on top of the small mountain in Shin-Yokohama. The house is as closed as possible against surrounding houses and parkings, it has only an entrance door and minimum small windows on the surface to protect itself against the environment. Necessary living spaces such as living room, kitchen, bedroom, children's room, take only half area in this house while on the other hand, the semi-outdoor courtyard takes the other half area. The interior is characterized by a series of wooden beams and 11 skylights. Takeshi Hosaka Architects  tried with this house to blur the boundaries between indoor and outdoor, creating a sense of openness, trying to evoke a sacred aura.
Photography by Nacasa & Partners