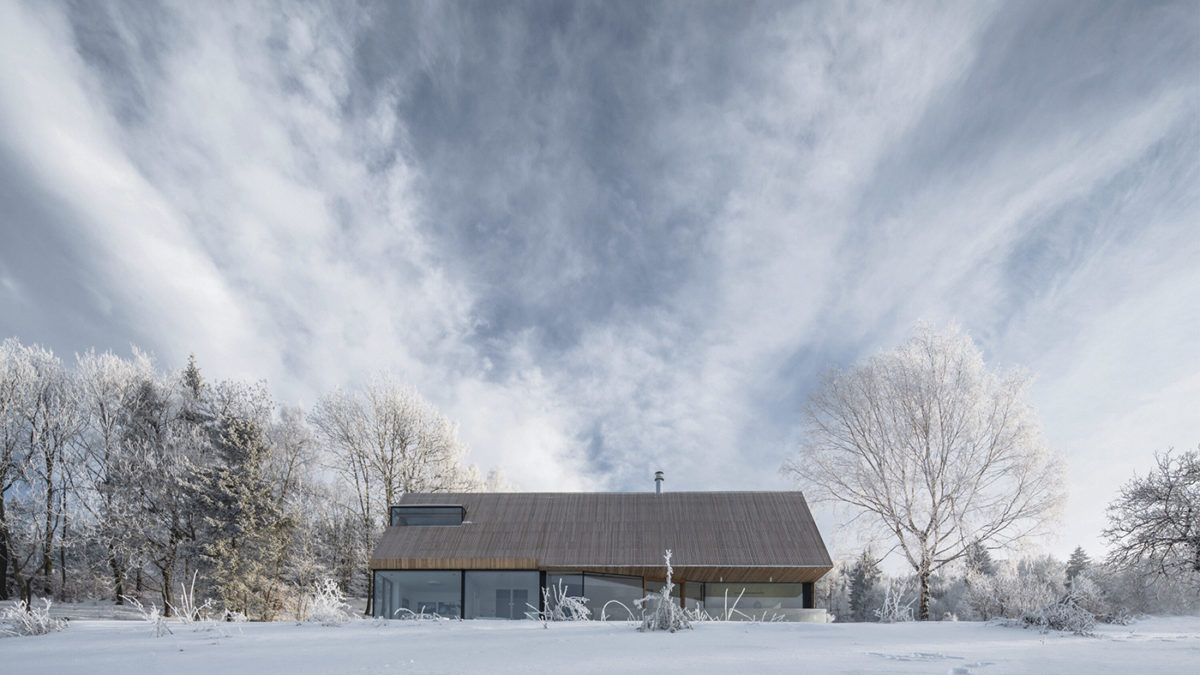 HOUSE in KRKONOŠE, a project by Fránek Architects
Designed by Fránek Architects, House in Krkonoše is an example of harmony between people and nature. Its design corresponds in size to the existing building, which has been standing in this protected area since ancient times and as the only structure as far as the eye can see. The responsibility towards the circumstances and strict regulation gave an archetypal form to work with.
The building is set in a sloping terrain so that the ground floor is completely below the terrain from the northeast side. The main entrance is located on the 1st floor, from the northeast side of the building, on this floor is the main living area with kitchen and one bedroom with sanitary facilities and a studio. The entrance to the building is also possible in the basement from the southwest side, which overlooks a magnificent panorama and a swimming pool. On this level, there are three bedrooms with toilets, a laundry room, and a storage room, while on the top floor there is a library and a meditation room. All the rooms are joined by a minimal wooden ladder.
While the exterior is completely cladded with larch laths, including the roof, the interior is white and pure, even the floors. Space becomes almost a blank canvas with which the surrounding nature is enhanced. The large windows and minimal interiors amplify the beauty of the panorama, which becomes the main character. Thanks to its isolated location, House in Krkonoše allows you to live a unique experience, immersed in nature.
The architectural solution is simple and clean but the project is not finished yet: in the future, this building will be integrated by another which, with the function of greenhouse and warehouse of fresh vegetables, will contain structures and technical equipment for a zero-energy solution.
Visit Fránek Architects to know more!
Photography by Petr Polák
x