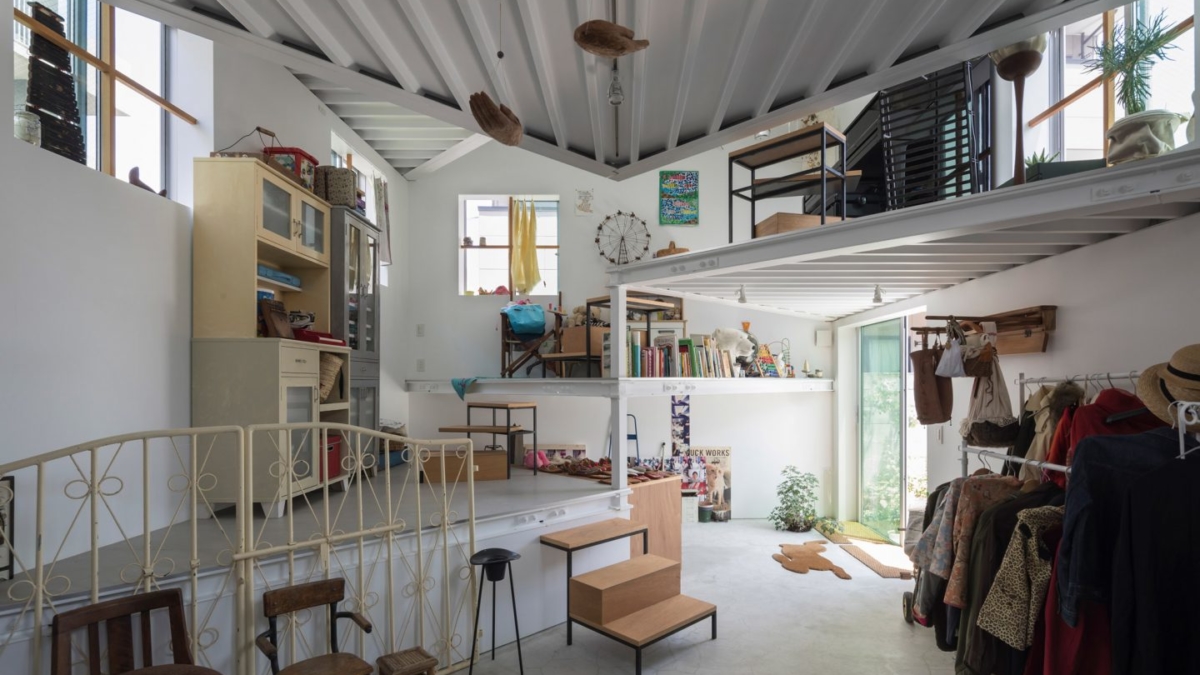 To bring a family of three closer together, the Kobe-based firm Tato Architects has renovated the interior of a home in Osaka as a single room: the Japanese studio has created a home where spaces merge seamlessly — without compromising on function, or privacy.
"The client requested that the members of the family…feel close to each other regardless of where they are in the house," the studio explains. "Private rooms were not needed because they feel that it is lonely to withdraw into one's own space, and storage space was also unnecessary because they did not want to tuck things away."
Rather than divide the space with walls, the space has been portioned up via a series of floors that create areas delineated by function. These levels have been positioned at intervals of 70 centimeters, a height that enables them to act as tables or shelves when they are not being utilized as a room. The levels spiral upwards from two sides, each leading to a brightly lit internal courtyard at the center of the home: a private outdoor space among the apartment blocks of the increasingly urbanized area.
All Rights Reserved to Tato Architects
Photos by Shinkenchiku Sha
(via ignant)