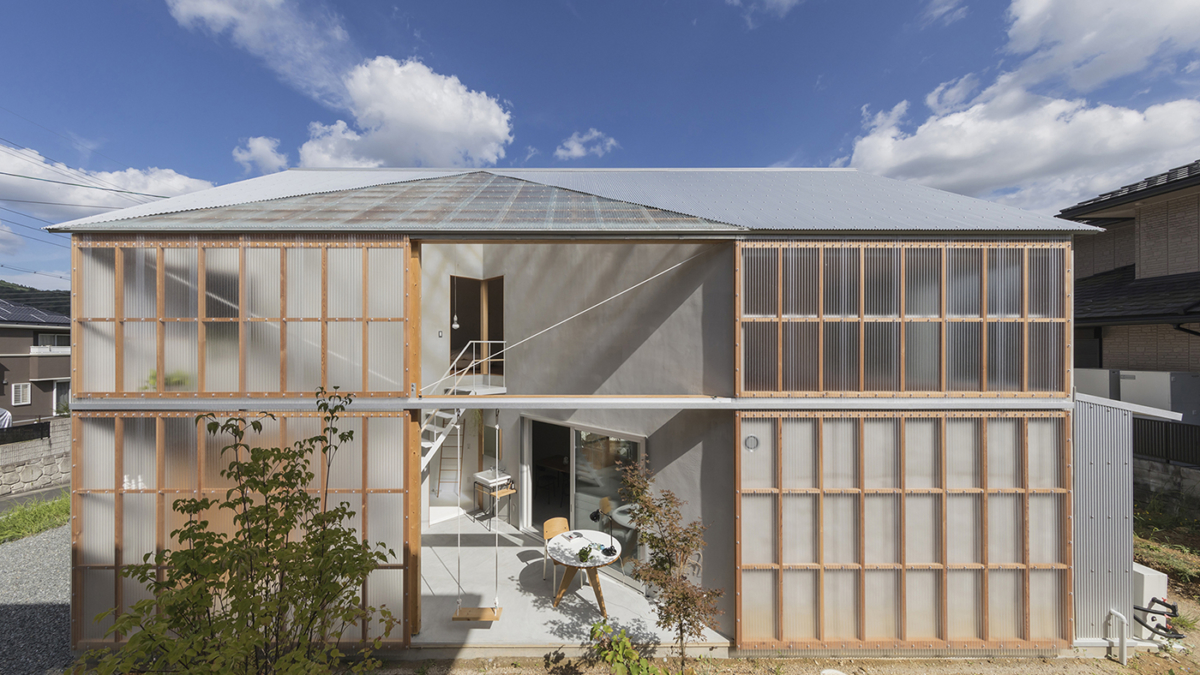 House in Sonobe is a minimalist residence located in Kyoto, Japan, designed by Tato Architects (previously on WeVux). The region has a slightly cool, wet climate, and looking at the other houses in the surroundings, you can see that many of them feature lean-to-sheds designed as small sunrooms which were made by enclosing their back entrance or veranda with corrugated polycarbonate panels.
v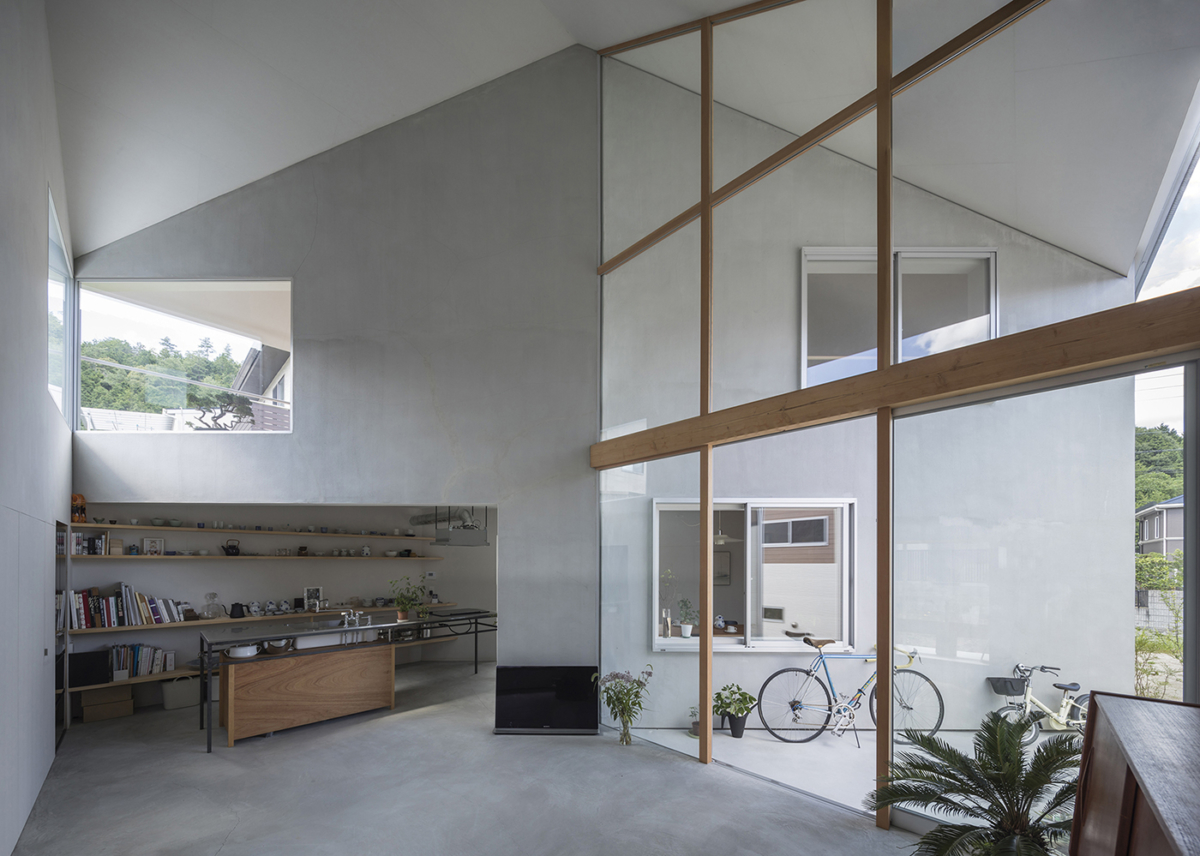 These so-called 'terrace enclosures' were used as inspiration by the studio for the materials and functions of the sunroom. The team also incorporated a wide-eaved terrace and other semi-outdoor spaces into the interior of the house.
Regarding the volume of the house, Yo Shimada, from Tato Architects, used a simple square grid and its diagonal to create different spaces such as one that is intimately sized, and another containing a spacious void. To each of these, semi-outdoor spaces are attached. The wall of the sunroom is made from a large hanging door which can slide open to turn the space into an outdoor area, or enclose the second floor space under the eaves into an indoor area. On the south side of the site, the studio followed the example of the neighborhood lean-to sheds and provided an alcove and storage space. The interior is finished using Moiss material which catches light and regulates humidity. Glass inserted at the boundary alternately reflects and permeates light. Like facets of a crystal, this house embodies a variety of interior scenery intermixed with landscapes from both near and far.
V
All Rights reserved to Tato Architects
Photos by Shinkenchiku Sha