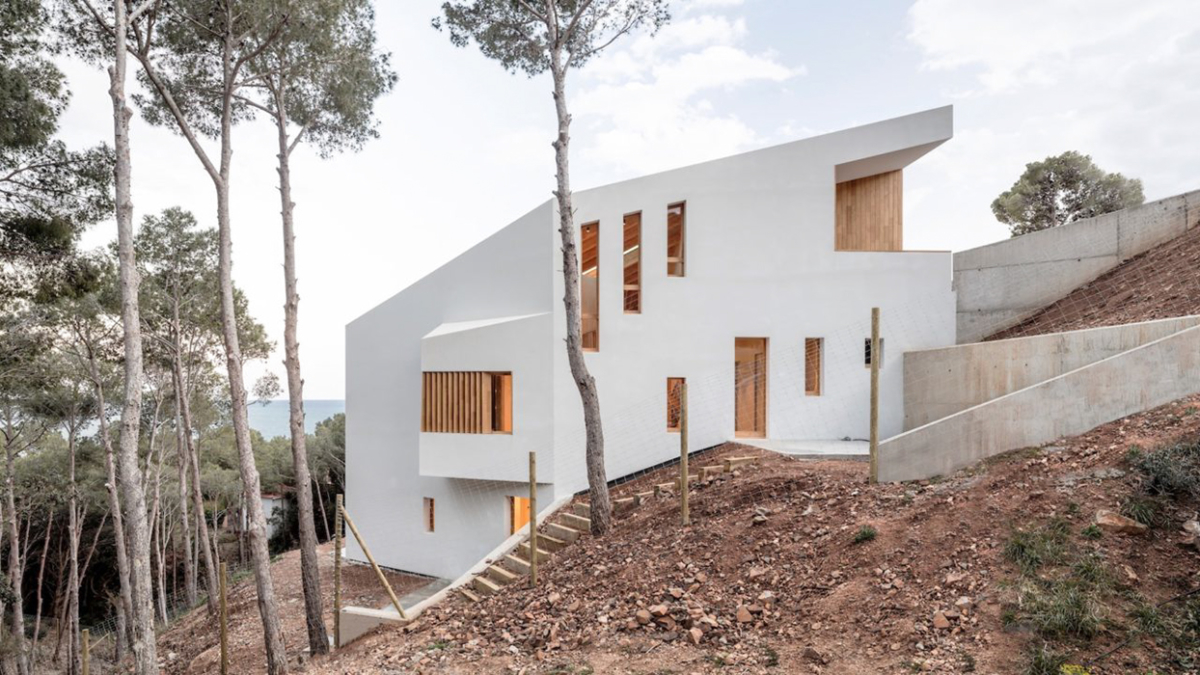 In 2005, Joan Arnau and Carme Muñoz founded 05AM Arquitectura in Girona, Spain. The studio has carried out projects both for public administration, public competitions and private commissions, with a vast experience in the latest one, either in interior renovations or new constructions. Casa a Tamariu is their latest project:
"On a highly sloped plot with the access on the upper side, we designed a compact house in contact with the street and the north side of the plot, freeing spaces on the south side. In order to get the best views, the volume spins its direction looking for the seaside front."
The resulting house responds to the two main features of the plot: the perspectives on the sea and the hill slope. The final volume is a solution that improves the interior spaces and their exposure to the sun. The living areas of the house are disposed around the fireplace, creating a sequence of double-height spaces oriented to south, bringing sunlight inside the house. Next to the dining room there is a nice outdoor space protected by a sunshade that fosters its outdoor life. In the bisecting line of the two main volumes we placed a spiral staircase that incorporates intermediate slabs of generous dimensions that becomes part of the programme. On the lower floor, the arrival of the stairs is used as a multi-purpose space with an outdoor exit.
Visit 05AM Arquitectura's website for more projects!
All images © Adrià Goula