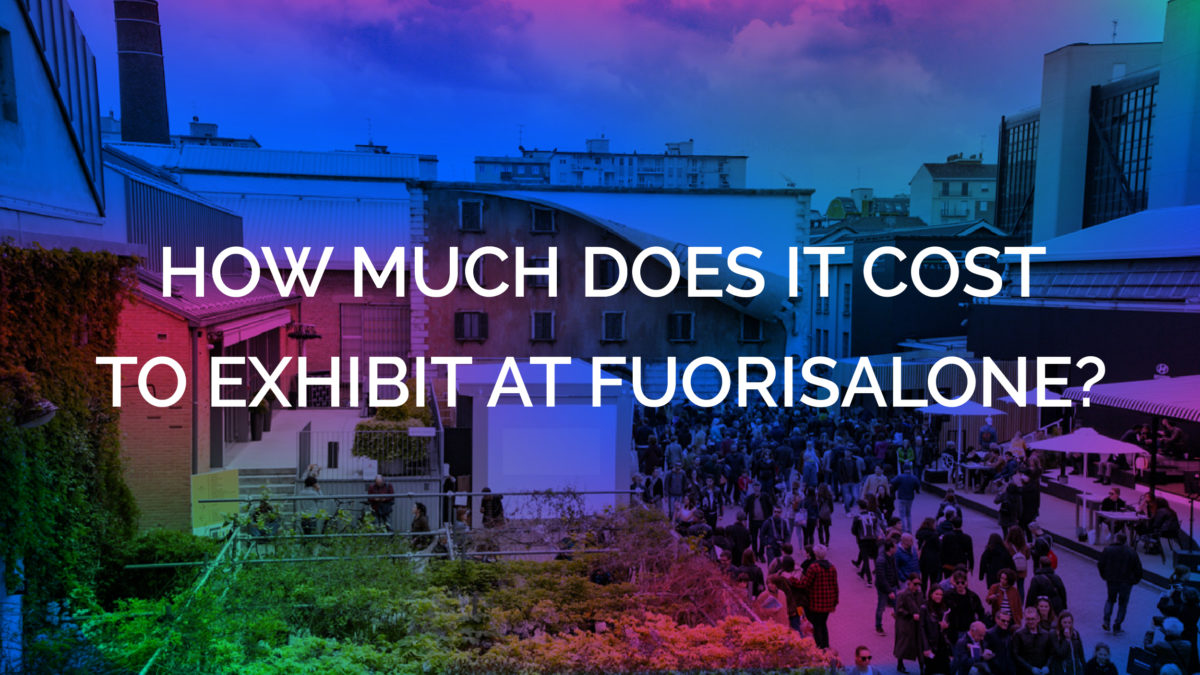 HOW MUCH DOES IT COST TO EXHIBIT AT FUORISALONE?
How much does it cost to participate in Fuorisalone in 2023? – Events such as Salone del Mobile and Fuorisalone in Milan are unmissable for architects and designers, from companies to studios, but in the same way, they also create a lot of interest in the general public. Being there means having visibility and the ability to create new contacts: the 2019 edition, for example, counted a total of 150 thousand visitors in six days. However, one of the problems that we have encountered over the years has been a lowering of the quality of the events but also the presence of exhibitors who have little or nothing to do with design, and who participate exclusively for the large turnout – read more here, and here.
Speaking of this year, there will be other critical issues: the crisis we are experiencing, the presence (or absence) of Salone Satellite, the possibility for companies to afford investments, and the stop of Ventura Projects – one of the few organizers who focused on young design, university projects, research, and experimentations.
Let's focus on young designers. Since university, many of us have been trying to invest and bring our ideas to the public. What does it mean to exhibit your collection or product at this Fuorisalone? – with this, we refer to the period of crisis to which we are subject, but also to a series of problems to which we referred here.
C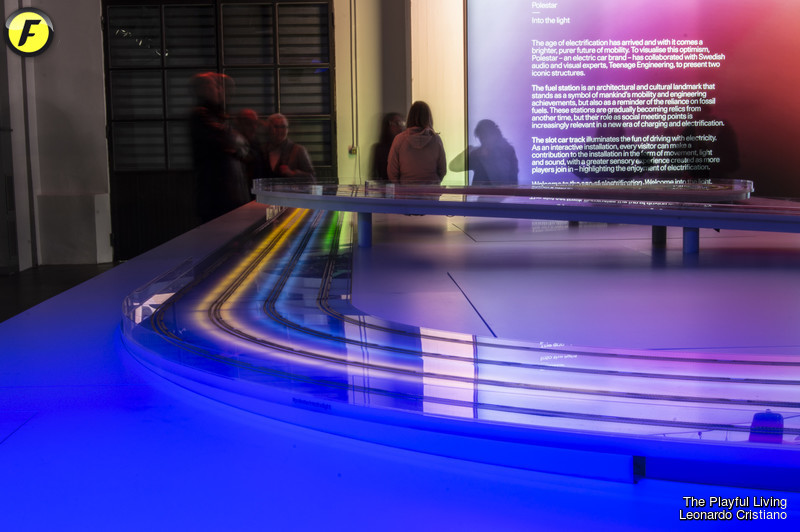 How does it work? To be able to exhibit my work, I have to rent a space in a location, the one I prefer/ I can afford. Depending on the district/space/internal policy, other services are also available, but this only happens sometimes, NOT always. Basically, I have to rent a piece of floor. Anyway, there is still a difference to be made: if I want to be part of a collective or independent exhibition, a choice that depends on how much I want to be visible, but above all, on the costs I can face.
How much do these spaces cost? The data we will give you refer to the offers and requests that different districts have sent in the last months. We won't mention any space because the aim of this article is to denounce a situation of economic exploitation of design. Usually for group exhibitions, renting 50cm linear or 1m square space can cost around 200/250 euros. For individual exhibitions, on the other hand, it increases, for 1 or 2 square meters the request is usually 1000 euros. The 10 square meters have an average of 7000/8000 euros. These are the indicative prices for Fuorisalone 2021. As we aforementioned, each space has different services and offers, but the demand is relatively high, especially considering that if I want to have a nice set-up, a digital communication, giveaway materials, I will certainly spend more money and I have already invested a sum in the development of a prototype – and shipping, insurance, hostess service are not always included in the exhibition offers.
The thing that we can see is that the generosity/kindness mentioned in the recent months is not here, or rather, it's a request for generosity towards companies and studios, already suffering from this crisis. Salone del Mobile and Fuorisalone have become a business mainly for those who own spaces – as an example, in recent years there are more and more companies dealing with Real Estate + Design. Even rents and Airbnbs have a significant variation in prices during this period of the year. The problem is that this situation leads young people (and not only) to invest in other events such as Dutch Design Week, EDIT Napoli, London Design Festival… while in Milan any project is accepted to cover the hole – and very often there are requests for free-contents, always at the expense of companies and young studios.
The situation is very complex and these are just some of the problems that have been added up over the years. Given the general concern for the role of Milan as the world capital of Design, perhaps it would be appropriate to start tackling this situation in a more serious way: not only by proposing light versions of the event but by reviewing the entire organization and the role of institutions, exhibitors, companies and designers. We just need to wait for September and Supersalone, hoping for new contents that are up to the much-desired restart.
C