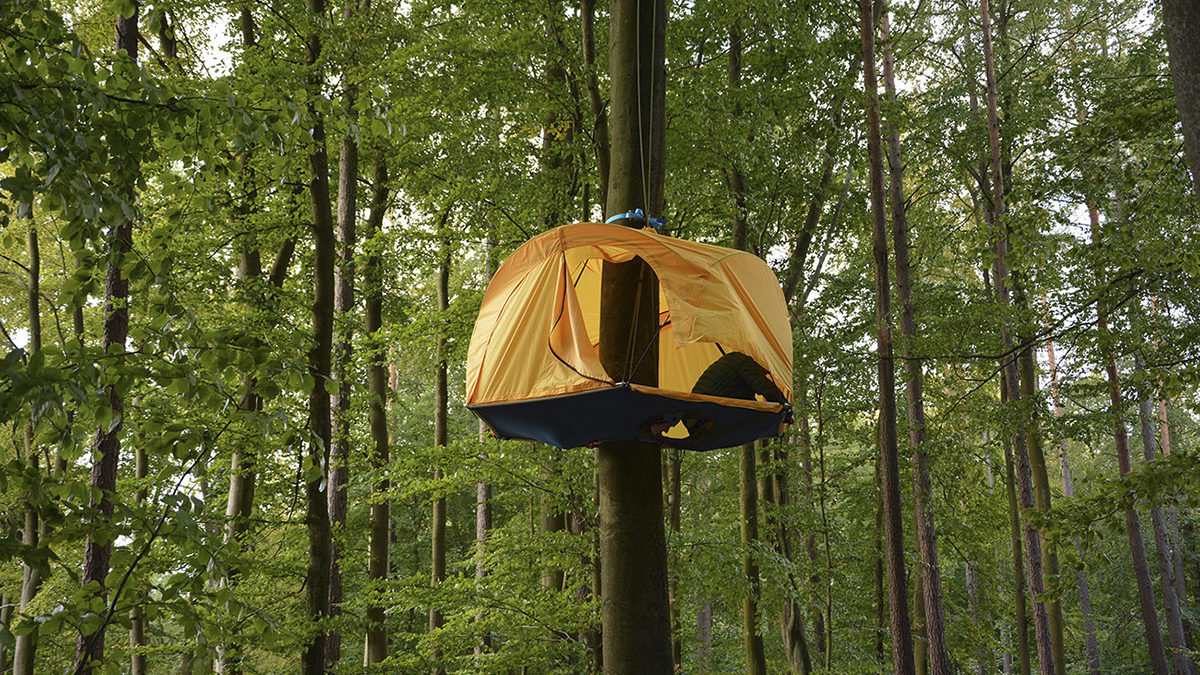 Huba is a tree tent designed by Paweł Lewandowski, student from the Interior and Industrial Design Dept. at the Academy of Fine Arts in Gdansk, Poland. The project is dedicated to nature photographers and observers, but also for ordinary tourists who want to experience a unique adventure in the nature!
A user can hang the tent and enter it safely without a rope access training or a rock climbing course. The tents platform provides a firm support and comfort, while staying at high altitude. This, along with a flysheet, enables one to photograph animals discretely and allows to sleep in a tree. Through this project, Paweł questions if it's possible to sleep high in a tree without using rope access techniques.
You can follow on Behance! Here you can find more student projects.
C