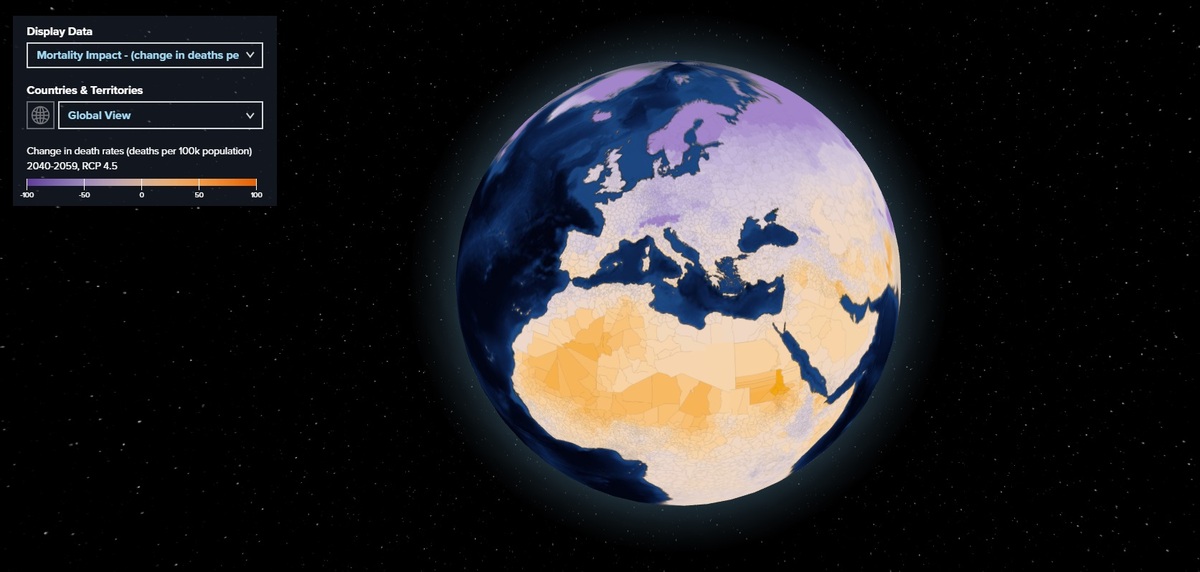 HUMAN CLIMATE HORIZONS, what future awaits us?
What does a 2 degree Celsius increase in global temperature mean for humans? What kind of impact will climate change have on mortality, ability to earn a living and energy consumption in the near future? The answer can be found in the new Human Climate Horizons (HCH) tool, the free platform of the United Nations Development Program (UNDP) that uses cutting-edge data provided by the collaboration of scientists and researchers of the Climate Impact Lab with the goal of influencing climate policy around the world.
Launched by the United Nations, the HCH platform shows how different levels of global warming will affect people's lives around the world. Users can choose a location, time period and emissions scenario and see the effects of climate change on mortality, ability to earn a living and energy consumption in the near future. Developed by the UNDP Human Development Report office, which also produces the influential Human Development Index (HDI) or Human Development Index (HDI), Human Climate Horizons was launched in conjunction with the recent summit on climate COP27.
c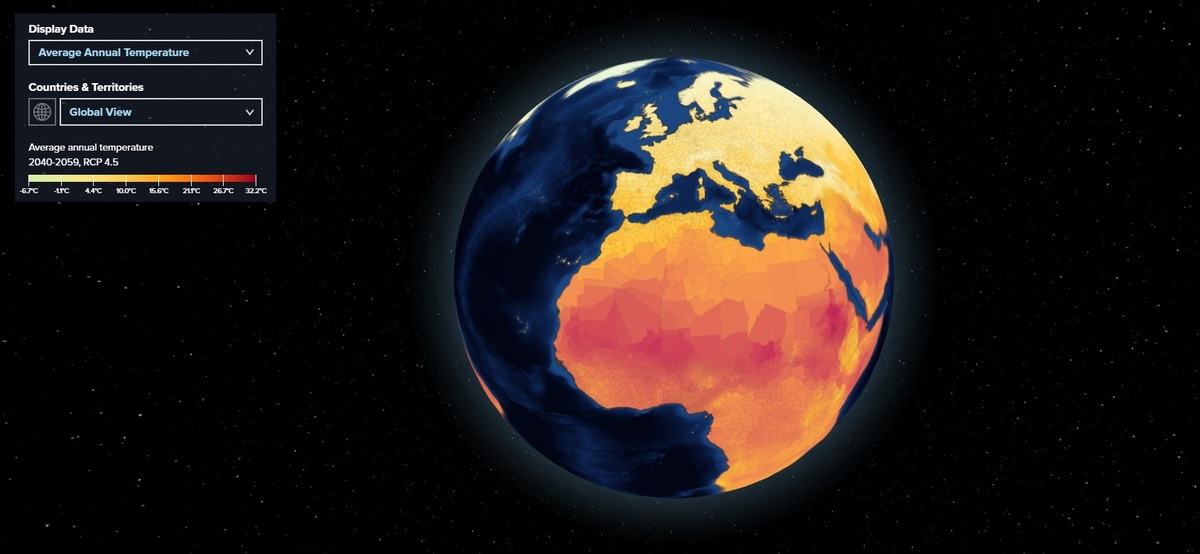 c
The platform was designed to be visually striking and usable in countries with slower internet connections. HCH lays bare the striking discrepancy in climate vulnerability across the world, with poorer nations set to suffer the most: for example, the tool shows that in the UK – as in many other countries with colder climates, which tend to be richer and more polluting – the impact of climate mortality and energy consumption is projected to decrease while the time to earn spent earning a living will increase as the climate gets warmer. The UNDP has warned that this trend means that, without urgent action, climate change will also cause "increasing inequality" in human development.
Three different sections, Global Overview, Country Insights and Compare Impacts help to better understand how to use and read the information available, comparing geographical areas and 3 time intervals, from the current one to 2099. Human Climate Horizons breaks down the data for over 24,000 areas around the world, which also means that climate change will have very different effects depending on the region and even different cities in the same country.
As released in an interview with Dezeen, next year the team intends to update the platform to include the impact of climate change on food production and damage to infrastructure.
Don't miss the opportunity to know how our future will change, visit Human Climate Horizons!
c