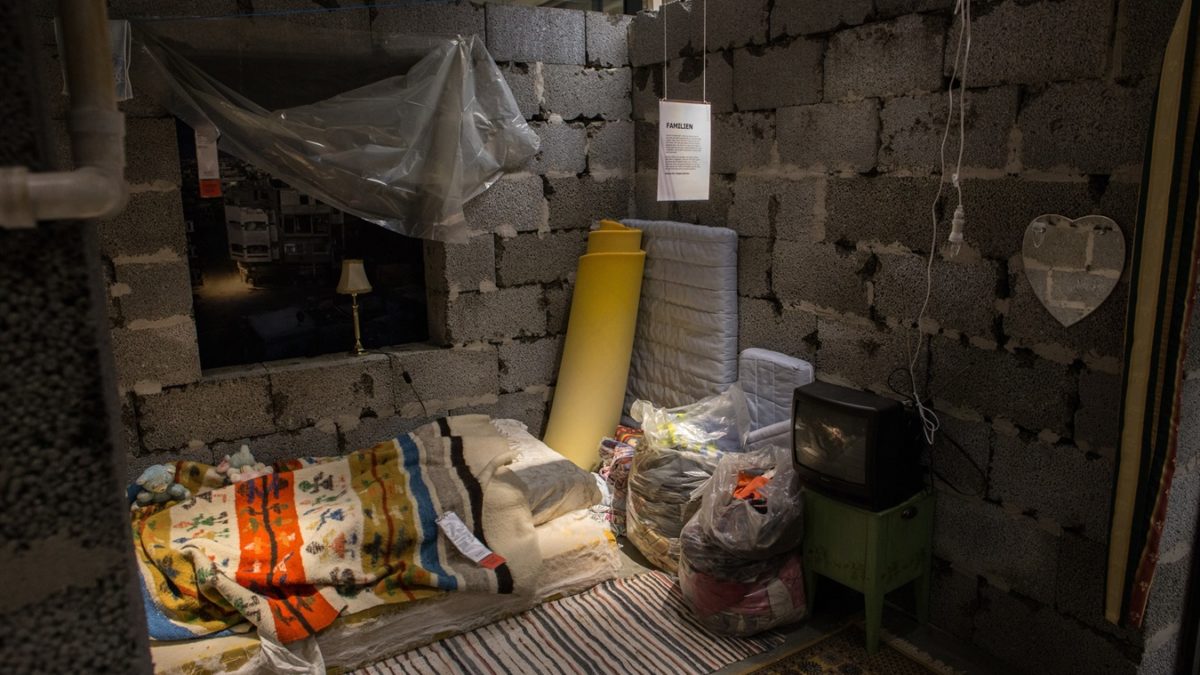 In the flagship store Ikea in Norway, between comfortable furniture, you can find an almost empty room with concrete walls.
Named "25 m2 Syria", the project is made by only 25 square meters and its purpose is to transport customers thousands kilometers away, in Damascus' suburbs, in a house that exists, where 10 people live. Ikea, in collaboration with the Norwegian Red Cross and the advertising agency Pol, teamed up to recreate Rana's small unfurnished apartment to start a joint fundraising campaign and give donations to help the people living in conflict zones. Alongside the traditional set up, there are 25 meters with products labelled with typical cards, but only in theory because on them you can find useful information: it is another way to push to donate and to tell something about Syrian families.
The contrast between the typical perfect location and the Syrian house is upsetting, but the gap is a possibility to help someone.
(courtesy POL)