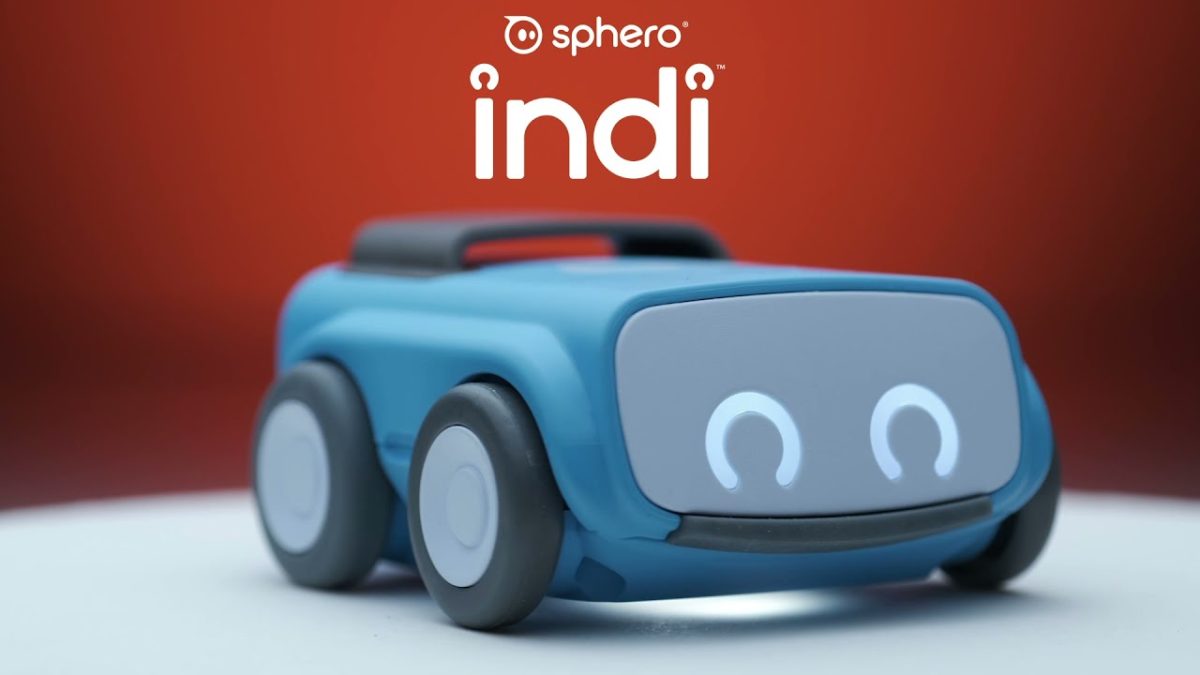 INDI, the first Sphero learning robot designed for kids
The robotic toys producer Sphero has announced INDI, a robot car designed to teach children about the fundamentals of programming. To give instructions to the car, children have to interact with silicone tiles of different colors, thus creating paths and mazes and logically solving the problems that arise. Indi uses a color sensor to read its instructions: with the green tiles, it accelerates, with the pink ones it turns left, with the purple ones it stops and celebrates, and so on. The toy also comes with challenge cards that include missing tiles, to teach children how to create instructions and paths.
c
c
Indi can follow the instructions of the tiles without any kind of connection, but if the children are comfortable, there is the possibility to use a language based on blocks to customize the behavior of the car, all through the Sphero Edu app. Jr. This teaching technique has already been tested with MIT's Scratch programming language which helps children to design through a coding that is precisely based on blocks. Unlike Scratch, Indi has a practical side, kids can see the effect of their code on the car and not on a 2D screen, which for them can be much more stimulating. Indi is available for pre-order, with deliveries starting in September. The individual student kit includes the car, a case, 20 cards, and 15 challenge cards, and it costs $ 125, while the class pack includes materials for eight students and a charging case and costs $ 1,200.
However, these kinds of toys are nothing new: there is Digital Dream Labs' Cozmo robot, a futuristic tractor that uses a Scratch-based programming language. Lego has the Boost and Mindstorms robot kits, and Fisher-Price has a Code-a-pillar which involves kids adding and removing segments from a bug to give it instructions.
The positive aspect of these games is not only learning: these are technological products that can help children to have fun in a clever way, without spending hours in front of screens and, above all, giving them a valid alternative to smartphones.
c
via theverge