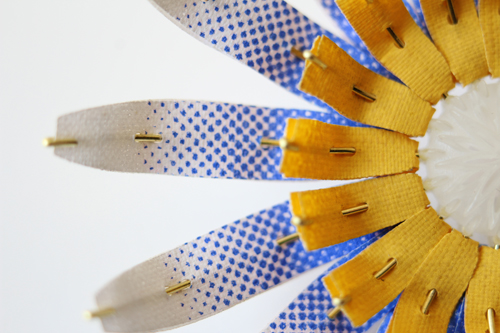 INSECTOLOGY: FOOD FOR BUZZ
"Atelier Boelhouwer thinks designers nowadays are obliged to think about new possibilities and opportunities and show new perspectives instead of only making more beautiful products (and WeVux totally agrees). This new way of designing causes a shift in what used to be a profession of design products into a profession that not only designs products, but even more concepts, ideas and research. The boundaries between art, design and other specialism's like science, biology and food seem to be fading into one.
Matilde Boelhouwer shaped this obligation into a studio which mainly focuses on the world of insects and plants. Working like a biologist, she collects, observes and studies both worlds with enormous fascination. This research is then linked to a modern-day issue like food shortages, sustainability etc. etc. Which is to be translated to conceptual or speculative design.  Making people more conscious about the importance of nature surrounding us or make them aware of new ideas and solutions is the main goal in her work. In addition, Atelier Boelhouwer designs in a more commercial way too, providing a strong basis to invest in research design. These commercial works do always have the similar idea of showing another perspective on nature."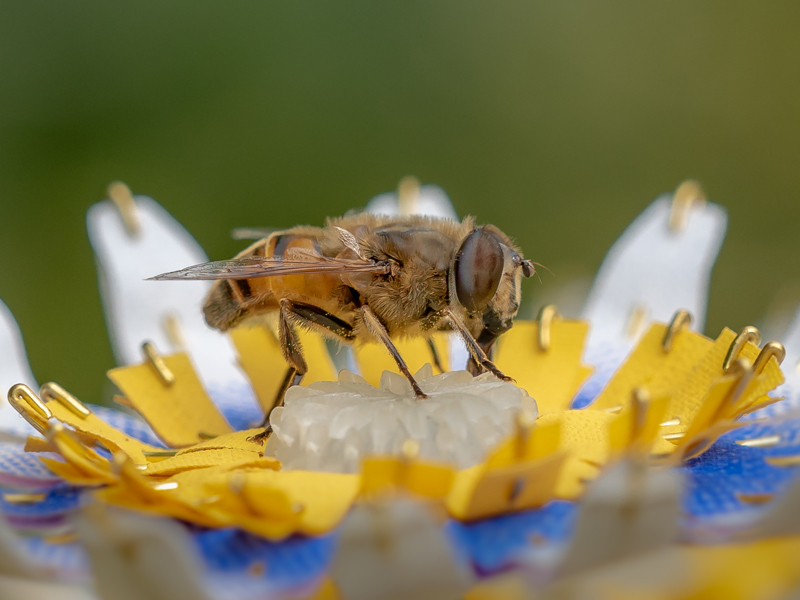 Atelier Boelhouwer explores the relationship between flowers and insects. Nowadays, with all of us living in urban jungles made of concrete and steel, the presence of flowers has become something less natural in our cityscape: this lack of flowering has resulted in a drastic insect population decline.
Making urban environments flower again, will stimulate the insect population and help them to flourish again. But how can you make a concrete base flower? How do you tell a bee that it can eat something it isn't used to? To answer these questions Matilde Boelhouwer developed Insectology: Food for Buzz, a series of artificial ongoing flowering flowers to serve as an emergency food source for the 'big 5 of pollination': bees, bumblebees, hoverflies, butterflies and moths.
"Together with engineers and scientists these 5 colourful, man-made flowers have been developed to be self-sustaining and continuously producing natural objects that form the ultimate attractions to those of the big 5. Adjusted to the length of their tongues, faceted eyes and shape of preference, these flowers aim to take over all unused empty spots and therefore bringing back the buzzing and fluttering sounds of those small creatures we can't ever miss in our cityscape."
The project was developed in collaboration with: dr. M.C. M. Roos – Botanist & Biodiversity Specialist, Naturalis Biodiversity Center, Leiden; prof. dr. ir. JJA van Loon – Entomologist specialized in insect-plant relationships, Wageningen Univerisity and Research, Wageningen; Bram Otten – Engineer, Arnhem; Thimo Voorwinden – Engineer mechatronics, Amersfoort; Janneke van der Pol (arnhemsmeiske)  – Wildlife photography, Arnhem
All Rights reserved to Atelier Boelhouwer