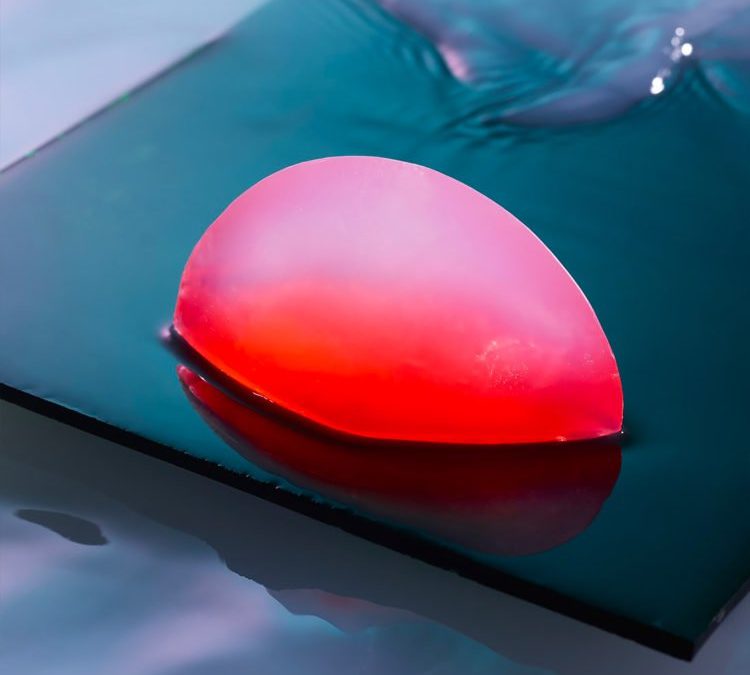 Sid Lee started with "a bunch of students that got together in 1993 to launch an agency because they could not even land interviews at traditional agencies. With no portfolio, no experience, no clients, and no money (except for a $6,000 loan each!), we set out to learn the craft. We worked hard, made bold moves, ran into a few bumps, but were lucky enough to have clients who supported us in our quest to explore new ways of doing things… We elect to transform the agency even when the going is good, embracing change and never heeding the siren song of the status quo…
As a creative agency known for pushing boundaries, we developed a collection of soap that is beyond ordinary. Introducing Insoapropriate, a collection of inappropriate soap made to cleanse all your senses, but not to be used as intended…"
The Insoapropriate collection is an all-natural, vegan product, handcrafted in Montreal. This collection of geometric gems is inspired to cleanse the 5 senses, but be careful, each one has a specific side effect:
"Stellar Vision is inspired by the sense of sight, made with a gardenia & black spruce and lily of the valley & eucalyptus. But use these soap with caution; or you just might see red.
Premium Palate is inspired by the sense of taste, it is scented with geranium that has a lot of bite. But use it with caution; it's a little toxic and a new kind of bitter.
Crystalline Hearing is inspired by the sense of hearing, this cone shape is infused with vetiver, brings a new meaning to cleaning between the ears. But use it with caution; what starts as a tickle might become an affliction.
Sublime Smell is inspired by the sense of smell, this invasive shape offers a rush of thuya & balsam. But use this soap with caution: if something smells fishy, it's because it is."
"We were challenged to come up with a distinctive idea for our corporate gift; something that would be in tune with how our agency works" says Solène Lavigne-Lalonde, Corporate Marketing Director for Sid Lee.
"We wanted to take soap to a place it's never been" says Simon Chénier-Gauvreau, Creative Director at Sid Lee. "Form is meant to follow function, in this case dysfunction. Insoapropriate is a satirical take on design, it is an evocative product that contextually shouldn't exist."
This exclusive and clever collection is available for pre-order at insoapropriate.sidlee.com
All Rights Reserved to Sid Lee