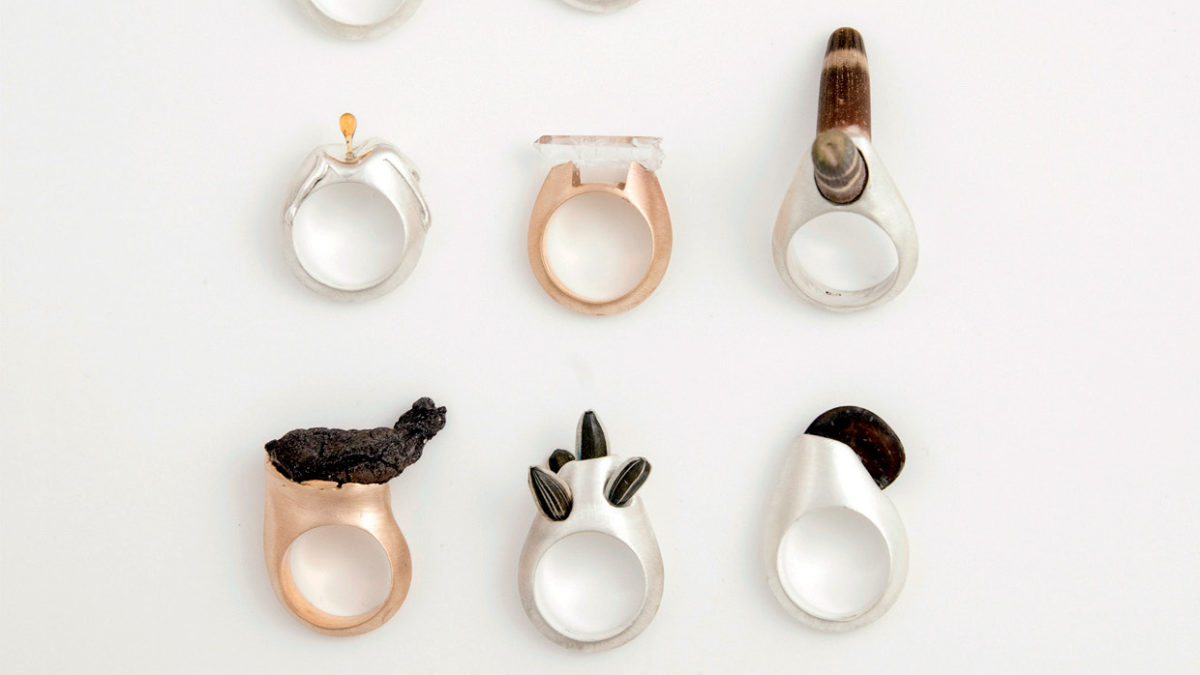 #INTERVIEW: COSMONIQUE GIOIELLI
CosMonique Gioielli is an Italian jewelry brand, the fusion between design and goldsmith made possible thanks to the creative agreement between Constanza and Monica, two skilled precious metal forgers who like sailing in the storm of creativity. CosMonique Gioielli is made of research, continuous experimentation of shapes and combinations of materials, making each jewel fascinating and original. They are all unique, entirely handmade in precious metals.
Monica Candido (1988) graduated in product design in 2011, at Nuova Accademia di Belle Arti in Milan, where she collaborated for the following two years. She also started her career as a freelance designer, approaching more and more the jewelry world. In 2012 she enrolled in the Scuola Orafa Ambrosiana where she learned the techniques to realize precious metal firsthand jewelry designs. In 2013 she founded together with Costanza Macrì CosMonique Gioielli. Costanza Macrì (1991) attended Umberto Boccioni art school, where she graduated in commercial artist courses. After a year of creatives crafts experimentations, she enrolled in 2011 in the Scuola Orafa Ambrosiana that allows her to cultivate a passion and meet her friend and colleague Monica. After three different degrees (professional goldsmith – modeling wax – repair of jewelery), she continues her journey through jewelery and CosMonique Gioielli. WeVUX ask them a few question.
– Where do you get your inspiration?
We find our inspiration from everything around us, all backgrounds apparently disconnected or far from the world of traditional jewelry. A basic feature is the ability to bring different elements belonging to other contexts in the jewel, we are attracted and fascinated by the natural world but also by techniques and materials that belong to other manual arts.
– What is your technique?
In our work we mix the fusion of precious metals and wax, classic jewelery techniques, with material reasearch. We are always looking at it with great curiosity.
– What do you feel when you make a jewel?
In our small studio, ideas meet a charming craft style. We create jewels with passion and determination, they enclose and tell all the love we feel for our work. Start from the design, touch the material and be able to create the finished product is a necessity and a passion. Our craft skill has found its highest expression in the creation of jewelry, which are our containers of emotions and stories.
– How do you see your job in the future?
We like to test and continually face new challenges and situations; our dream would be to open a studio somewhere in the world, in which design, make and sell our jewelry, although for now the only certainty we have is that this is our job passion!
Thanks to Costanza and Monica, and for more jewels visit their official page!
In the gallery you will also find their latest collection, Kypséli! – Kypséli, from the greek "beehive", is the new CosMonique collection, achieved through the unusual use of beeswax, transposed from nature to jewelry. There is no question of mere aesthetic exercise or reproduction of perfect forms, but an unprecedented use of the wax itself, which turns into unique handmade jewelry. Once again materials research has an important role that give the jewelry, as well as an interesting form, a beating heart.