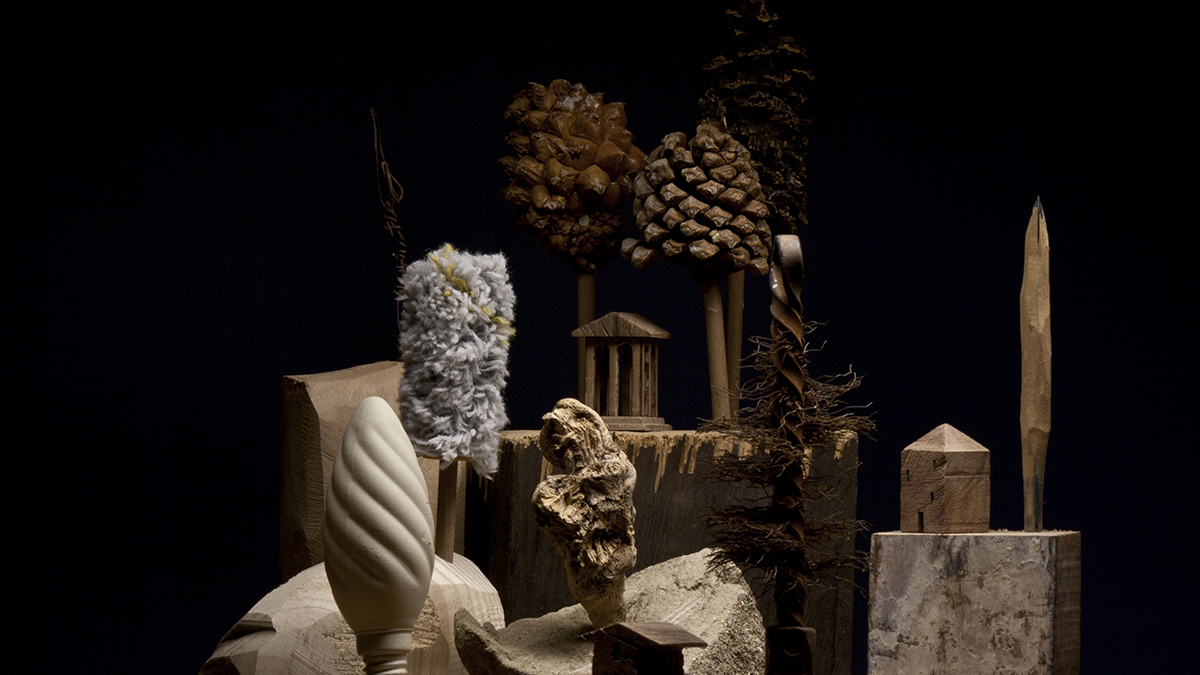 #INTERVIEW: MATTEO DI CIOMMO
Matteo Di Ciommo (1987) is a designer based in Milan, he strongly believes in the wonder of things. WeVux already introduced you Matteo and his project, Templi e Sarcofagi, but we were so impressed by his portfolio that we decided to ask him few questions:
tell us something about you, where were you born, what have you studied?
I was born in Rome, exactly 30 years ago. While attending university, I practiced a lot of sports because it was the only way to use my hands. At football, for example, I played in the goal and I had many idle moments in which to observe the things around me, I was spellbound and they scored goals without my noticing. In addition, tennis and golf allowed me to use my hands. Golf is really incredible, you are no longer a sportsman but a craftsman, it allows you to send the ball exactly where you want 300 meters away; if this is not a project it certainly is not always luck! Then university, in Rome and Milan, made of renderings and business models, then, at last, the workshop, the rediscovery of my hands and materials thanks to Francesco Faccin and Michele De Lucchi.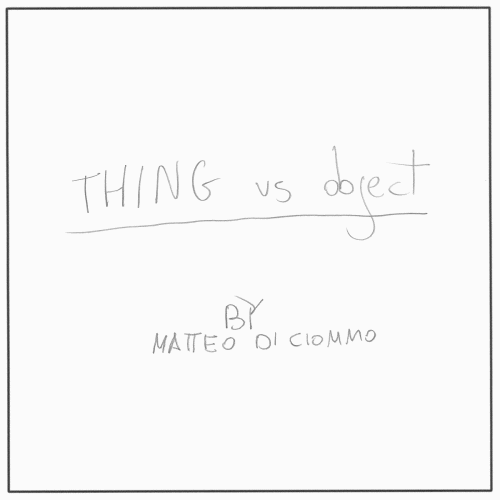 Which aspect of design attracts you most?
The wonderful appearance of the object! Maybe I am too animistic, too naive, but regarding design, I like knowing how to recognize when an object becomes a thing; when it accesses a higher imaginative plane, made of history, memory and imagination, and loses instead the temporal, purely technical, economic and functional connotations. All this remaining in simplicity, in being discrete, silent and lively companions of a lifetime. Things give themselves without hesitation, and yet, as Magrelli says, "Objects hide their face / they each grow their curved shadow / as if the shadow were their name". Hence, their charm, their aura, which stimulates thought to find a solution, an answer and instead finds another doubt.
What is your main inspiration when you work, what inspires your practice?
First of all, reality. I observe a lot, everything I can, in religious silence. I try to stay as close as possible and listen to every subtlest detail. I am enraptured by the unexpected generosity of the things that surround us. In addition, I like reading very much, and in reading, all sorts of reading, narrative, poetry, non-fiction or whatever, I always find so many ideas and new stimuli. As for designers, however, I am fascinated by the work of Francesco Faccin, Odoardo Fioravanti and Mario Trimarchi, but it is Michele De Lucchi's works that bring you closer to my idea of design, where poetry increasingly approaches design to make it a deeply humanistic discipline.
What is your method? How do you usually develop a project?
I do not start from an idea, but from a circumstance. It is often a suggestion given to me by someone or something. I think about it, I grow fond of it and want to deepen it. Research is what fascinates me more than projects; it is what makes projects, and otherwise we will talk about re-ject and not pro-ject. (translation from the Italian gettare and pro/gettare). Sketches and models go hand in hand, they are two sides of the same coin and then I practically only do models because I like the idea of the single piece. Besides, there are no two identical stones or trees, or clouds, and I want to be a part of Nature first and then of human society, otherwise we do not proceed correctly as men in a civil society.
What is your relationship with wood?
My relationship with wood is a late relationship. It is not easy nowadays to have spaces to encounter materials, especially wood. In Michele De Lucchi's laboratory in Milan, under the patient and brilliant guidance of Francesco Faccin I began to approach this incredible material. In some ways, and I don't know why, I've always wanted to work with wood, it's a warm material, not as sharp as metal or hard like marble, and then it has that scent! Working it is wonderful, especially by hand, feeling the grain, oiling it to nourish it and letting it live with its knots and all its precious flaws. I only hope that it likes me a bit too!
What kind of techniques do you use?
I work mainly with wood so the machines I use are those of woodwork and of any woodworking workshop. I know and use numerical control machines and I consider them excellent tools to support classical machines. I never lose the enthusiasm to discover something new, so I have no prejudices against anything, not even the 3D printer. However, I say that I really like working with my hands, it gives me a beautiful rhythm.
What are your plans for the future?
I would like to talk with people, with all those who want to, about "things", to understand with them that things are important, that a beautiful object rather than a junk object improves life, that without affection for things we would not be ourselves and that we cannot really love ourselves without caring about things. This is not a formalist aesthetic discourse, but a political discourse that arises from the perception of the surrounding world. Therefore, it is born aesthetic, to then form ideas on how to live well and better with objects and which then leads to ethics, how to behave towards the world of things and how to behave with ourselves and with others. I would really like to talk about the relationship between objects and us. It is extremely important; indeed, it would be really revolutionary because we will finally return with our feet on the ground without filling our mouths with meaningless verbiage. I would also like to talk about how beautiful it is to wonder about little things, it is time to rediscover them instead of making other chairs! Starting again from them, from modesty, from the silence of those who honestly do their own work. The project does not mean doing something only to sell it but is a way of giving something good to as many people as possible and if you need a good project you should stop before you even design something; one could for example sit down just to tell a beautiful story, on the ground obviously.
During Fuorisalone 2018 you will be able to see Matteo's 'Vivere e sopravvivere' at Libreria Corraini 121+, Via Tortona, Milano.
Visit Matteo's website to know more about his projects!
All Rights Reserved to Matteo Di Ciommo
Please seek permission before using