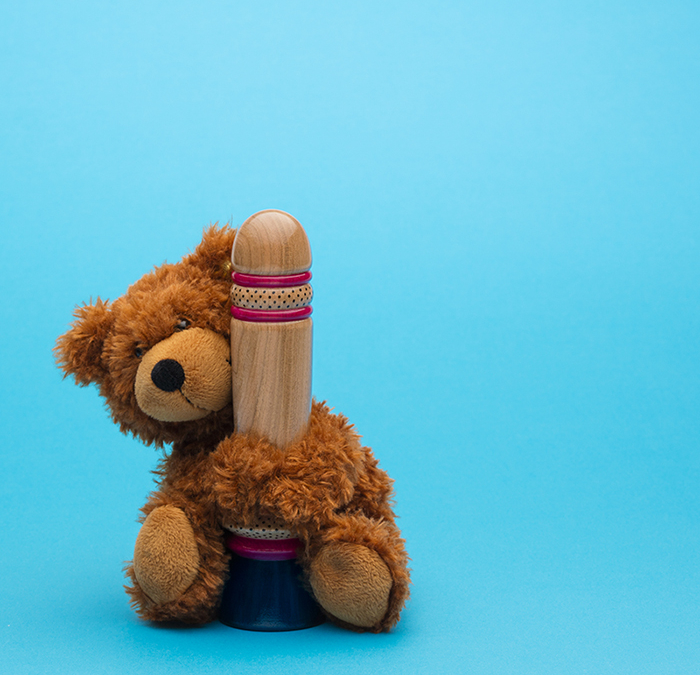 #INTERVIEW: SILVIA PICARI, Design Love Toys (NSFW)
Silvia Picari together with Lilia Labellarte and Federica Signoriello (Polpo Studio), are the founders of Silvia Picari, the namesake design brand dedicated to sex toys. They design handcrafted products, combining craftsmanship, made in Italy, aesthetic and functionality. Their aim is to contribute on building a positive culture around sexuality, breaking down stereotypes and prejudices with simple irony. Their claim itself contains the entire philosophy: "It doesn't matter who you go with, but who you come with."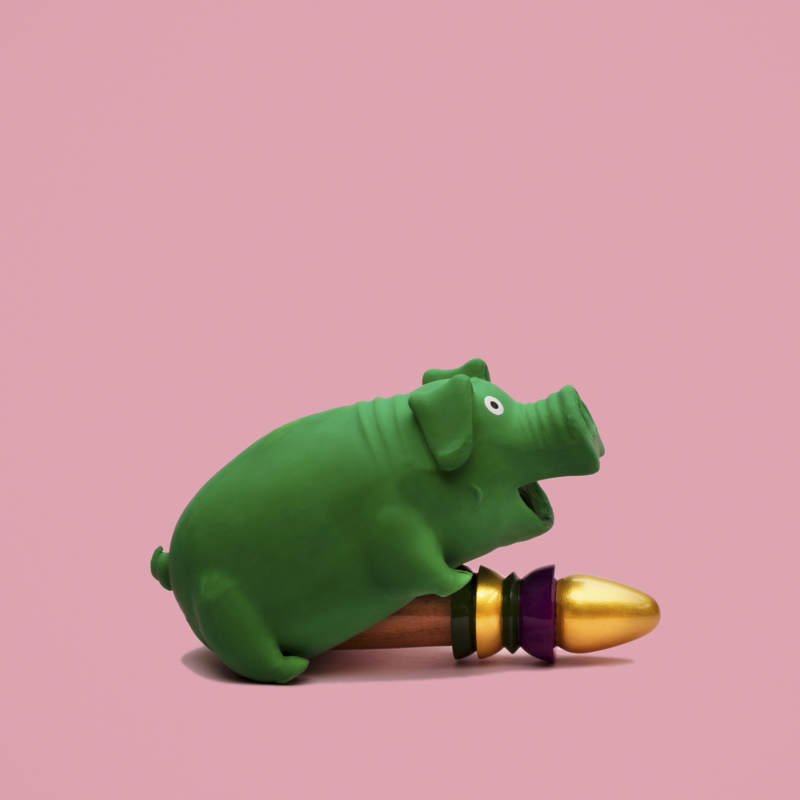 Hi Silvia, can you talk a bit about yourself? Where are you from? What is the context where you grow up?
I am an architect with a passion for design, craftsmanship and unique objects. I created my first sex toy as a starting point for a dialogue on tolerance and respect for diversity. A contemporary totem, an iconic object with a happy aesthetic that combines design and functionality. In 2018 I met two creative directors Lilia Labellarte and Federica Signoriello of Polpo Studio and together we decided to combine our skills to create a real brand. From a desire and an intuition, Silvia Picari was born.
How did you and the team come along design?
Thanks to our passion and our studies. We are contaminated by design, by fashion, but above all, by art. From the Radical Design up to Neo-Modern, Pop Art, Memphis, Sottsass, that not only affect our aesthetics but also the concept related to the project. Our dildos take up the character and intentions of a certain way of doing art and fashion.
What led you and the team to explore wood as the material for your products?
To give a soul to the project, we found the right dimension in the craft process and so we decided to have a component of both tradition and innovation. Tradition certainly lies in the choice of wood and in the ancient and manual turning processing, but for us mostly in the atavistic image of the totem and in the sacred one of the phallus, revered since ancient times as a symbol of fertility.
The innovation lies in modeling on the lathe this specific object, distorting the aesthetics of traditional sex toy, transforming it into a real artistic sculpture. The second innovation is the use of wood in a product usually realized in plastic or silicon materials, this opens up the possibility for a unique and different approach to the pleasure, slower, intense and exploratory.
Why sex toys? What was the motivation behind this choice? (if there's one)
We had the desire to develop a project that give space to our creativity, to our passion for craftsmanship and design. The project is also an input for a reflection on the nature of human relationships, the feelings that bind them and the constraints that limit them. We think this is an important theme to address to improve the daily relationships with ourselves and others.
What is your feeling approaching such a delicate product and theme?
We are different from the other designers for the choice of the theme. How many designers deal with sex toys? Above all, right now, how much is design world taking into account objects for sexual pleasure?
For us, design is a discipline that deals with technical, functional and aesthetic solutions to improve people's lives. In this sense, it should be natural to apply the same care to the objects of pleasure. Our choice is a symbolic but also a practical way to emphasize this concept. Sexuality is a natural and very important aspect of our life and a sex toy is an object of daily use that improves the relationship with our intimacy, as the chair allows us to sit comfortably at the table or a beautiful lamp illuminates our living room.
What are the important details to take into account when you design one of your product?
Our products are designed to be functional and at the same time refined objects to exhibit. This combination is very important because we have to be very careful in the design and choice of materials. We study ergonomically every single detail so that it is functional and with the same care, we try to make each one aesthetically pleasant and refined. We have succeeded in creating the waterproof product compatible with water-based lubricants and silicones available on the market, and also with certified non-toxic paints.
You, Federica and Lilia recently uploaded the new website and a brand new identity. What will be your next steps?
We've renewed our communication and closely taken care of the brand launch. We want our images to become real posters that, with irony, irreverence, naturalness and simplicity, are able to make people smile by debunking every form of prejudice.
Visit Silvia Picari website and choose the love toy that you like most!
Credits: Paolo Tangari Photographer
Art Direction: Polpo Studio
All Rights are reserved. Please seek permission before using