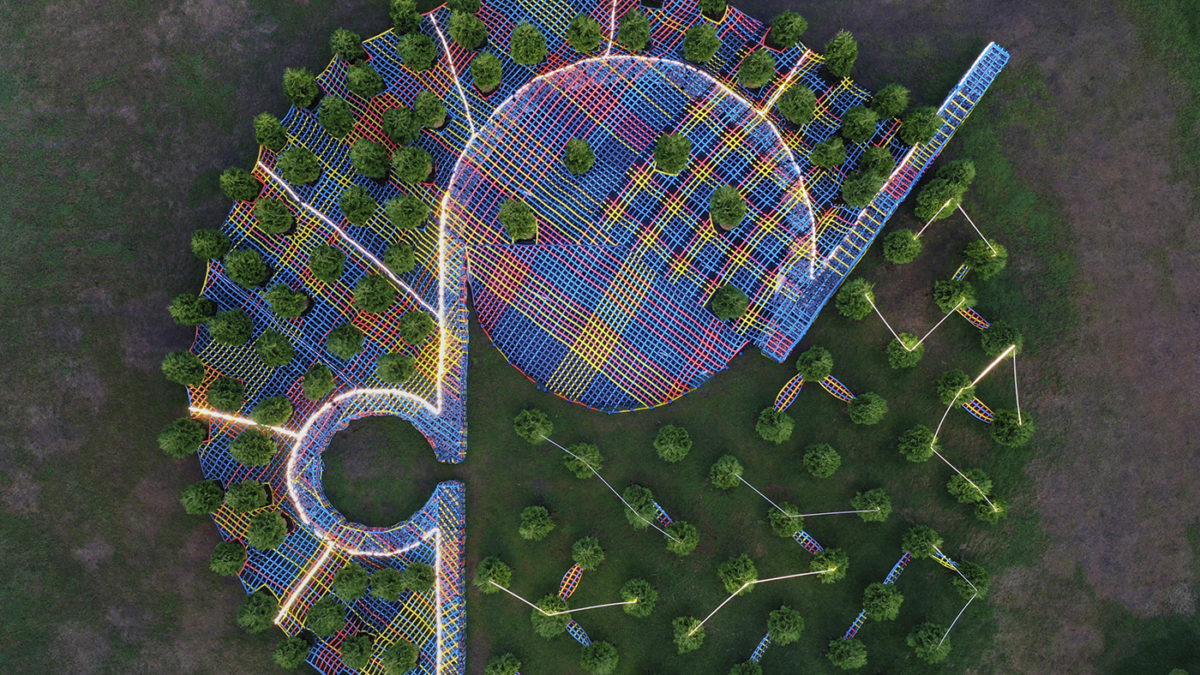 SO-IL is an internationally recognized architecture and design firm led by Florian Idenburg and Jing Liu, based in New York. They create structures and installations that inform new cultures, institutions, and networks.
The studio planted 130 trees to create the Into the Hedge installation in the gardens of the historic Bartholomew Court House for Exhibit Columbus, an annual event showcasing art, architecture and design. The architecture firm developed the project with the preservation team at the Miller House and Garden, in Indiana city, a mid-century home that celebrated Finnish-American architect Eero Saarinen. The team came up with the scheme in response to a need to replant a hedgerow of 70-year-old arbor vitae trees that wrap Saarinen's property. When Into the Hedge is disassembled, the trees will be planted in the Miller House garden.
v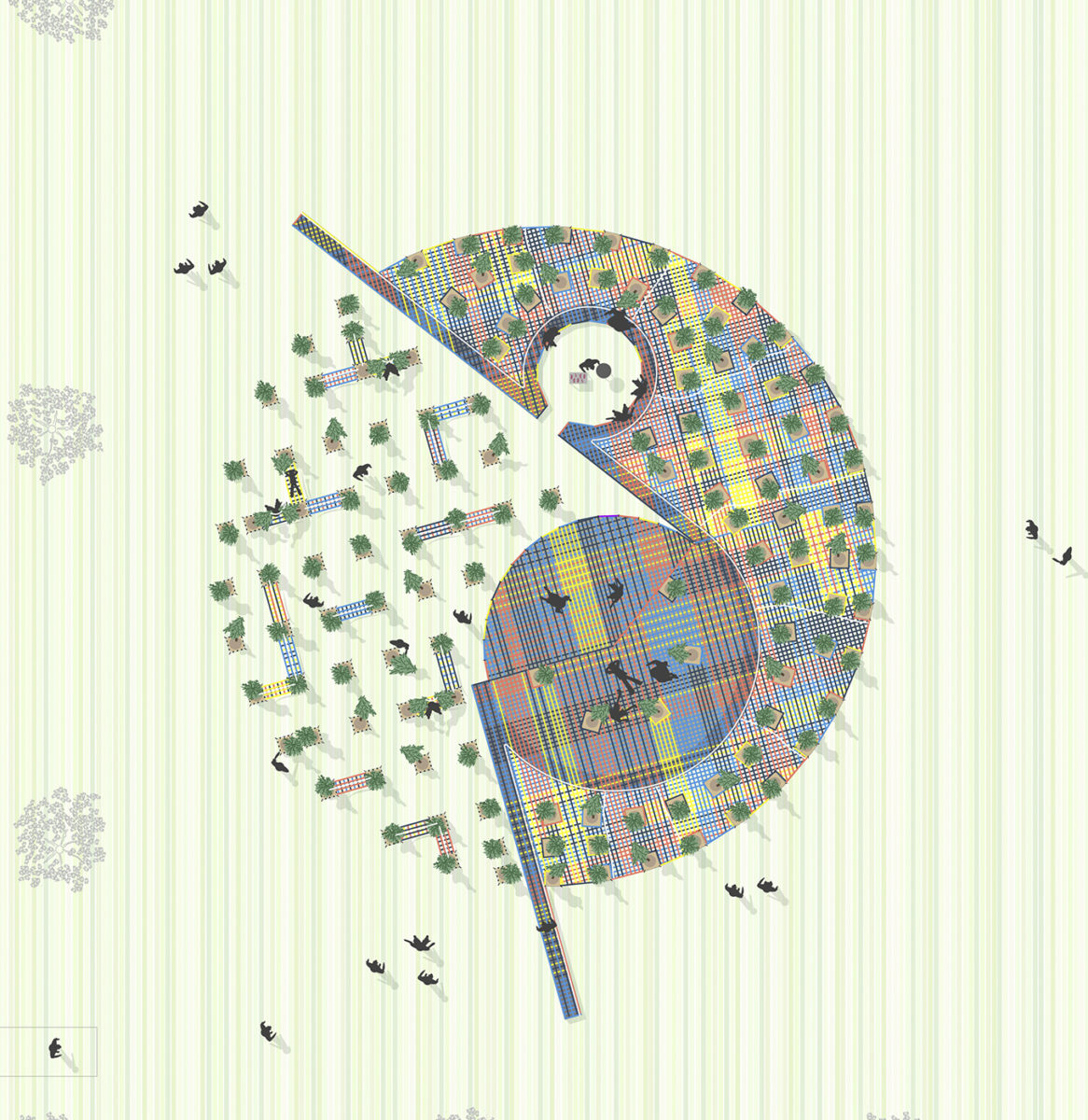 "After the exhibition the trees can be permanently planted in the garden, making a direct link between the installation's original architectural inspiration and a contribution to the stewardship of one of Columbus, Indiana's seven National Historic Landmarks," SO-IL said. "Committed to taking a critical approach to preservation and material use, Into the Hedge, temporarily re-organises the elements of local construction and landscape as well as recognisable modern architecture into a memorable experience and a new landmark." the studio added.
For the installation, the planted trees are arranged among a large colourful web made with nylon. The stretchy material's vibrant colours were influenced by the colour palette that designer Alexander Girand used in Miller House. The installation also uses limestone and stakes to form walls that give the work its curving shape. Through a partnership with People for Urban Progress the woven material will be used to make tote bags. Other parts that comprise the piece, including the gabions, mulch, limestone and stakes, will be used in local infrastructure projects.
The project by SO-IL and Miller House and Garden was created for Exhibit Columbus' J Irwin and Xenia S Miller Prize, which pairs studios to build a community focused project on a downtown Columbus site, and forms the centrepiece of the event.
V
All Rights reserved to SO-IL