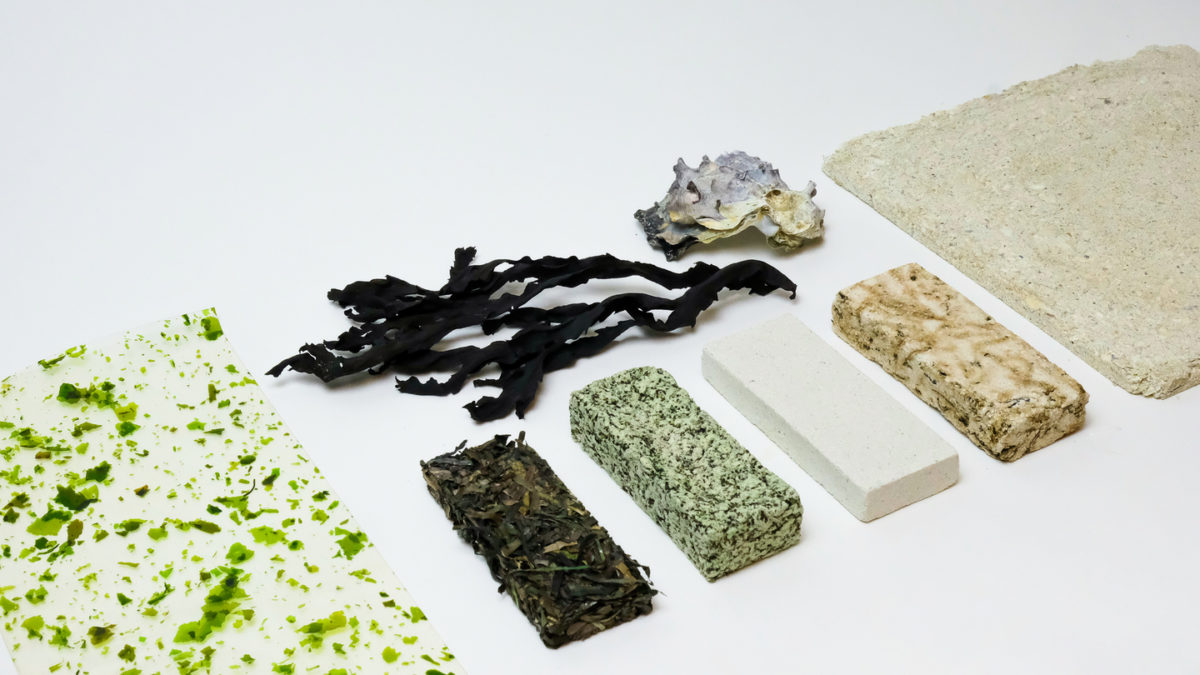 Isola Design District's MATERIALIZED is back
From 7 to 12 June, once again, Spazio Gamma will host the revelatory exhibition of the last edition of the Isola Design Festival, Materialized.
From bio-materials to those made from industrial waste, the exhibition aims to surprise and sensitize visitors to new and extraordinarily valid alternatives to plastic and other polluting materials. A selection of young talents, small studios and brands from all over the world will welcome you through this journey. The initiative is supported by Lamitex, which will set up the installation New Perspective, in the adjacent space. Below, a selection of projects that will be on show at Materialized.
c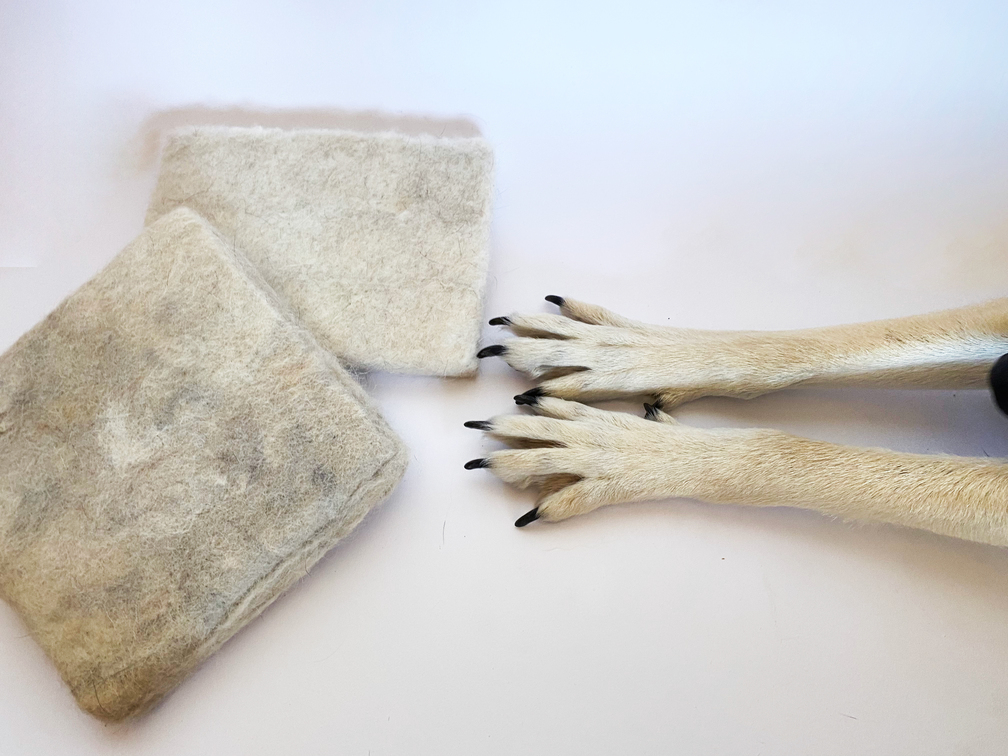 c
Alessandra Tuseo will present Wolfwall, an eco-sustainable thermal-phono insulation material derived from canine fibers. Annually in Italy at least 115 millions of kilos of undercoat would be naturally produced, of which, considering a loss of 20% of the weight after a necessary washing process, 90 millions of kilos of fibres would become available to be processed. Such a quantity would allow to produce a total of 90.000.000 m2 of felt. In the past, dog wool, also known as chiengora, was used in substitution of sheep wool. The fibre has hypoallergenic properties: the allergen that causes a reaction is produced by the dog's sebaceous glands.
Sarah Harbarth's KUORI, waste turns material is a Cleantech Startup in the field of material research. The team is developing a flexible, bio-based and biodegradable material for use in shoe soles. Compared to commonly used rubber materials, this helps to reduce the release of microplastics into nature and avoid waste from discarded soles, following the principles of the circular economy.
The Seaweed Archives is the graduation project of Studio Tång, Joline Schikan and Barbara Gwóźdź. The goal is to use an abundant, underutilized and sustainable material – it grows about thirty times faster than plants – algae, but also microalgae and sea grass (eelgrass). The latter, for example, was used in the past as a building, insulating and roofing material and has proved efficient and durable. Its natural resistance to mold and fire has allowed the material to be preserved for centuries.
These are just some of the designers who will exhibit at Materialized, the other participants are: Jana-Aimée Wiesenber, Studio Peipei, Lionne Van Deursen, Why Colours Matter, Markos Georgiou, Zena Halloway, Basque Biodesign Center, Bela Rofe, Ercoffice, Coffefrom, Shellhomage, Riina, Atelier LVDW, By the End of May, Sarmite, Matter Matters, Quinn Van Etten, Renuka, Claire Ellis Ceramics, Jeannet Leandertse, Paula Camiña, We Make Colours, Bits to Atoms, Vilnius Academy of Art, Curve Design, Sakeb, Marco Scatto, Feral, Cristina Muñoz, Hadil, Emma Thynil.
Materialized, Spazio Gamma, from 7 to 12 June, Isola Design Festival 2022. Visit isola.design to know more and follow the design district on Instagram!
Cover image The Seaweed Archives by Studio Tång,
c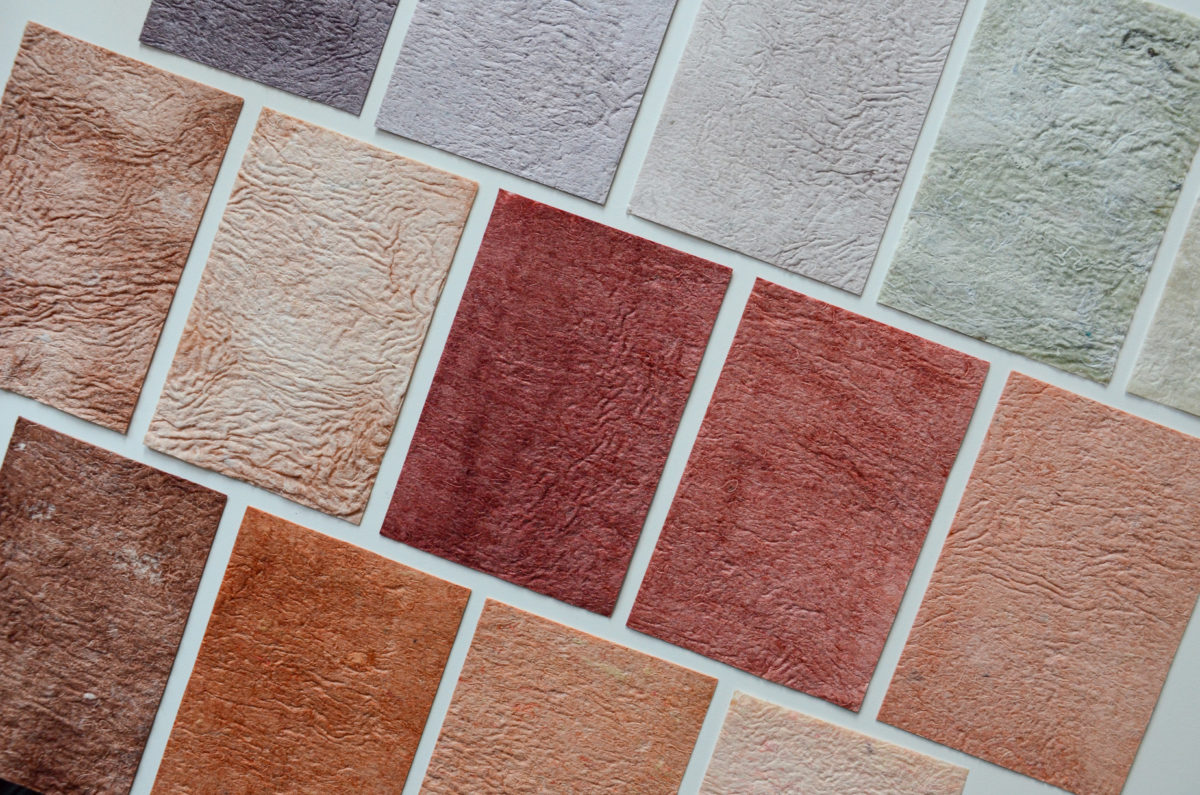 c
Do you want to see your project featured on WeVux? Feel free to send us an email at [email protected] to know more, or visit our About page