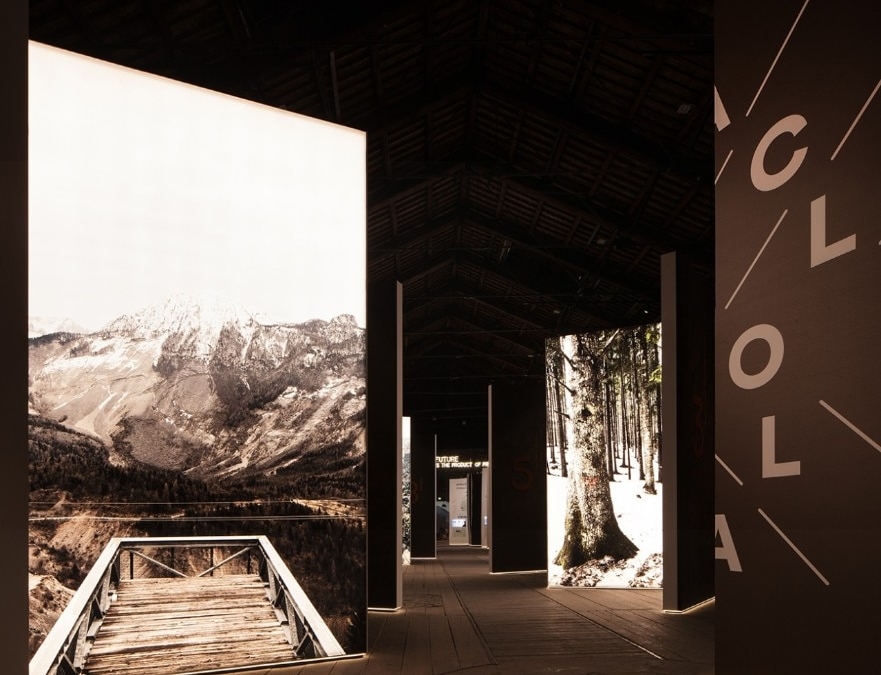 ITALY PAVILION _ Venice Architecture Biennale 2018
Arcipelago Italia is the title of the exhibition featured at the Italian pavilion during the Venice Architecture Biennale 2018. Its focus is far from Italy's big cities, to favor the places where, since the remotest past, communities have expressed themselves in a different relation between the built environment and the physical surroundings. In space and time, these parts are far from metropolitan areas, but they possess inestimable cultural heritage whose particularities make Italy an exception to the rest of urbanized Europe, allowing us to describe our country as "an urban space in the Mediterranean", to use the words of the French historian Fernand Braudel.
"We have crossed the peninsula in its most intimate part (forests, villages and small towns) and along the plains and woods, we have crossed the doors of many cities, discovering new places: the picture is very complex and not homogeneous". Declarations by Mario Cucinella, who together with his team and 6 emerging architecture firms (AM3 Architecture, BDR Bureau, Diverserighe Studio, Gravalos Di Monte Arquitectos, Modus Architects, Solinas Serra Architects) in collaboration with local universities and various excellent professionalism, created an exhibition path that brings into play several key themes, from sustainability to the environment, from social inclusion and the sharing of intangible heritage, to earthquakes, collective memory, work and health, embodied in five hybrid architectures corresponding to as many strategic areas.
In recent years, architectural attention has been directed at big works in urban areas, losing the type of expressive biodiversity that prefers proper size to grandiose gestures.
"In this light, we wish to give a voice to the rich and prolific world of empathic architecture that is expressed in small acts of improvement and dialogue, and that rises to the (obviously never entirely resolved) challenge of uniting history, contemporary times and landscape. Only this unison can lead the work of architects back to its cornerstone of social responsibility…
In a context distinguished by post-seismic urgencies and the need to rebuild, very few high-quality contemporary structures are found. What we do see in this archipelago is the courage and creativity of professionals who go about the daily business of working on projects of small dimensions, sewing and mending with simple and empathic techniques of enormous value. Theirs is an attempt to strike up a dialogue with the context and the local needs in order to rehabilitate the area. As time has demonstrated, the disassociation of architecture from people and their needs is a damaging operation. On one hand, it has created an idea of modernity that is increasingly extraneous to the different cultures and communities. On the other, it has led to a lack of quality and beauty. These are obtained not just by building or rebuilding, but also by identifying the needs of the locality…"
Images by Francesco Galli
(via domus)