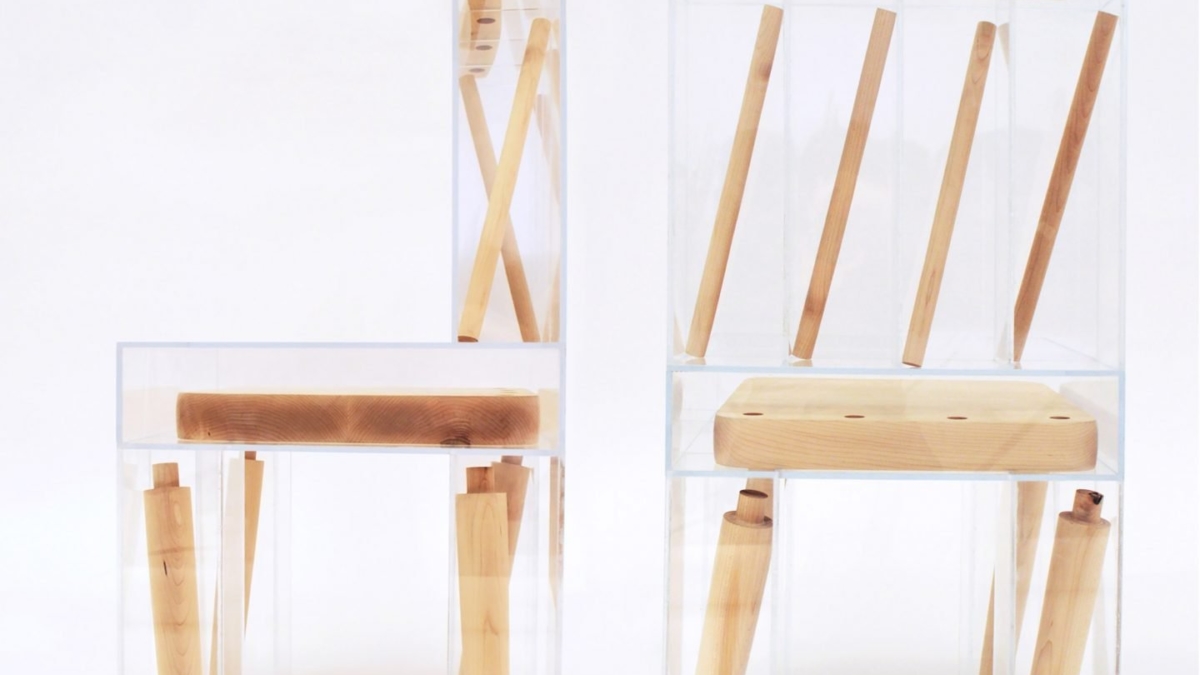 Recently graduated in Furniture Design from the Rhode Island School of Design, Joyce Lin is an artist and designer passionate about making interactive sculptures and functional objects as a mode of exploration and play.
She works with a wide range of mediums including wood, metal, plastics, and upholstery to create surrealistic objects that explore questions about material and form and the ever-shifting relationship between humans and their environment. In the gallery below you will find three different projects, each of them investigating on the traditional concept of what a chair is. A plastic bubble that symbolizes the negative space around a chair, a white seat composed by 5 different broken or unwanted dining chairs and a maple-wood chair that sits loosely within its crystalline sarcophagus. The resulted pieces are both familiar and disorienting, playful and disconcerting.
More projects on Joyce's page!
All Rights Reserved to Joyce Lin