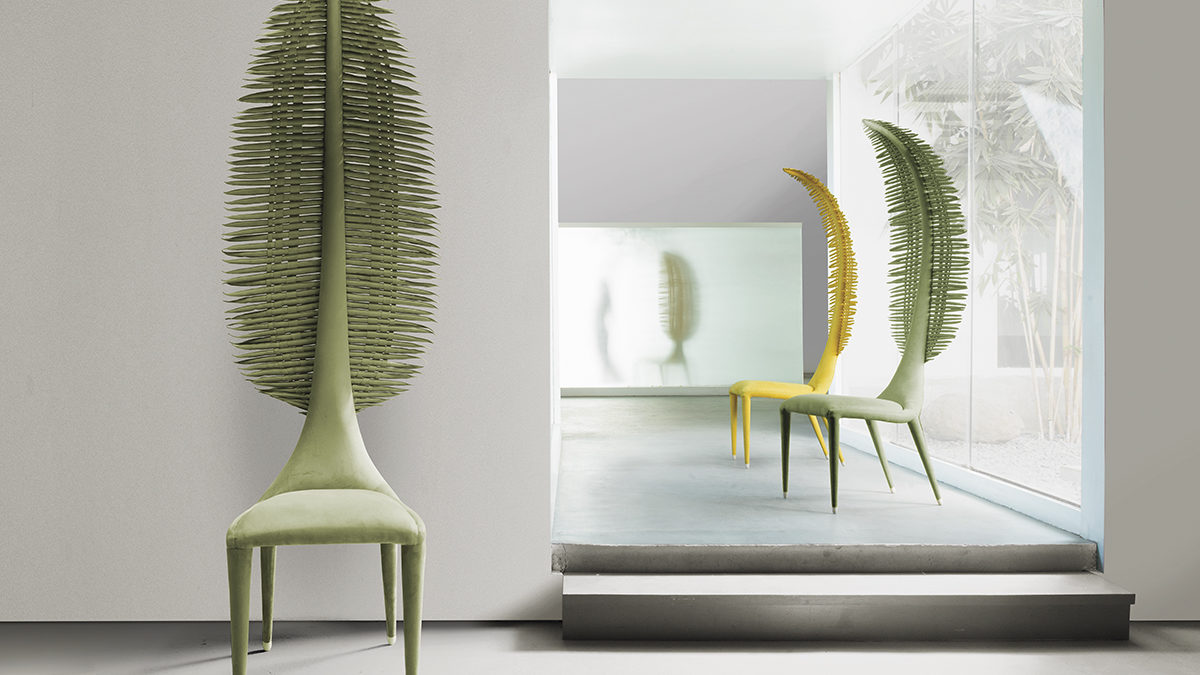 KENNETHCOBONPUE, nature as inspiration
Kenneth Cobonpue is a Filipino (Cebu) industrial designer with an international background. His path began in 1987 at the Pratt Institute's Industrial Design course. During his studies he worked as an apprentice in a leather and wood workshop near Florence, and then continued studying Marketing and Furniture Production at the Export-Akademie Baden-Württemberg in Reutlingen, Germany. His works are characterized by the ability to combine the needs of the furniture sector with artisanal practices. Thanks to these 360° skills, the collections of his brand, KENNETHCOBONPUE, have collected public favors and recognition even far from the places of creation.
Nature, in particular, features strongly in his design: lush and multifaceted, it is inspired by the lines, materials, proportions and larger-than-life dimensions, as often happens on the islands of the Philippine archipelago.
c
The Zaza chair, for example, whose backrest resembles a large fern -or palm- like leaf, under which to sit comfortably in its shade. A piece made of microfibers which has a theatrical impact on the space, almost like a throne. Kenneth Cobonpue is also considered a master in the use of rattan in a contemporary style. His sensitivity is clearly demonstrated by the Yoda sofa, where the elasticity of the material is exploited, so that the backrest can offer maximum comfort. Here again, the play on scale is one of the design focuses, together with the movement and visible gaps between the canes, resulting in a visually light, yet generous-size sofa, aimed at ensuring ultimate relaxation.
Even the inspiration behind small-scale accessories is instantly recognisable. The Pebble tables are handy end and coffee tables for the living room, which can be arranged or slightly overlapped, thanks to different heights, to create organic, ever-changing shapes, like the bed of a river that flows over the stones that inspire them.
KENNETHCOBONPUE makes use of research into technology and materials to bring craftsmanship to life in a new creative era, resulting not only in eclectic, but also universal furnishing items, inspired by nature, that inject character into any setting.
c
c
Do you want to see your project featured on WeVux? Feel free to send us an email at [email protected] to know more, or visit our About page