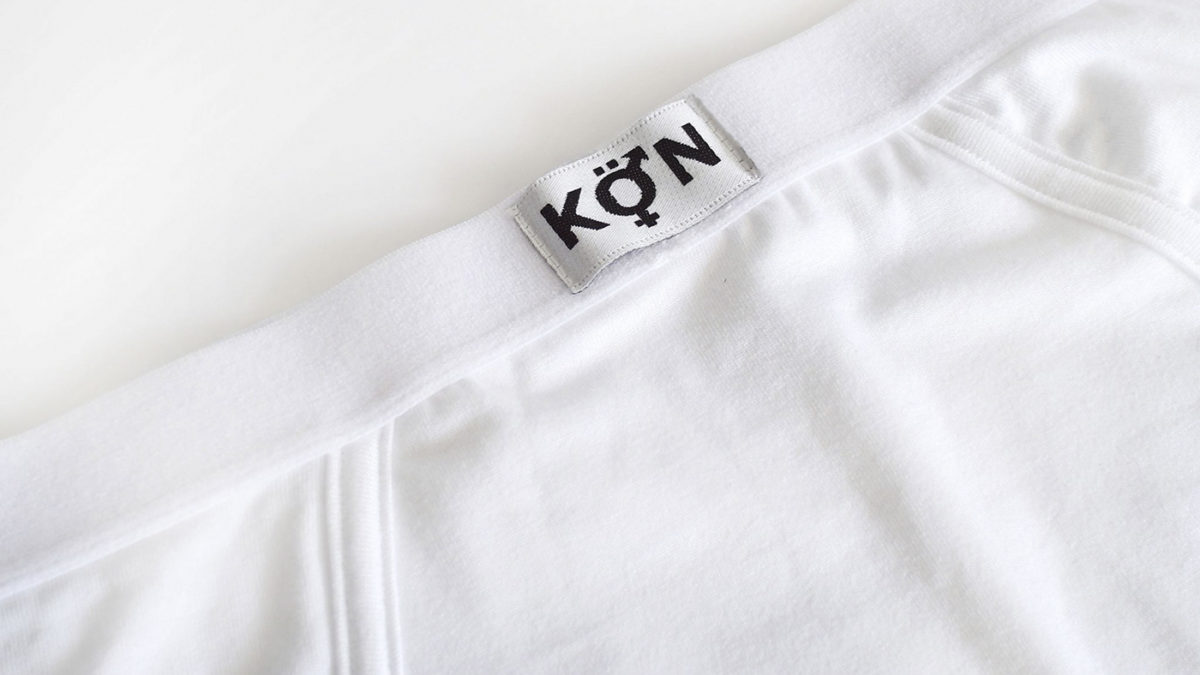 KÖN underwear doesn't exclude anyone. This is a gender neutral brand for everybody – whoever you define yourself as. The fashion industry can be seen as very excluding in different kinds of aspects, like the world itself. Wouldn't you like to be accepted for being yourself? KÖN is a brand with a 0% prejudiced policy. The name is a Swedish word with a significance for both gender and sex.
It took years to Bill Heinonen to develop this elegant underwear design when the idea of the most including brand on the market was born. The brand didn't just aim for a great fit and comfort for all genders: they successfully use top environmental friendly materials.
Kön underwear are produced in 95% modal, an eco-friendly fabric spun of cellulose fibres from trees, which is mixed with 5% elastane – for comfort and elasticity. This fabric is silky smooth, breathable with an extraordinary softness that makes it ideal for body contact. Modal has many fantastic characteristics that defines Kön underwear as a high quality product. It's water absorbent with an ability to absorb the dye and stay colorfast when it's washed. Modal also has an impressive resistance to shrinkage and pilling. 
The fashion industry is one of the biggest polluters in the world. We do all need to start think about what kind of world we will handover to the future generation. Modal ain't just a great material to wear, it requires less land per tonne and has a water consumption level that is ten to twenty times less than cotton. Kön is also using 100% recycled paper for their packagings, a small decision that makes a difference. The production of Kön is based in Portugal under the best occupational health and safety practices – because, as they write on their website:
"Yes, we basically care about a high quality standard for everybody involved, and everything involved in this brand."
For example, "No matter what size, you're beautiful" is another important message from the brand to the client, printed on their size labels.
In line with their philosophy, everybody are welcome to be part of KÖN for modelling, no matter size, height, gender, or nationality. They don't work with model agencies, because they have requirements on people's look and they do not. Kön believes in the art of capturing natural beauty and pay less focus on editing programs.
"Stay true to yourself and we might finally get rid of the misleading ideal of beauty and happiness."

Kön is a revolutionary brand for the fashion industry and an inspiration for their mission. Visit their website to see their products and know more about the brand!
c