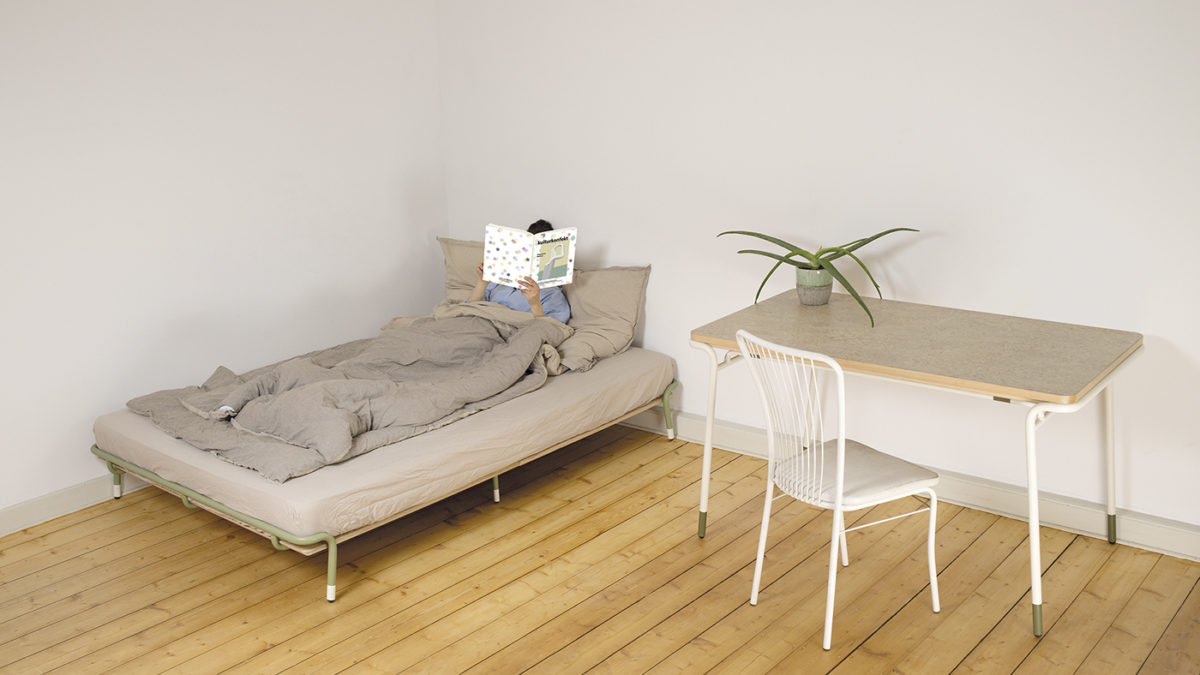 KULTURKONFEKT, Eileen Krüger
Eileen Krüger is a young product designer with a great passion for furniture and interior objects. Her focus is on rethinking products for a better usability and a more environmentally conscious future. She is also interested in experimenting with materials and manufacturing processes. 
After her bachelor's degree at the Bauhaus University in Weimar, she is currently working in an interior design office in Hamburg and also setting up her own design studio. She graduate with the project "Temporary living – A trunk load of basic furnishings": the result is the furniture series Kulturkonfekt, designed to fit into the trunk of a station wagon. The project allows students and young professionals to move their belongings with one car ride only. Eileen suggests to replace the long-lasting furniture with low budget furnishings, with a short-term of use and in order to make consumers perceive furniture as a capital good again.
As she write in her thesis, if we look at the development of consumption in the Western world, we can see that the planned obsolescence and a trained mass consumption behaviour were the triggers for the emergence of the disposable society. Economically poorer countries suffer from the consequences, such as the resulting accumulation of waste. Purchasing new resources proved to be more efficient for production than a recycling process of the disposed raw materials… Moreover, our furniture consumption increases by 150% every year! In Germany 7 million tons of old furniture arise every year. Recyclable furniture often ends up in bulky waste due to a lack of efficient collection systems. Besides recycling/upcycling, the well-known ways to avoid scraps are the "cradle-to-cradle" principle, lending and sharing instead of owning, repairing, but also using things again for a longer period of time and seeing them as capital goods.
In her project Eileen refers to people in temporary living situations in order to develop a more durable alternative for their furnishings. As the living culture becomes more flexible, the mobility has to be designed within when designing the furniture. The basic furniture series Kulturkonfekt wants to address the aforementioned issues: it consists of a bedframe (for a mattress with the dimensions 140x200cm), an adjustable storage system, a table and a chair. Disassembled it all fits into the trunk of a station wagon, which makes much more easier moving. The tubular steel scaffolding of the furniture is assembled without tools, via a plug-in connection with spring clips. In order to keep the tubular steel elements of the furniture apart, the main colour and the colour accent at the tube ends vary. The wooden elements are simply inserted or plugged in.
Follow Eileen Krüger on Instagram to discover more projects!
v