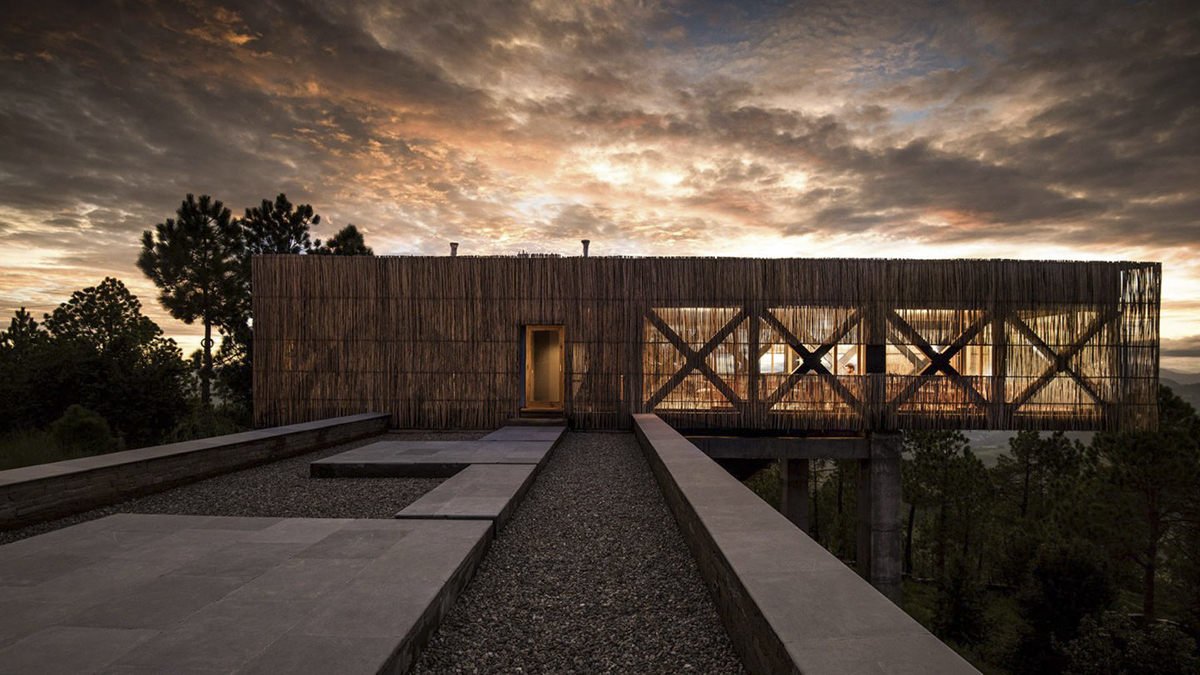 Located in Sri Lanka, Zowa Architects is a studio founded by Pradeep Kodikara and Jineshi Samaraweera, both graduates from the City School of Architecture in Colombo, Sri Lanka. Developing environmentally appropriate design solutions is an integral part of their architectural practice. "A contemporary Sri Lankan idiom runs through ourr work, which is shaped by a dynamic interaction between considerations of place, time, client, and budget."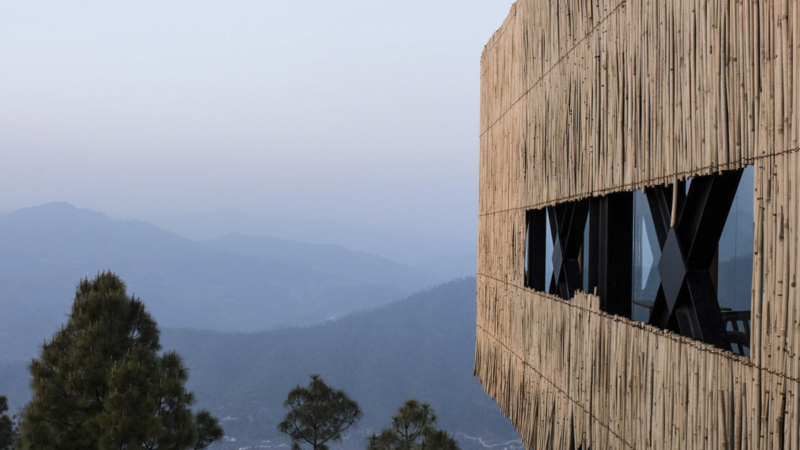 Deep in the Himalayas, in 2017 the studio realized Kumaon, a hotel comprising of ten luxury suites, a library, a sun lounge and a restaurant — all at 1600 meters above sea level. Situated on a ridge of Nanda Devi mountain ( Almora,Uttarakhand, India), the hotel is accessible via steep paths that connects it to the main road. The bamboo-shrouded space is an example of luxe restraint and environmentally conscious construction. Utilizing locally sourced materials, from the furniture to the bamboo screens that clad the exterior, a majority of the hotel and its moving pieces were made on site. To further offset their carbon footprint, Kumaon has planned to harvest all rainwater at the site, which will then be used for seasonal crops on the surrounding property.
Visit Zowa Architects for more projects!
(via ignant)