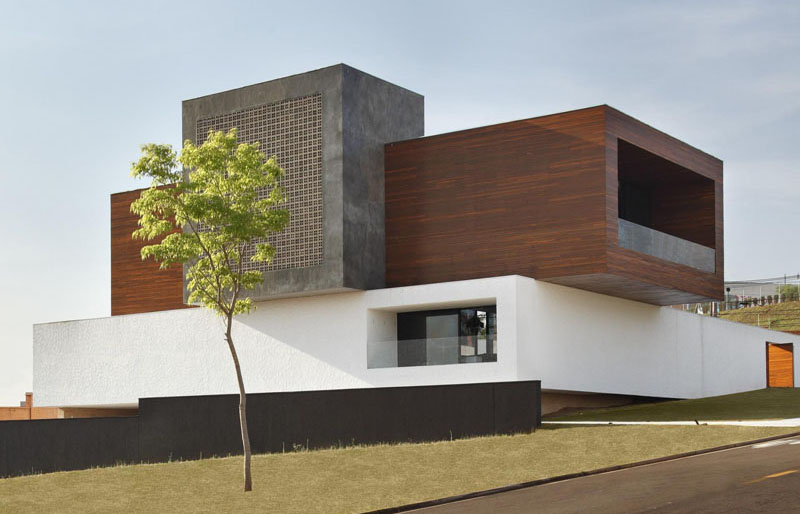 "Guilherme Torres is a perfectionist. It says so on his arm, not in so many words, but via the daft punk quote that graces both his skin and the walls of his
studio. This unofficial motto describes a work ethic and commitment to quality that is readily apparent in his work."
LA House is a project from 2009, a 410 square meters house in Londrina, Brazil. The home is composed by three different boxes that intersects in a perfect geometry in Cumaru wood, concrete and white varnished walls. Beyond the entrance there's a backyard and a swimming pool, inside there's a double height living room with a Space Invaders illustration on the wall. The ground floor is composed by an open living area with on one side a living room and on the other the dining area and the kitchen. Behind the living concrete stairs lead to he private area, located upstairs. The eccentric furniture and its colored details gives this house an original look, softened by the perfect mix of material and shapes of the house.
All Rights Reserved to Guilherme Torres
images by MCA Estudio