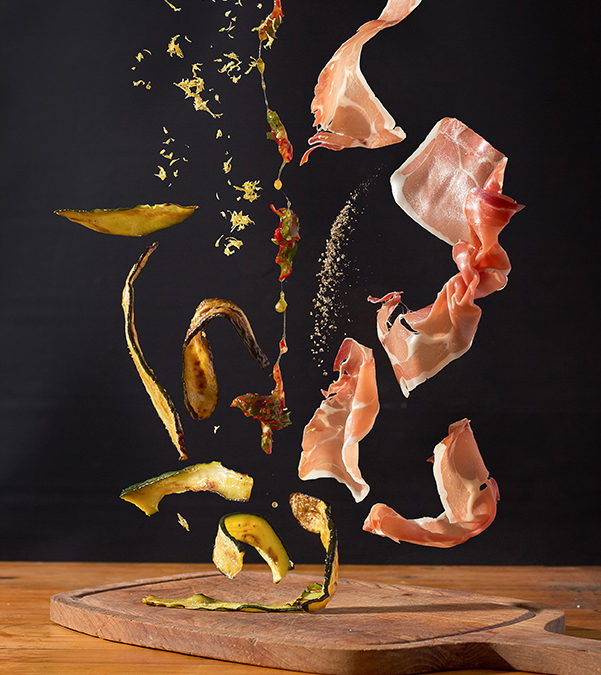 LA VERA ARTE CUL-IN-ARIA BY NORA LUTHER E PAVEL BECKER
Nora Luther, talentuosa art-director tedesca firma, grazie alla collaborazione del fotografo Pavel Becker, firma questa curiosa ed affascinate serie di scatti.
Lei descrive tutto così:  "the raw ingredients rest in weightlessnes. they are properly proportioned falling into the vessel where they are further processed. the image serves a foretaste not only of the dish but also of its preparation. the look of the ready cooked dish is left to your own imagination."
Quindi: potere all'immaginazione!