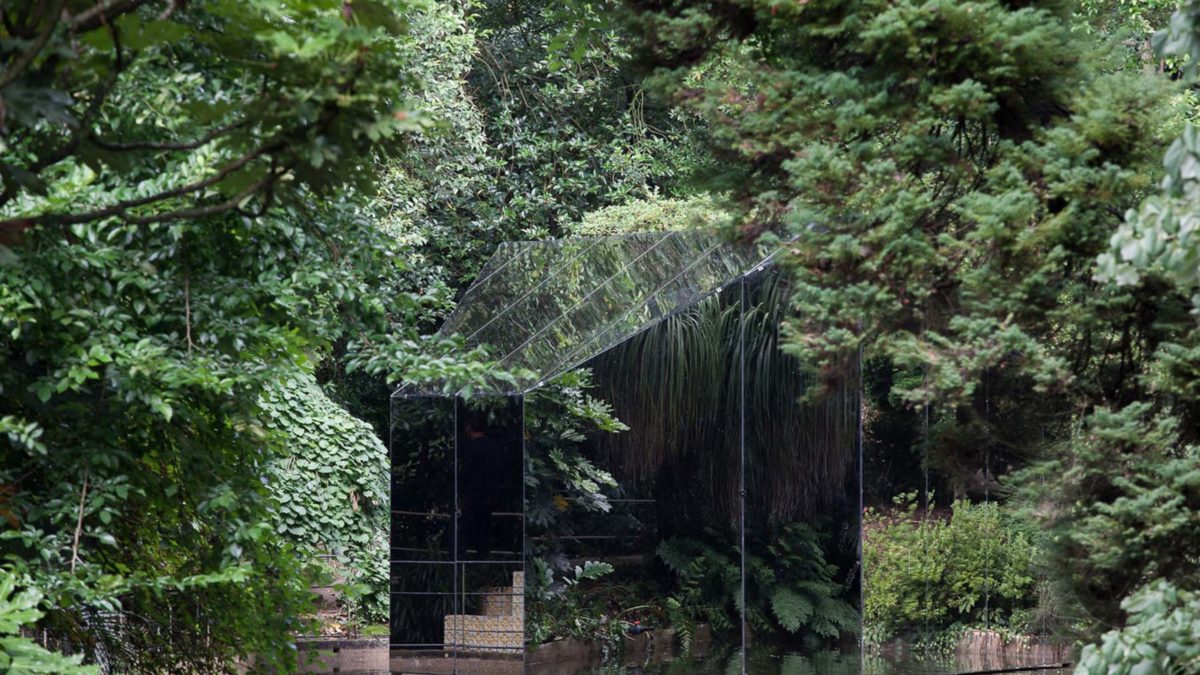 Founded in Porto and exploring the complementarity of its members, depA collective is a space for architectural creation and discussion, in terms of architectural projects and their interdisciplinary variables. depA has developed a wide array of highly demanding and different architectural projects, both public and private.
One of their latest project is the Lake Pavilion (pavilhão do lago), in Porto, that uses the Museum building and the Serralves Park as its raw material in different scales with one and the other. Firstly, the pavilion's design establishes an indirect relationship with the Alvaro Siza Vieira's Museum building: it's polygonal structure is taken from the design of the Serralves Museum of Contemporary Art itself, the shape corresponds to both the museum layout and its characteristic bow windows. The concave polygonal configuration of this layout provides the perfect base for a projection space.
Secondly, the extracted polygon, once implanted in the Park and with its original context altered, becomes something new and detaches itself from its original source. In this second stage, the pavilion draws close to the Park, establishing an affinity with its textures, and finding its own materiality therein. It is implanted next to the lake, whose water offers the principle of dark glass that mirrors its reflection and also the surrounding landscape of dense foliage. The pavilion is filled with colour, light and echoes, 'camouflaging itself' in its host environment. Finally, in addition to the relationship between the Museum and the Park, it also establishes a bridge with the artwork that it harbours, due to its location and the relationship that it obliges the visitor to establish with the water. The pavilion's interior is sufficiently neutral to create the space required to be able to discover the video projected inside.
Visit depA's page for more projects!
All Rights Reserved to depA