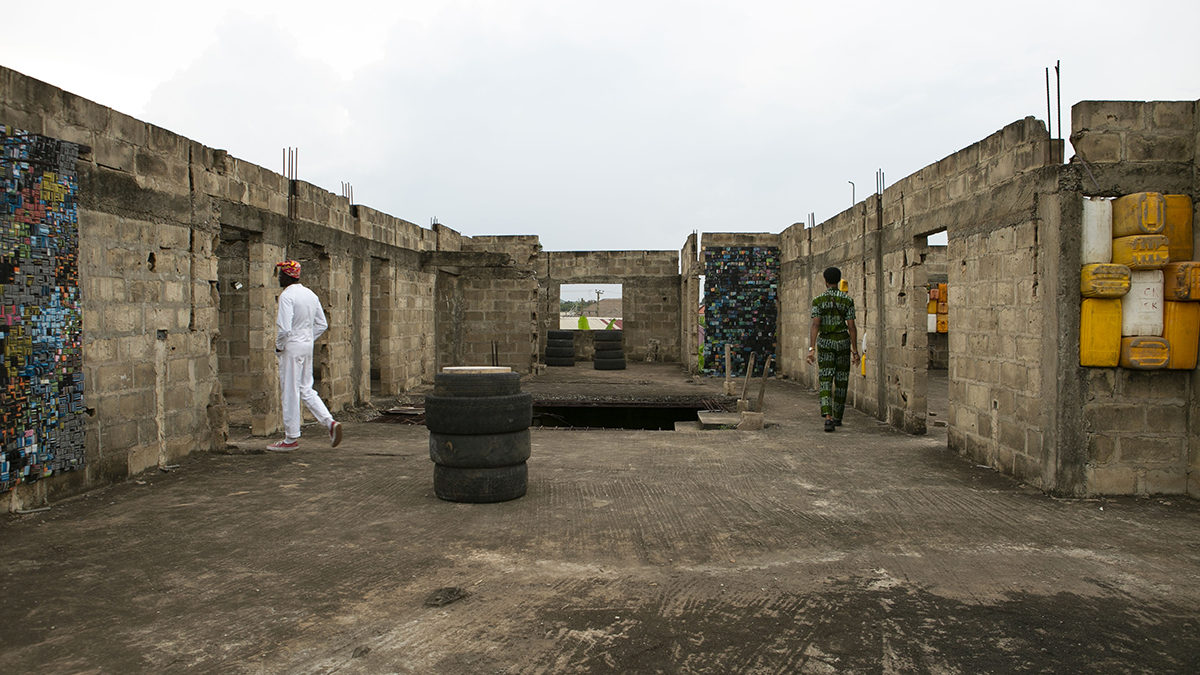 Public spaces are having a moment in West Africa as cities undergo a massive urban change, experiencing both significant economic growth and unprecedented evolution of the artistic and cultural scene. Accra (Ghana) changing identity and influx of new developments are leaving its urban spaces caught in a state of limbo: anxiously awaiting modern futures while fossilized with the fragments of the past.
Its urban space today functions as an open-air informal laboratory of alternative practices that has developed in parallel with the globalized metropolis. Recently curated by Dominique Petit-Frère and Emil Grip, Limbo Accra is a project that explores the limitless possibility of spatially occupying uncompleted property developments by offering a large and flexible outlet for experimentation in public art and culture programming.
v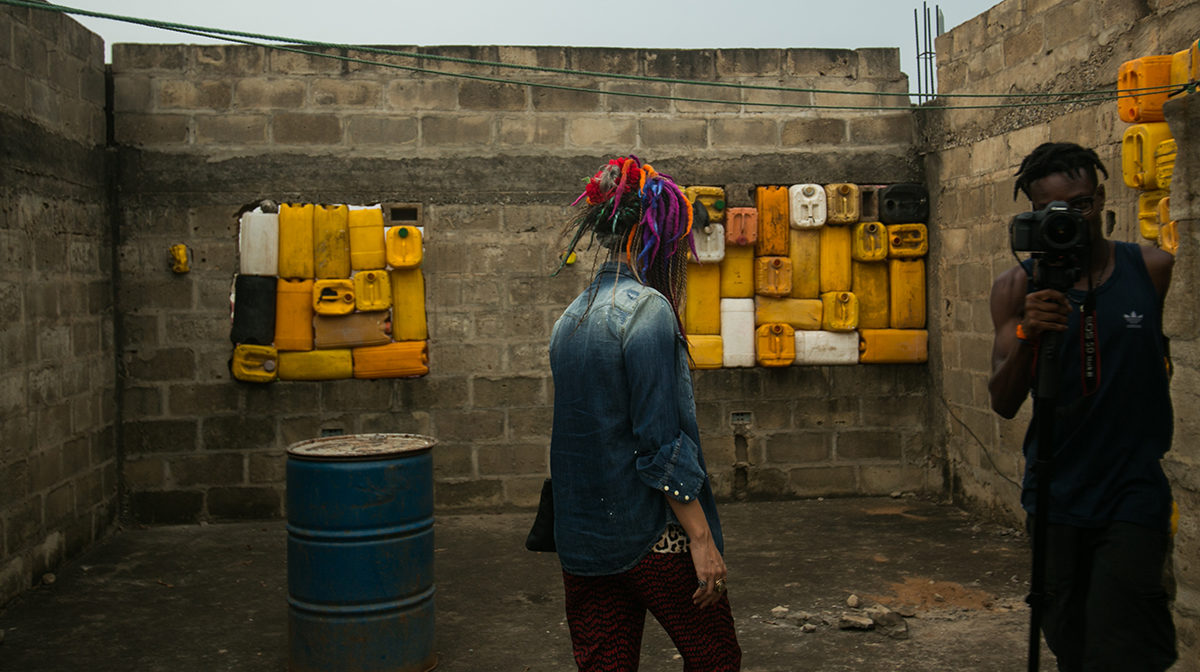 For their maiden exhibition, "Concrete skeletons. Exploring the liminal intricacies of Space in A West African Metropol.", they focused on the narrative functions of luxury homes in the expanding neighborhood of East Legon, Accra, staging the installation on-site at (and in collaboration with) an unfinished estate. Each room of the estate featured a local artist, designer and cultural critic including: Adjoa Armah, David Alabo, Deryk Bempah, Diego Asamoa, Enam Geli, Hakeem Adam, Nana Osei Kwadwo, Patrick Tagoe-Turkson, and Serge Attukwei Clottey. The result of this dynamic installation was a quartet of groundbreaking and evolving art works from across the country which all explore radical new relationships between modernizing Accra and its future. At its core, the project serves as an occasion to demonstrate and reflect on how this enormous quantity and diversity of temporarily available property in Accra offers a range of artistic possibilities. These can give positive impulse, displaying also a lesson in social engagement and in the occupation of spaces.
V
© Ofoe Amegavie

© Ofoe Amegavie

© Ofoe Amegavie

© Ofoe Amegavie

© Ofoe Amegavie

© Ofoe Amegavie

© Ofoe Amegavie

© Anthony Comber Badu

© Anthony Comber Badu

© Emil Grip

© Emil Grip

© Emil Grip

© Ofoe Amegavie
All rights reserved to Limbo Accra
Photography by Ofoe Amegavie, Anthony Comber Badu, Emil Grip
Cover by Anthony Comber Badu