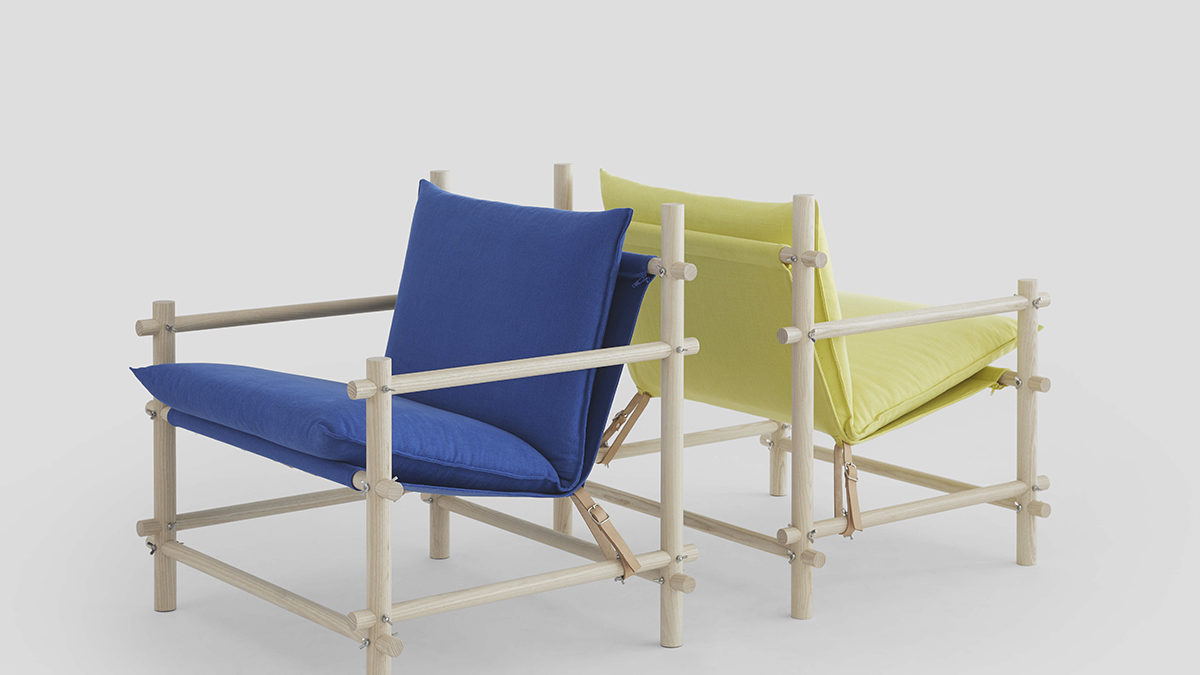 MANICO and the simplicity of rural life
The collaboration between the designer Giuseppe Arezzi e It's Great Design by Margherita Ratti continues: after Binomio (2019), Tramoggia (2020) and Carruba (2021), they present the new Manico armchair. Similar to the two previous works, the project is the result of research on the territory and the traditions of the designer's place of origin, Sicily. Manico, however, was born much earlier, in 2012, on the occasion of a design competition held by a historic furniture store in Catania. The request, exclusively to Sicilian designers, was to present the design of a piece of furniture inspired by Sicily.
c
C
Arezzi, therefore, decides to tell the story of the transition from traditional agriculture – characterized by manual tools such as hoes and rakes – to contemporary agriculture, which makes use of increasingly sophisticated agricultural machinery. The name, Manico, derives from the structural element with which the armchair is built: the handles (manico in Italian) of those tools that are no longer used. The product is now the new chair of the farmer who, stripped of his tools, observes the machines at work.
"… (the farmer) he's cooling off, under an olive tree, looking out at the machines that work for him: a ode to the more authentic and simple Sicilian culture."
Characterized by its lightness and transparency, Manico is made with the minimum use of material: equipped with an exposed wood structure and a fabric seat, it is completed by cushions that make it extremely accommodating. Available in 4 colors (blue, green, yellow, and cream), its production is completely handmade and Made in Italy.
If you want further information on the product or to discover the other pieces designed by Giuseppe Arezzi and inspired by Sicily, visit his website or It's Great Design's!
Ph. credits Natale Leontini
C
c
Do you want to see your project featured on WeVux? Feel free to send us an email at [email protected] to know more, or visit our About page
c