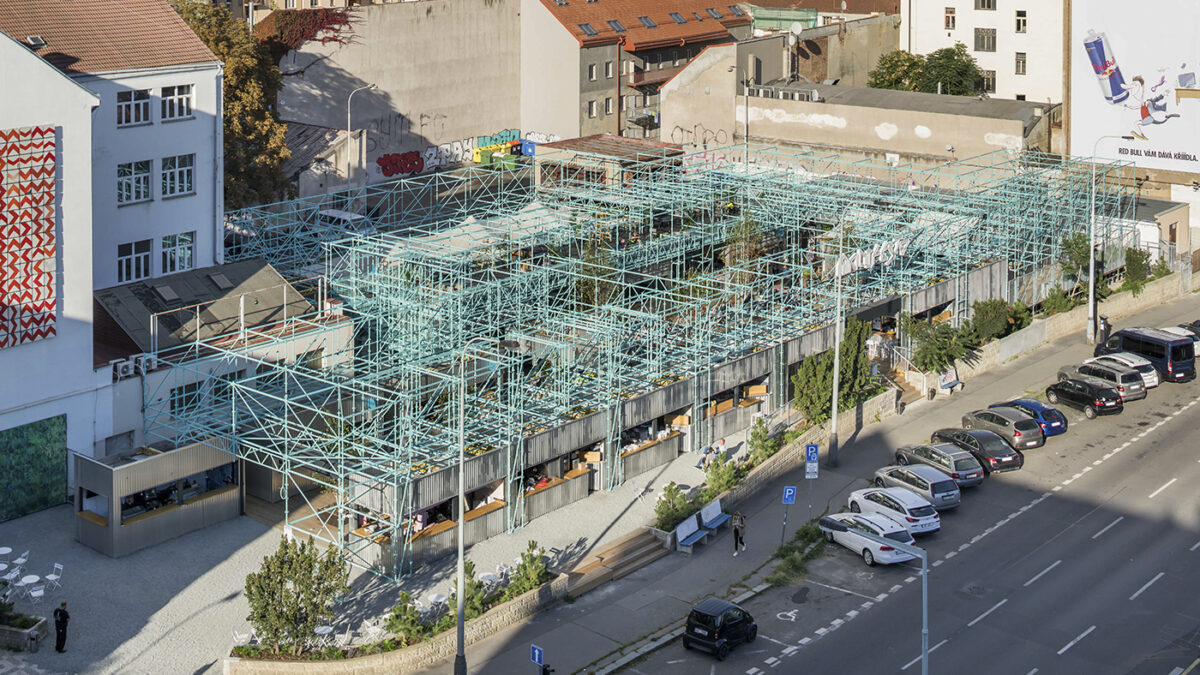 MANIFESTO MARKET, regenerate neglected urban areas
Founded in 2010 by Ondřej Chybík and Michal Krištof, CHYBIK + KRISTOF is an architecture and urban design practice, whose projects aim to bridge the gap between private and public space, taking into account local culture and environmental specificities. Their intervention for Manifesto Market is an example of this approach – Manifesto is a hospitality brand with a focus on transforming neglected urban areas into vibrant neighborhoods.
After the two locations of Smíchov and Florenc, in Prague, for its third, Manifesto chose to regenerate a gap located in the corner of an urban quarter in Andel, a district of the Czech capital. The site, well connected to the highly populated residential area, lies in the heart of the shopping, business, and entertainment of Andel district. This urban infill activated an underutilized gap in the urban tissue, becoming a new meeting spot. Chybik + Kristof designed two of the Manifesto locations.
c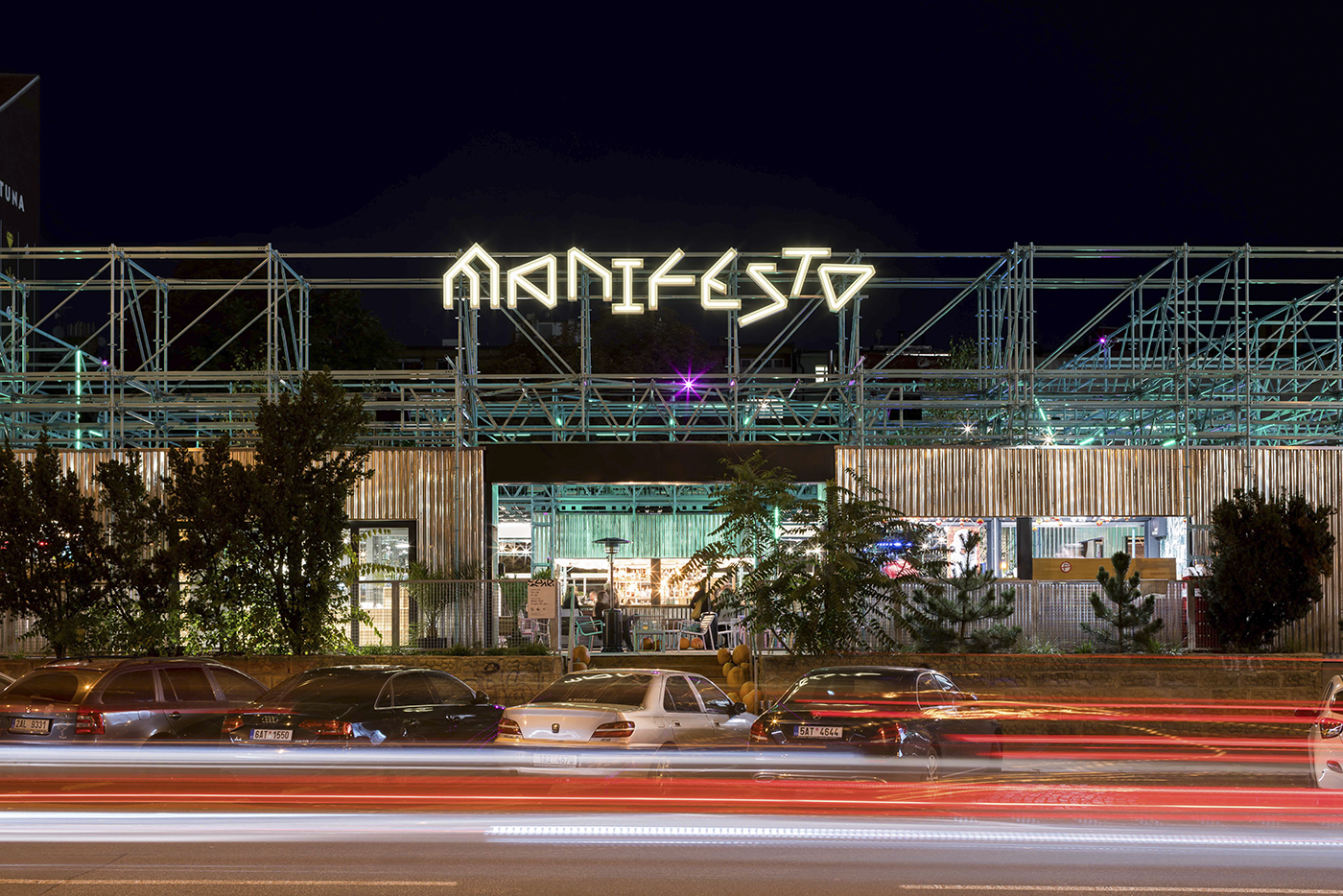 c
The form draws from courtyard typology, specific to Prague's urban fabric, and completes the existing building line, creating a public space between the market and the streets. Each of the courtyards is characterized by unique components such as furnishings, lighting and vegetation as well as experiences and activities available to visitors and the local community. The active front facades have an immediate impact on the surrounding environment, creating a wow effect and inviting passers-by to enter.
Manifesto Andel is a good example of temporary architecture, in which reuse is fundamental for the very concept of the project. Modular units designed by Chybik + Kristof for the needs of the former Manifesto Market in Smíchov were reused for Andel's temporary space. As were the building components, units clad with corrugated aluminum sheets, lighting and furniture. Moreover, the market operates the whole year and is powered by clean energy from renewable sources.
Check out the other locations on Manifesto Market and learn more about Chybik + Kristof studio and their projects on their website and on Instagram!
Photography by Studio Flusser, unless stated otherwise
c