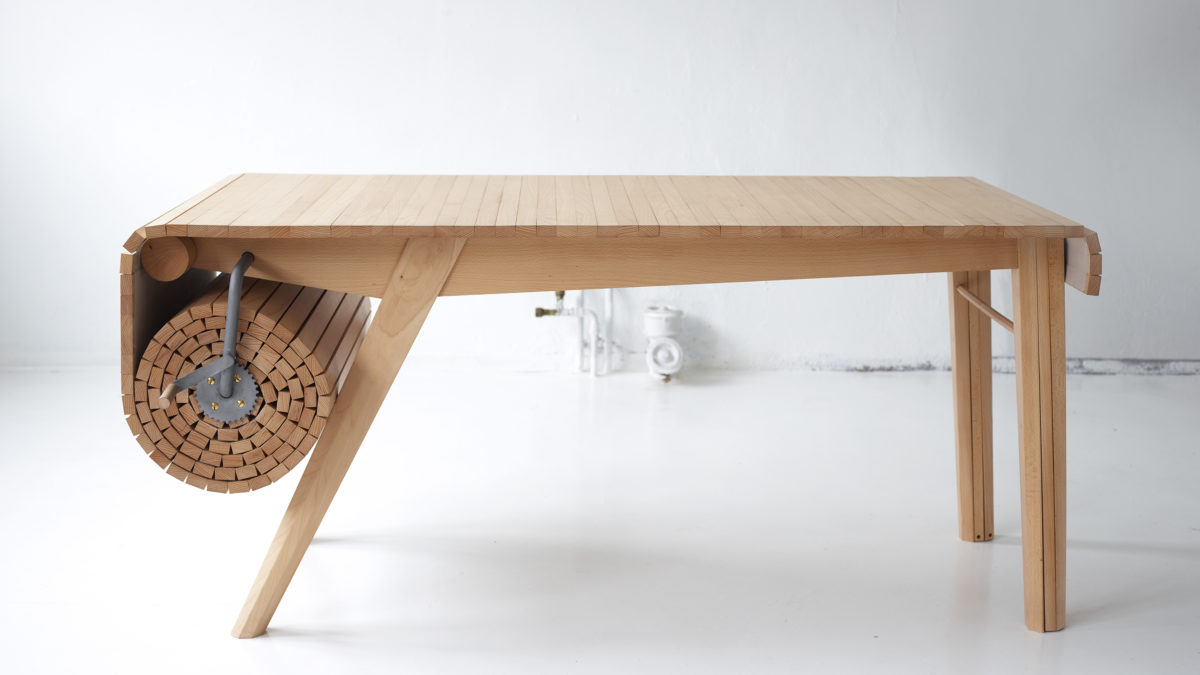 Marcus Voraa is an industrial designer currently living in Oslo together with his partner Tina and their daughter Wilma. He participated in his first shared exhibition at the Stockholm Furniture and Light Fair 2017 with his Roll Out Table.
During his formative years at the Oslo Steiner School, he had been able to explore his creativity through practical studies and later on, he worked as carpenter and furniture installer, where he developed a keen eye for solutions. After this experience he took a bold decision and he started again studying, focusing on furniture design: "so I could further develop my design knowledge in a broader, more inspiring environment."
For the Roll Out Table he is now focused to make a new and better prototype, and at the same time, he is also trying to get it in production: "That would be a dream come true. I am currently trying to find someone who is willing to work with me to get the table in production. There are frequently people asking me where they can buy my table. I am considering to make a table or two that I can sell, and at the same time perfect my roll-out technique. I also want to try the table with some color on the canvas."
Asking about his future, he has clear ideas: "My plans for the future – wherever the wind blows! First I want to finish my bachelor degree at KHiO in Oslo, and hopefully also masters degree in furniture – or industrial design. I also want to study a semester abroad somewhere – the most important thing for me now is to learn more and experiment further with new techniques, materials and prototypes. But if I get a job offer that I cannot resist, I may have to rethink everything!"
Visit his page to know more and get in contact with Marcus!
All Rights Reserved to WeVux and Marcus Voora
Please seek permission before using