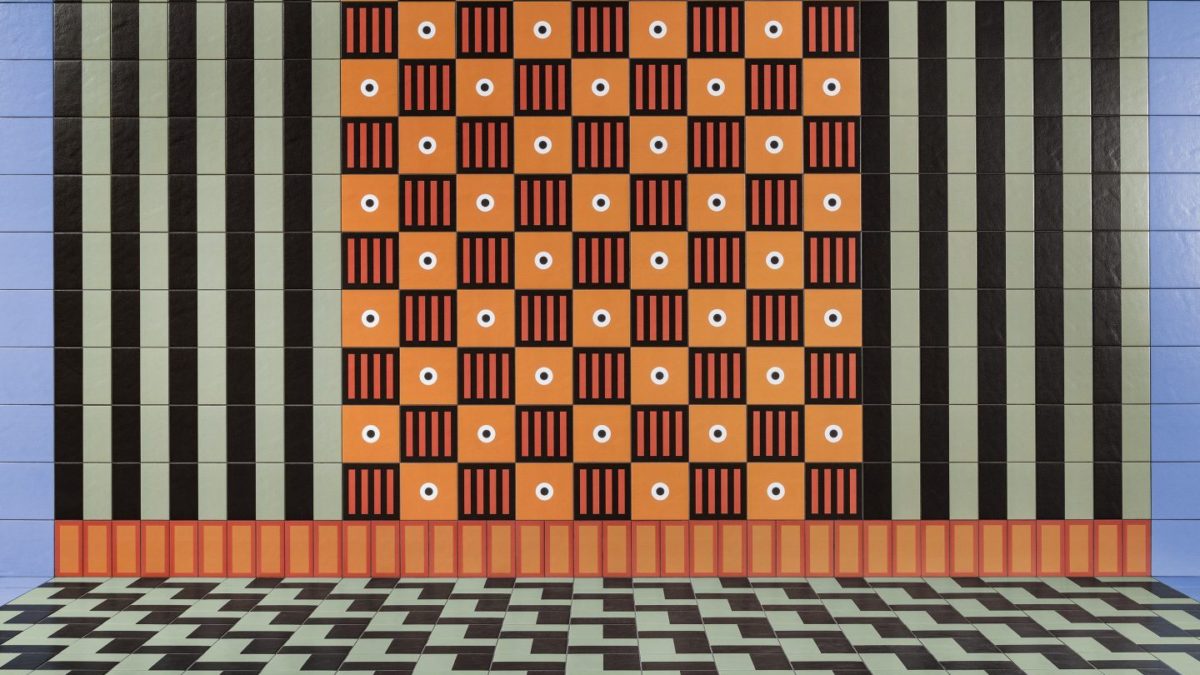 With Mattonelle Margherita, Mutina has worked with colour, along with the artist Nathalie Du Pasquier, creating a complex project featuring a blend of different aesthetic and formal means of expression. The collection is characterized by a dual concept: on one hand, a simple, minimalist style and, on the other, a bold, creative approach. The elements are created in glazed porcelain stoneware, deepening into a careful research about the glazes, in order to identify the most reactive, so as to give a bright, vibrant finish to the satin-effect surface.
The French artist, founder of the Memphis group in the 80s, together with Ettore Sottsass, created a pop collection capable of highlighting and bringing to light the characteristics of any domestic environment. As she said, with these tiles, a simple white enameled gas stove, the aunt's cupboard, but also an induction cooker and cabinets that open with the remote control fit well. It is a perfect collection for small spaces, with the floor, plinth and walls entirely covered with tiles with different patterns, or to fill a bordered carpet in the living room of a summer house with a 60 inch television.
There are 41 hand-drawn patterns, 27 graphics and 6 solid color elements (in the 20.5 x 20.5 cm format), as well as 6 patterns and 2 solid color elements (in the 10.1 x 20 format, 5 cm), modular to each other with a 2 mm gap. The combinations are endless, as are the layouts and the possibility of choice!
Visit Mutina to discover Margherita collection!
c