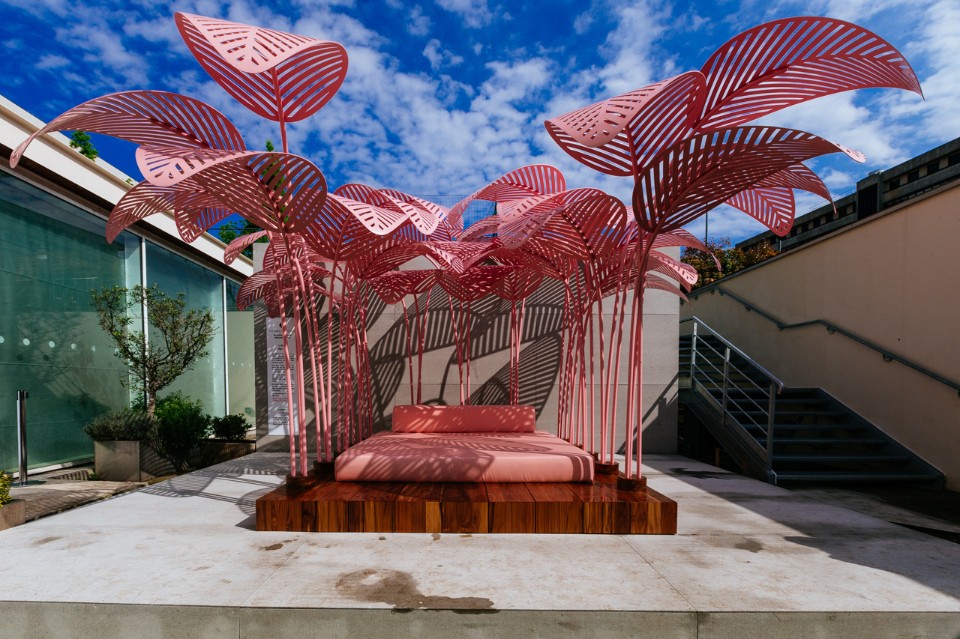 MEDIATECA SANTA TERESA #MDW17
Mediateca Santa Teresa is a digital library hosted in an old baroque church in Via della Moscova, Brera Design District. The space, set up with a clean wood structure, hosted Wallpaper Handmade exhibition, HolyHandmade – a collection of products made by 35 designers in collaboration with brands and craftsmen to reinterpret rituals and to create new cults.
Toilet Paper created an alienating spaghetti's interior for Seletti while Gufram explored "other dimensions" and collaborated with SNARKITECTURE, New York based studio. Among the others, Francesco Librizzi experimented on the boundary between sacred and profane, Snohetta created an infinite ladder and Ronan & Erwan Bouroullec a fabric confessional. In the garden "Invisible Collection" lead to a pink bed surrounded by pink metal palms.
Images by Domus and WeVux