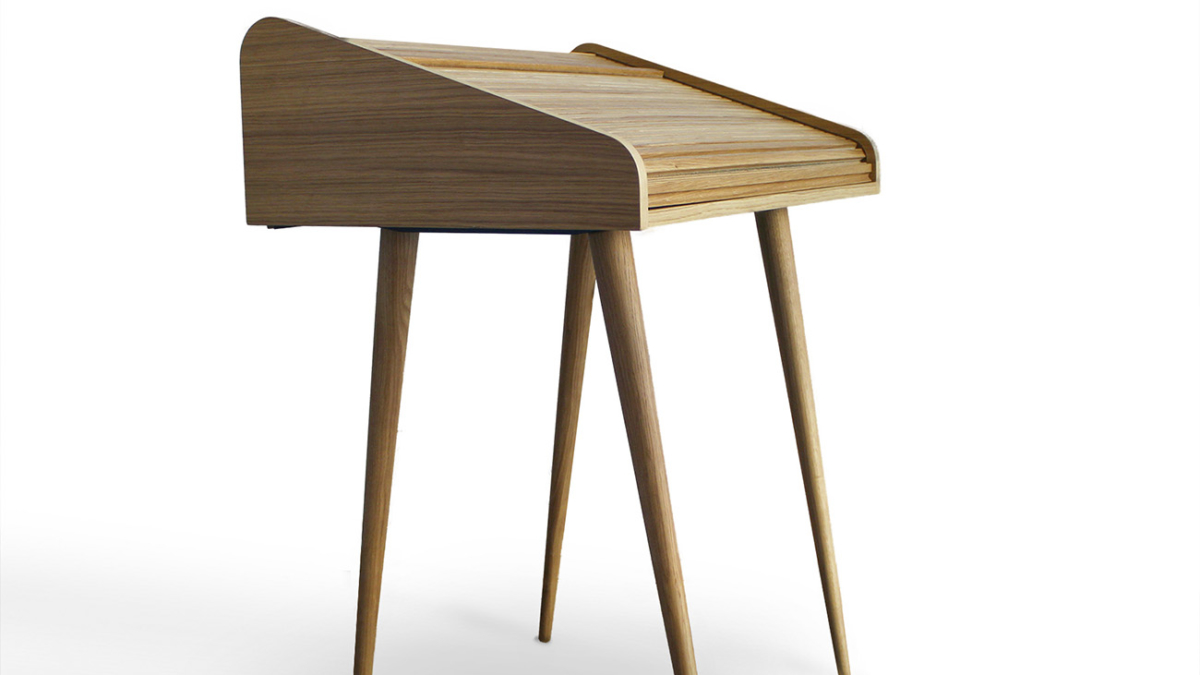 MEMENTO_ Eugenia Maria Canepone
Eugenia Maria Canepone (Rome, 1994) is a product designer from Rome. She holds a bachelor's degree in Industrial Design and a Master's degree in Product Design, both from the University of Rome "La Sapienza". During her studies she had the opportunity to participate at the Caravan Design Competition (Dutch design contest) arriving among the top ten finalists, giving her the chance to show her project at the WTC Expo, held in January 2018 in Leeuwarden.
Her master thesis project is Memento and the first prototype was realized in collaboration with the Roman carpentry, Antonacci Falegnamerie Srl:
v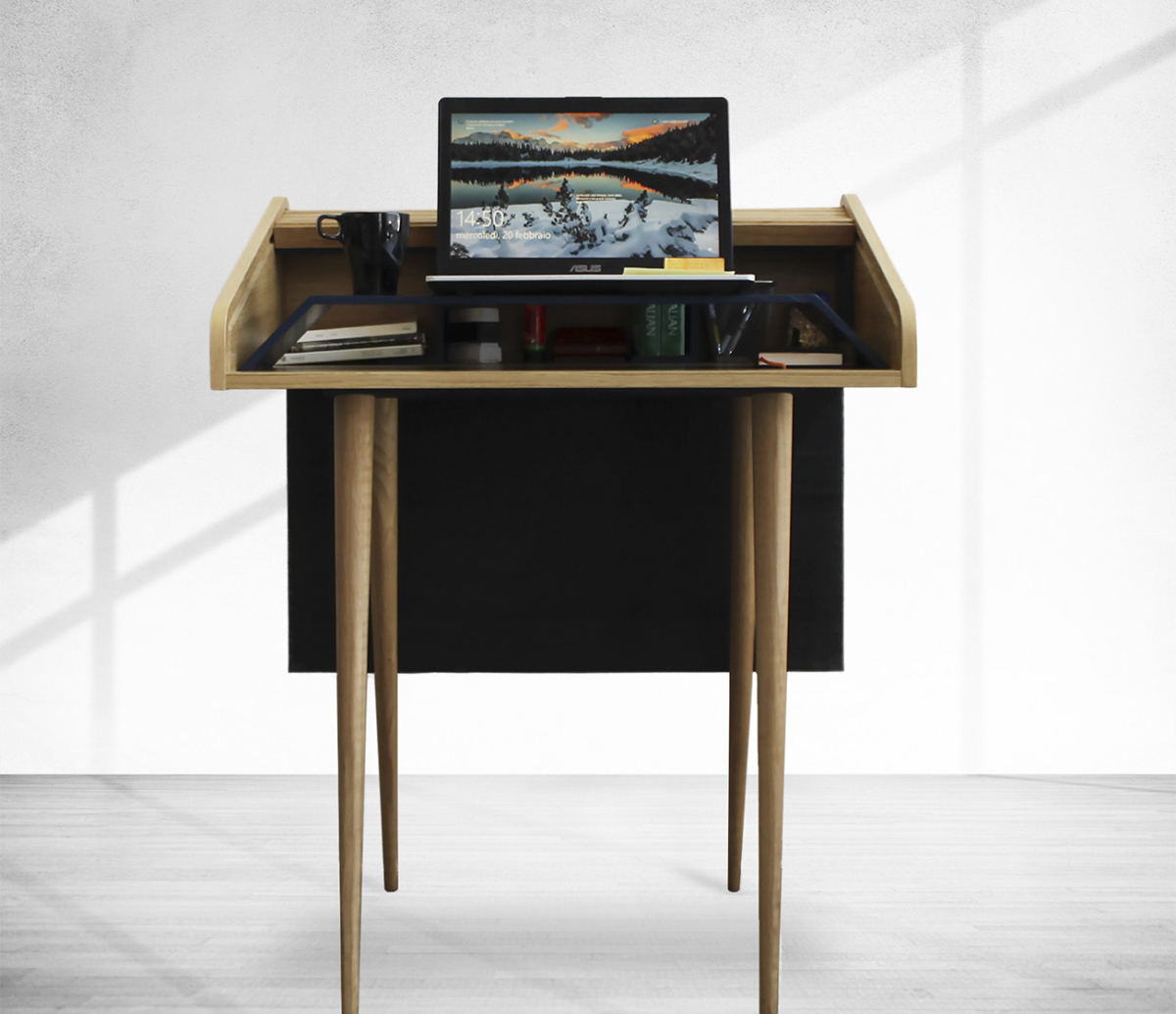 After a long, deep and accurate analysis of the writing desk, from the Middle Ages to our days, the result wants to bring back the magical aura which has always surrounded this piece of furniture through time. The general concept focuses on the sensorial and material expression of its parts: Memento enhances and encourages the use of our five senses highlighting their physical interaction with the surroundings without the help of advanced technologies but focusing entirely on human experience.
"Memento has been designed to improve the empathic approach between user and product: the user needs to feel special and unique", this is why Memento presents the following features: a trapezoidal profile that translates the very first purpose of the writing desk in a structure that creates a personal, safe and emotional space. The shutter gives Memento interesting configurations when opened or closed, front-side or back view. It is built to be scrolled down outside the structure of the desk, to be seen and not hidden in another compartment. The back of the shutter is made with eco-friendly leather, a sustainable, soft-touch and light material, available in different colors.
"The structure is made of natural oak, a very smelly, strong and touchy wood, that improves that physical interaction I was looking for; meanwhile the interior accessories, divisors and extra-space, designed to improve the customization and create a personal identity, can be lacquered or covered with a thin layer of eco-friendly leather, in different colours as well." The product legs are inclined to improve stability.
The object wants to revive and rediscover the historical and emotional memory of the writing desk, reinforcing and highlighting the empathic connection between man and his surrounding spaces. Memento aesthetics embrace the traditional image of a writing desk but with a modern vision of its use, for example in a contemporary living. It is designed with compact dimensions and it can be entirely disassembled and easily transported, thanks to its low weight.
With Memento the memories of the past re-emerge. Its simple and elegant lines want to represent a timeless icon. You will able to see it during Milan Design Week as part of the Milan Design Market space in the Isola Design district.
Visit Eugenia Maria Canepone's page to see more projects!

V
All Rights reserved to Eugenia Maria Canepone