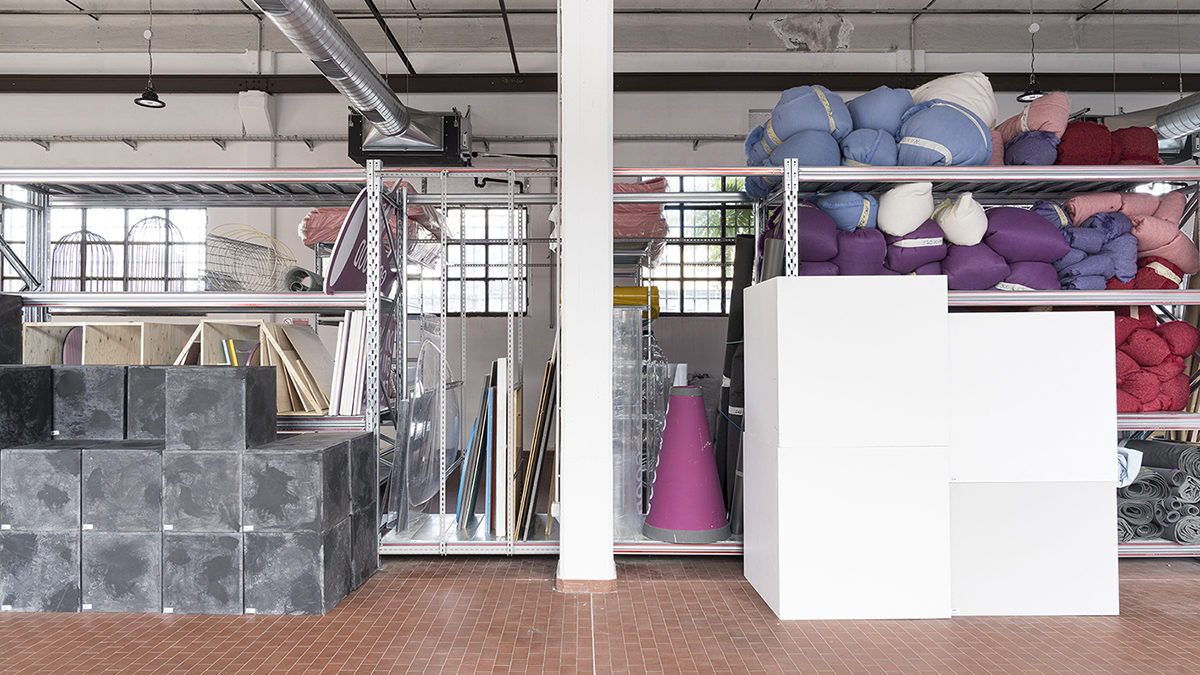 META, a new sustainable alternative for the reuse of materials
When we talk about large events such as exhibitions, fairs, fashion shows, one of the important aspects that have always been little considered is that of environmental impact, not only in terms of energy but also regarding recycling and reuse of setting up materials at the end of the events. Many fitters have the opportunity to bring everything back to their warehouses for future reuse, but for everything related to customized materials, created ad hoc for an installation, the story is different. Sometimes the company takes care of the material by recycling it for future photo shootings or other events, however, most of the other times, they are simply thrown away. In recent years, this theme has come under the spotlight and we finally have the first innovative and virtuous example of reusing materials, the start-up META, founded by Martina Bragadin, Margherita Crespi, and Benedetta Pomini.
META operates in the design and construction of installations related to the world of art, fashion, and design, and with its activity, it was created to give an alternative to the aforementioned problem: counteract the process of overproduction of waste, offering a sustainable option to the traditional cycle of production, consumption, and disposal. Based in Milan, in the Bovisa district, META is also a physical space, a warehouse of over 300 square meters, equipped with a lab and machinery for various processes. Once arrived at META, the materials coming from ephemeral installations such as salons, fashion shows, exhibitions, and events, are collected, cleaned, inventoried, and finally exhibited for sale to the public. Available for purchase by weight or by piece, depending on the typology, the materials share solidarity rates that take into account their origin and the different technical characteristics.
META's collection service is managed in collaboration with a logistics company, at the same time, the start-up proposes agreements studied with suppliers, adaptable from time to time to different cases, with costs and rates appropriate to the different collection methods. Furthermore, to ensure maximum efficiency and flexibility, META offers suppliers and customers an assistance service from the pre-production stages to assess together in advance the state and volumes of residues produced on-site and those of recoverable materials.
META's working method helps us to understand the attention to the problem: it's not just a matter of reusing materials but of creating a virtuous circle in which the supplier has tailor-made services and is led to follow sustainable recycling. In the same way, the customer is guaranteed to use recycled quality material, with therefore lower costs than virgin materials and, above all, a lower environmental impact. And it does not end here, in addition to the recovery and sale activity, META takes care of and organizes training activities, laboratories, and workshops dedicated to the theme of reuse and created in collaboration with artists and designers. A 360-degree virtuous reality to know and discover!
Visit META to know more and follow them on Instagram!
Spazio META_ via Don Giovanni Minzoni 9, 20158 Milano
Photgraphy by Delfino Sisto Legnani
c