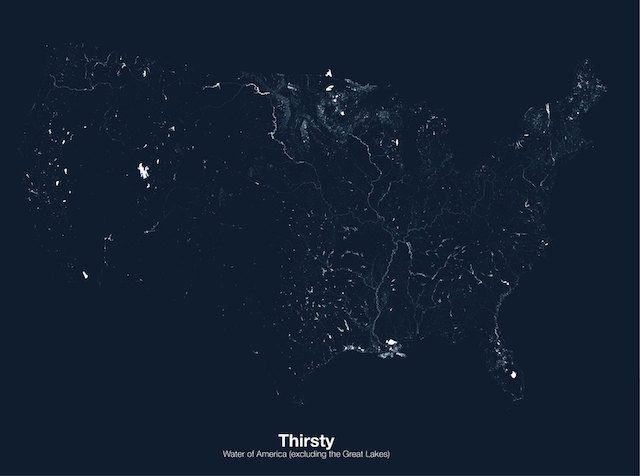 MICHAEL PECIRNO_MINIMAL MAPS
Michael Pecirno is a talented multi-disciplinary designer based out of London and he is currently pursuing his MA from the Royal College of Art's Information Experience Design Programme. Originally architect and later art director, his practice focusses on storytelling through visual and built experiences, his works and writings has been already featured in numerous places like The Venice Biennale's Spontaneous Interventions Travelling Exhibit, The Battersea Annual Sculpture Prize, Proximity Magazine, The Billboard Art Project, and numerous other spaces and publications.
The latest project he made is Minimal Maps: he wanted to represent datas with a new imagery from the map of The United States and highlighting visually the water spots, corn fields, urbanism or forests. Prints of his artworks are available on his shop.
All Rights Reserved to Michael Pecirno