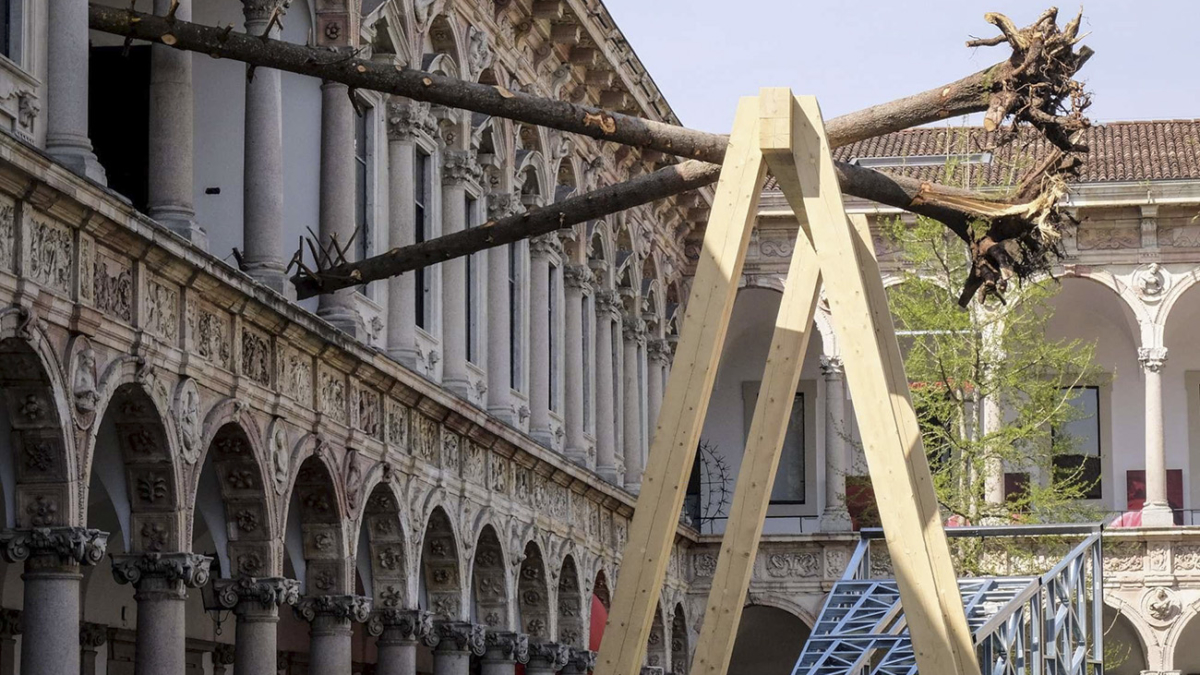 MILAN DESIGN WEEK 2019, Part 1
Last edition of Fuorisalone counted over 1,200 events attracting 434 thousand visitors from 188 countries. Tomorrow will start the 2019 edition and today WeVux will publish two "small" guides divided by districts: Part 1 – Triennale, Bovisa-Dergano, Centrale, NoLo, Isola, Lambrate and Porta Venezia. Part 2 – Montenapoleone, Università degli Studi, 5 Vie, Brera, Tortona and Parenti.
Triennale Milano is not a design district but we must mention an important event: directed by Joseph Grima, today officially opens the Italian Design Museum (permanent museum), with over 200 objects by great masters of design.
v
The Bovisa-Dergano district will host The Republic of Design: projects, exhibitions, installations, a program born for Fuorisalone 2019, but with the ambition to last 365 days a year, proposing itself as a redemption engine for the neighborhood.
Ventura Projects returns to Central Station, in the spaces of the former Magazzini Raccordati – you will find it also in Tortona (wait for Part 2). In 2019 there will be 16 rooms for exhibitions and installations. Among these, a project by the Dutch Maarten Baas (I think therefore I was), which will involve visitors, as well as Tell me more by the American Rapt Studio. The artist Jiro Yonezawa created Emergence of Forms for Agc, an installation with which he explores new fields for the processing of ceramics and glass.
At Nolo, district north of Piazzale Loreto, the locations will be the Municipal Market in Viale Monza, at the corner with Via Crespi and the disused and semi-abandoned Giovanni Cova factory, in Via Popoli Uniti 11. For the second year Alcova returns, hosting forty international designers, artists and performers. After last edition's success, Alcova expanded to Isola District, occupying a perfectly preserved factory of the 1930s (via Sassetti 31). You can find more about Isola Design District here.
At Lambrate, the circular economy and sustainable design will be the common thread of the entire event. The new partnership between Lambrate and NYCxDesign will create a program full of exhibitions, installations and seminars made in New York. / In via Conte Rosso 34, you will find the Upcycling Lab. / The Scandinavian brands are the protagonists of the Via Ventura 2 workshop, with S (WE) Design. / The collective exhibition from Din – Design In returns for the seventh consecutive year, between via Massimiano 6 and via Sbodio 9. / The gallery Subalterno 1, v. Conte Rosso 22, will present "Politics, design political artifacts", a collection of modern and contemporary political artifacts by well-known designers such as Giulio Iacchetti, Denis Guidone, Lorenzo Palmeri, among others.
Porta Venezia, the Liberty architecture district opens up to the city with temporary events hosted in the elegant buildings. At Villa Mozart for example, via Mozart 9, you will find DoppiaFirma, dialogues between the protagonists of design thinking and high craftsmanship, a Fondazione Cologni dei mestieri d'arti project. / Doors open also in professional offices: Park Associati, in Via Garofalo 31, hosts the exhibition Insecure: Public Space in the Age of Big Data, curated by Virginio Briatore. / Google presents A Space for Being at Spazio Maiocchi. In a multiroom installation, A Space for Being will explore the field of neuroaesthetics and how different aesthetic experiences have the potential to impact our biology and well-being.
v