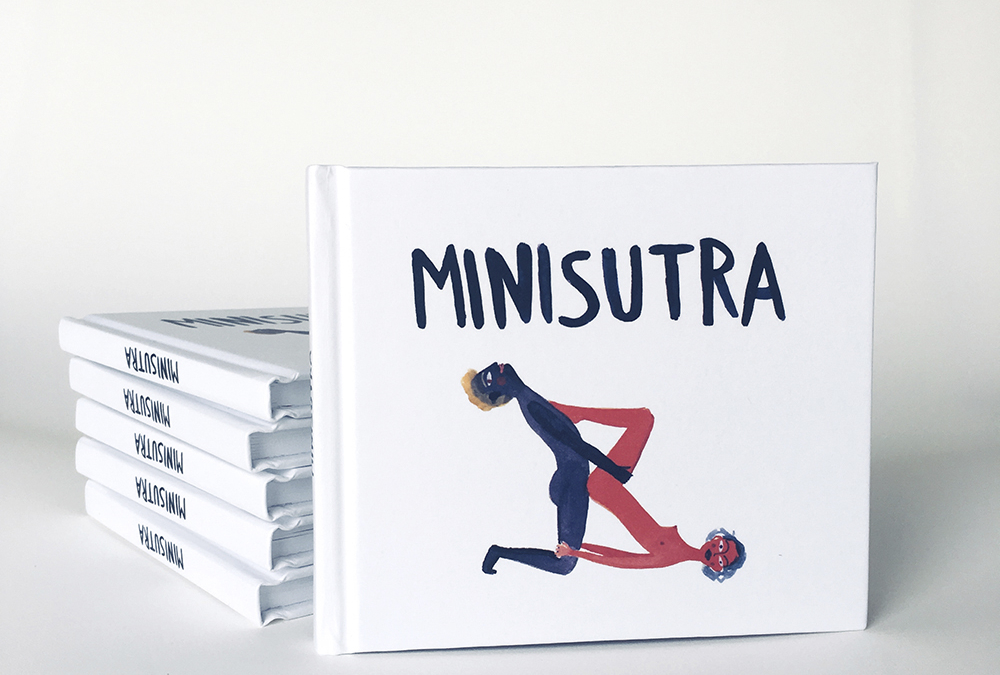 Bianca Tschaikner is an Austrian illustrator and printmaker with a nomadic spirit, seeking inspiration everywhere in the world. She studied printmaking at Scuola Internazionale di Arte Grafica Il Bisonte in Florence, Italy, and at Fundación CIEC in Northern Spain as well as illustration at the Accademia di Belle Arti Macerata, Italy, where she received her MA. After having lived and worked in Chile, Morocco, Italy, Portugal, USA, India and Iran, she is currently living at Lake of Constance.
MINISUTRA! is one of her beautiful projects, a tiny little book of colorful miniature watercolor paintings depicting kamasutra positions in a funny way.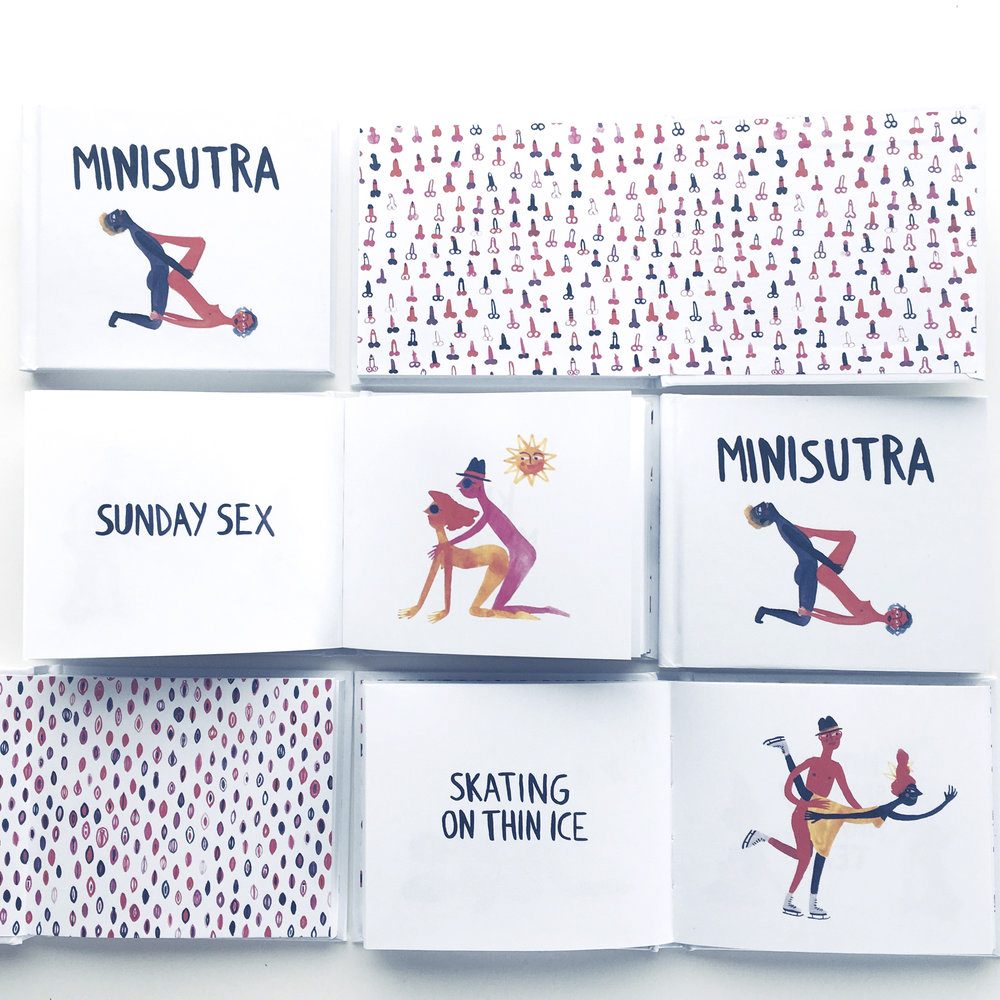 B
MINISUTRA is a big, colorful, and at times queer circus of sex and fun, consisting of 34 hilarious sex positions that you may want to try at home, such as the "sunday sex" or the "skating on the ice".
MINISUTRA is inspired by the kamasutra, the ancient Indian text about the art of love, a culture which was – compared to our sterile, commercialized and often misogynist mainstream sexual culture – manifold, vivid, sensual, relaxed and playful.
Hardcover
10×12 cm
Printed in Austria. 2018
self published with the support of crowdfunding and bildrecht.at
Price: 14.50 €. You can buy it in Bianca's shop!
b
All Rights reserved to Bianca Tschaikner