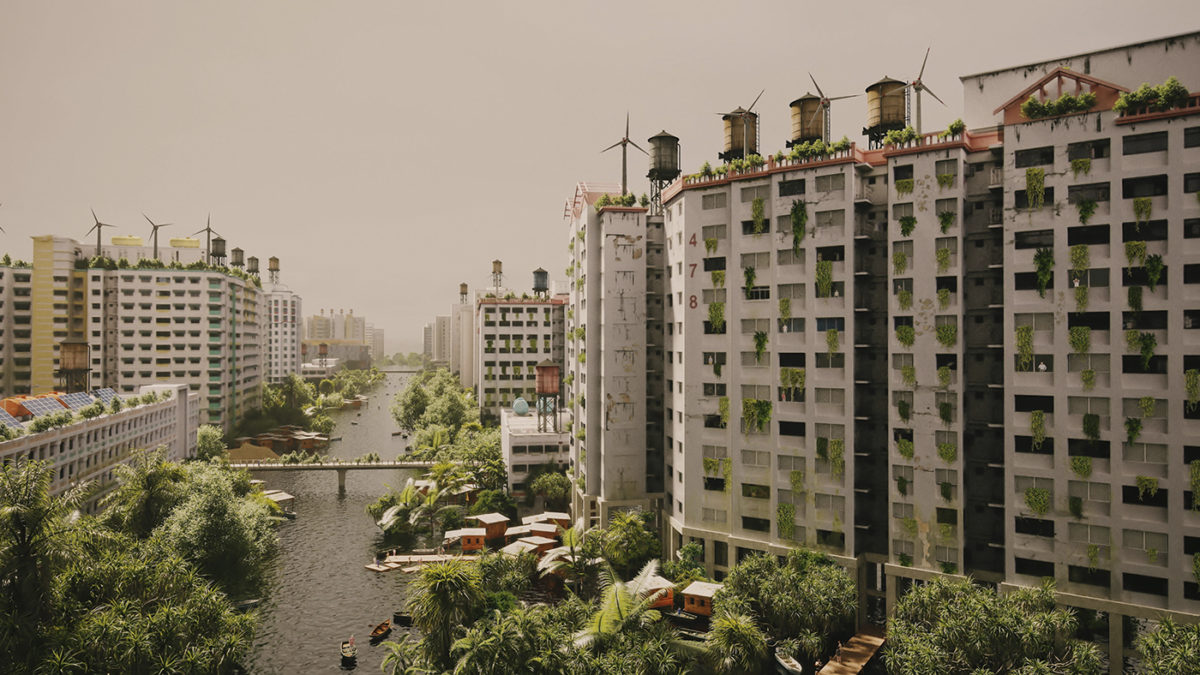 Superflux founders Anab Jain and Jon Ardern imagine that climate change will completely change the way people live their lives over the next 100 years, as day-to-day survival becomes increasingly difficult. With the installation Mitigation of Shock, currently on show at the ArtScience Museum in Singapore, they have created a fictional home that responds to the issues of "extreme weather conditions, economic uncertainty and broken global supply chains". It is equipped with tools that occupants might need to source food and water, as well as to travel around the city.
The designers see the project as optimistic rather than dystopian. They hope to show that humans are a resourceful species, able to radically adapt to new situations and environments, and invent new ways of living. "For us, Mitigation of Shock is not apocalyptic, but instead a pragmatic vision of hope, emerging from a dystopian future ravaged by climate change…" explained Ardern.
Superflux first created the Mitigation of Shock installation for an exhibition at the Centre for Contemporary Culture (CCCB) in Barcelona, imagining a flat in London.
The new version takes the idea to Singapore, a city with a far greater urban density. The apartment is filled with various species of plants and mushrooms, as well as insects, in order to create a self-sufficient eco-system, optimized by computers. There are also various tools in the home for hunting or catching fish, made from repurposed electronics, plastics and other objects. These include spears made from old circuit boards and a bamboo snare…
Mitigation of Shock is on show at the ArtScience Museum in Singapore as part of the exhibition 2219: Futures Imagined until 5 April 2020, and is part of the Singapore Bicentennial.
C
via dezeen