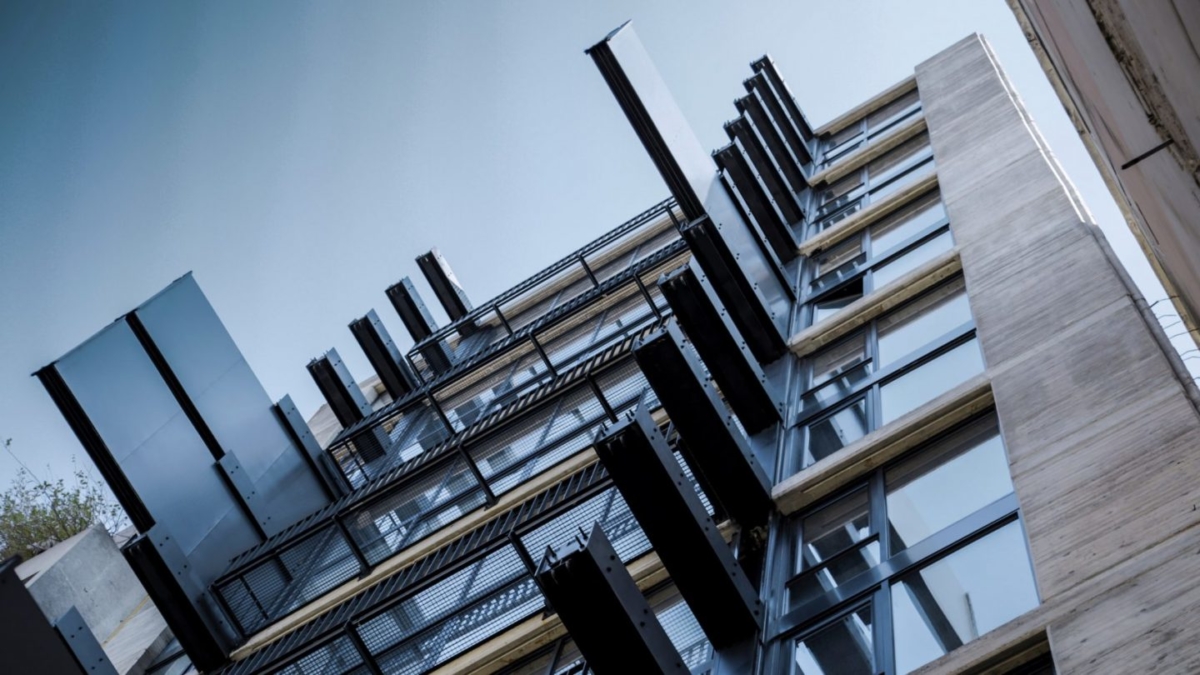 Fouad Samara Architects  aim to produce an indigenous architecture that is derived from and relevant to its cultural, social, physical, and economic context. "We believe in applying a stringent process to develop architecture of integrity based on the Brutalist idiom of 'ethics not aesthetics'. Our practice seeks a unique architectural solution for each and every project, void of any stylistic or branding preoccupation, and that aspires to the continuously fresh and relevant 'esprit nouveau' of the Modern Movement."
In 2017 they completed MoDuLofts, a residential complex in Beirut, Lebanon. "Functionally, we tried to fulfill the demand for flexible – truly and effortlessly flexible – small to medium size residential units in the heart of vibrant Beirut. It was important for us to create an architecture that met this rising demand that also created an inspiring addition to the city, and an uplifting place to live," says Fouad Samara.
Each MoDuLofts' floor is designed with a double height reception and dining area with 4 modules on either side which have walls that slide out of the facade. The system provides 16 different ways to configure or tune each loft.
All Rights reserved to Fouad Samara Architects