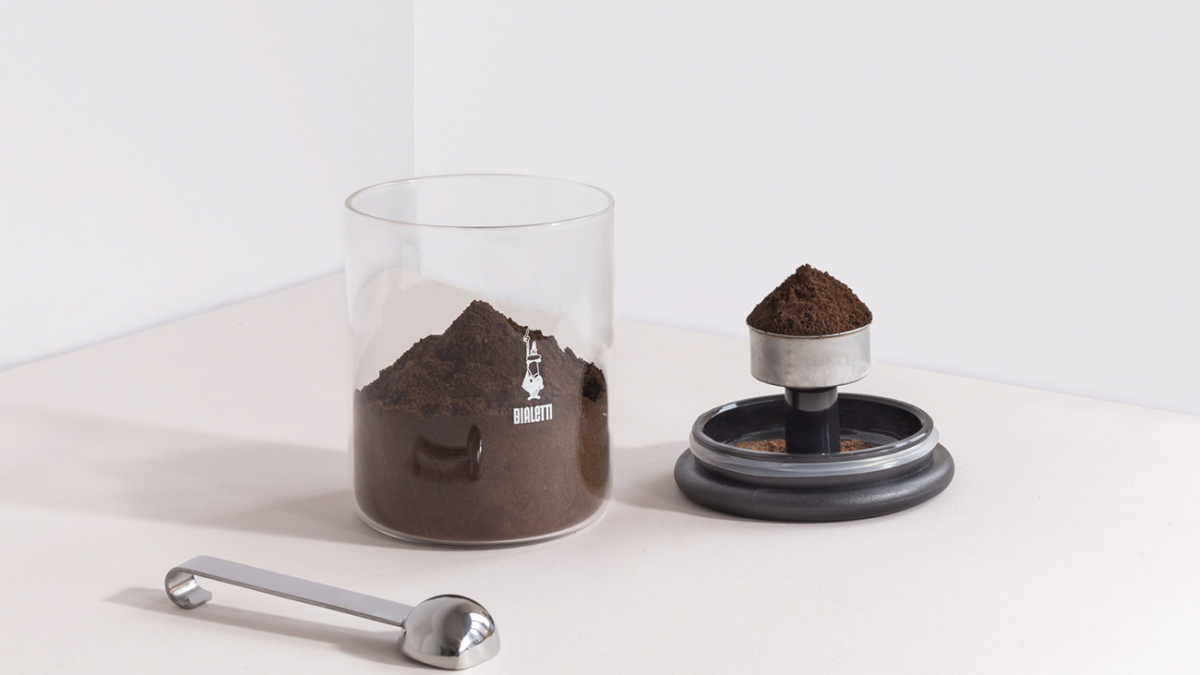 Sovrappensiero is one of our favourite studios in Milan (previously on WeVux). It was founded in 2007 by Lorenzo De Rosa and Ernesto Iadevaia, designers from south of Italy, now based in Milan. Among the studio products you can find Moka&More (2016/2017), a new collection of products for the preparation and tasting of coffee, along with a complete art direction, for the historic brand Bialetti – moka's inventor.
"The collection comes from a careful study of the organoleptic properties of coffee, from the beans to the powder and a thorough analysis of all the instruments dedicated to the coffee ritual. The products for the preparation are inspired by geometric and minimal volumes, to silently accompany and work with the iconic moka… The collection for breakfast and for coffee tasting are born from the search for a perfect balance between essential lines and archetypal shapes able to recall on the table the whole tradition of Italian espresso coffee."
The Moka&More set consists of: coffee, espresso and cappuccino cup, mug, sugar bowl, milk jug, coffee grinder and a coffee jar.
Visit Sovrappensiero to see more projects!
b
Photography by Francesca Iovene
Styling by Sarah Richiuso