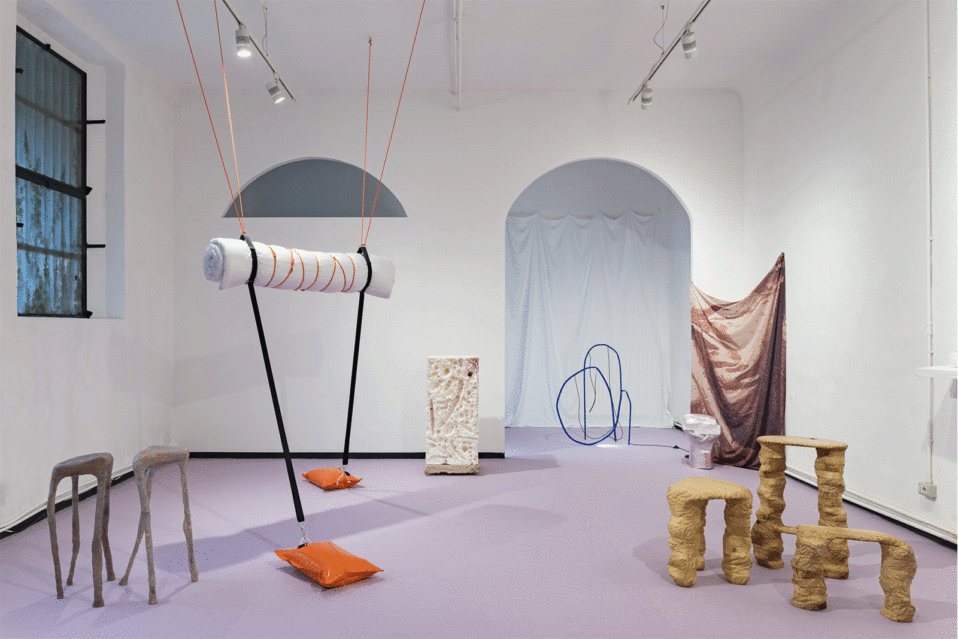 MOVIMENTO, Camp Design Gallery
Movimento is a group exhibition curated by La Cube and Salvatore Peluso, on show at ​Camp Design Gallery. You can find projects by nine design practices from Eindhoven, Madrid and Milan: Andrés Izquierdo, Elissa Lacoste, Inés Sistiaga + Lucas Munoz, La Cube, Matteo Pellegrino, Parasite 2.0, PLSTCT, Shahar Livne and Tellurico. In the Italian dictionary, among the meanings of Movimento (movement) you can find: "any phenomenon of aggregation and mobilization of individuals who, as a result of socio-economic changes, develop consciousness about their social group identity and actively engage to achieve a change in their condition or in the political system itself."
The curatorial project proposed by La Cube and Salvatore Peluso is a network design, which brings together free and autonomous practices, unrelated to industrial logic and immediate functionality. Those presented at the Camp Design Gallery are projects that can tell stories, explore the possibilities of matter and its cultural meanings; they are projects that undermine the Western concept of comfort and that generate ambiguity rather than having a specific use.
Milan is a particularly significant place for this exhibition because, despite being the world capital of design during its Design Week, it currently lacks the most critical and experimental forms… Movimento brings here a selection of international authors in an alternative occasion to the Fuorisalone, where usually the spotlight is on the big brands and the presence of independent designers is obscured by too many proposals. Movimento is a collaborative platform for independent designers, which transforms the gallery spaces into a third place dedicated to meeting and exchanging ideas.
As mentioned above, this is an important exhibition for Milan. It should be the beginning of a new path: design should re-discover quality and research, at the expanse of quantity. Events such as Fuorisalone and Salone del Mobile should be professional occasions that have, however, turned into something else, due to the Milanese entertainment dimension – promoting commercial-advertising or purely brand-oriented events. (1) Therefore, from this moment on, we hope to find more and more research and experimentations, favoring the true design from the commercial-oriented one.
You can visit Movimento until December 20th.
Graphic design powered by DEREIN Graphic Design Collective derein.net
Photography by opfot.com
v
All Rights reserved to Camp Gallery Design