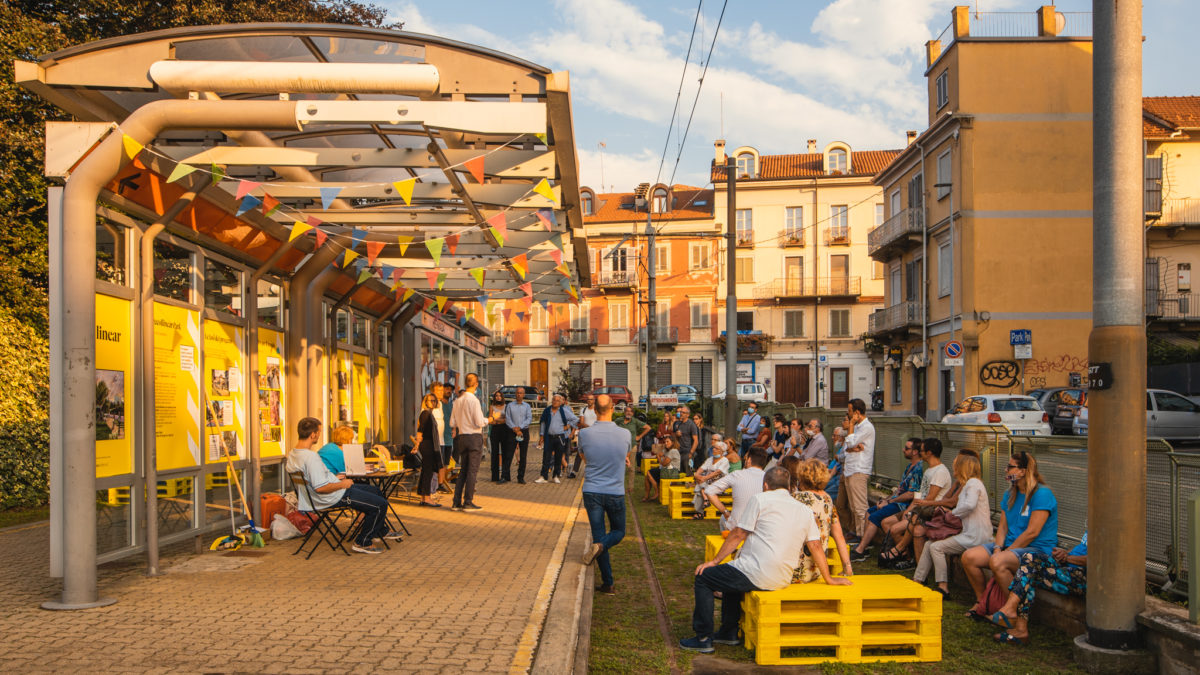 MUST-READ. A selection of projects
We already presented our sustainable projects and new materials selections. Today we will talk about a linear urban park that unites four districts of Turin, the union between architecture and water, the city of 15 minutes, the costs of participating in the Fuorisalone, the work in architecture and design studios, the link between design and the environmental impact of digital… These are just some of the projects in the MUST-READ selection:
PRECOLLINEAR PARK, a public space for the community
Inaugurated in June 2020, Precollinear Park is the first placemaking intervention carried out by the non-profit cultural association Torino Stratosferica. The project is an urban regeneration that has transformed the layout of a former light metro line into a park open to the community. Cover courtesy Torino Stratosferica
WATER SQUARE, when architecture interacts with nature
As seen with De Urbanisten's and MVRDV's projects, Water square is undoubtedly an interesting typology that can give new life to urban neighborhoods. Due to its characteristics, it's a multifunctional place, able to activate different programs and create valid alternatives to the rhythms of large cities. In a period marked by climate changes, once again architecture and design show us a way to rethink the spaces we live in in a more sustainable way, through the use of nature as the main element of the project.
IS THE 15-MINUTES CITY POSSIBLE?
In 2015, during the COP21 Paris Climate Conference, the C40 Cities Network's mayors met to discuss new alternative ways of sustainable development in line with the objectives of the Paris Agreement. The new urban concept, the 15-minute city, promoted years ago by the Sorbonne professor Carlos Moreno, has been popularized by Anna Hidalgo (Mayor of Paris) and Ada Colau (Mayor of Barcelona)…
c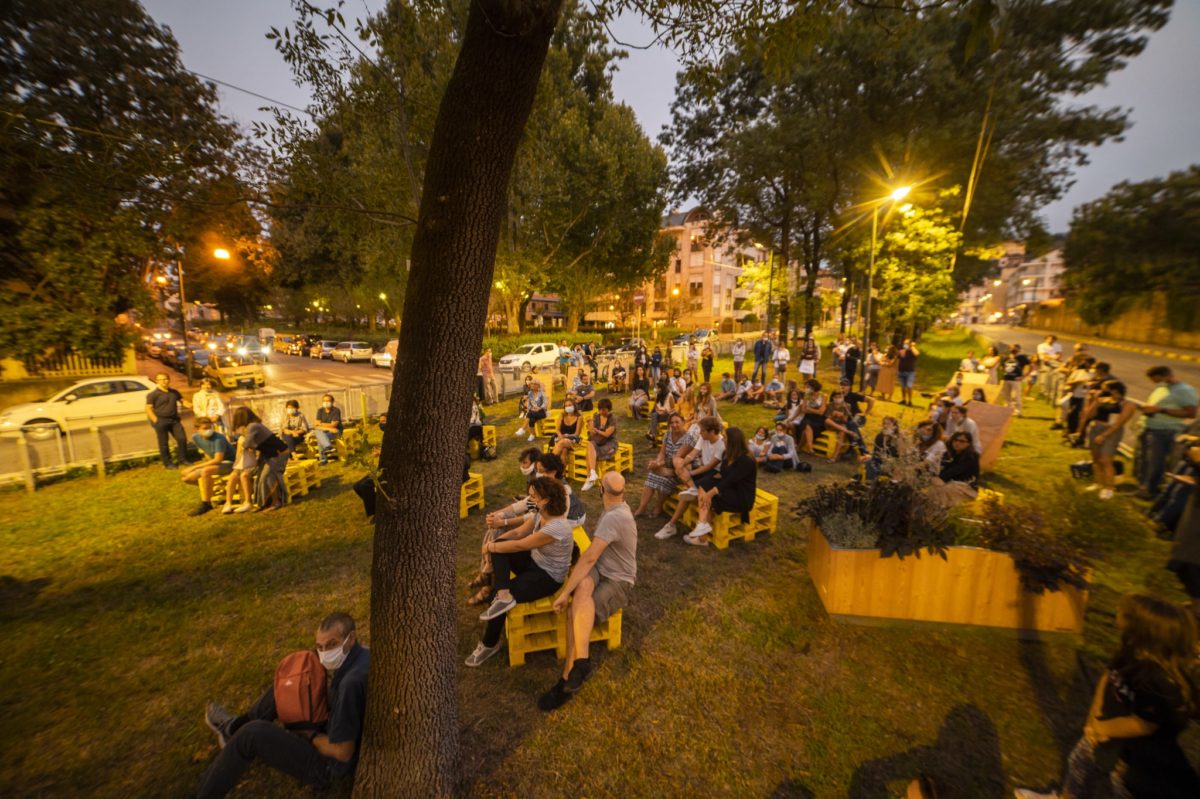 MARGHERITA RATTI: design as a cultural engine
Margherita Ratti is a modern patron and with her work, she completes an offer that is not yet available in the world of design: fresh, high-quality products signed by young designers.
HOW MUCH DOES IT COST TO EXHIBIT AT FUORISALONE?
Let's focus on young designers. Since university, many of us have been trying to invest and bring our ideas to the public. Today, what does it mean to exhibit your collection or product at Fuorisalone?
WORKING IN A DESIGN/ARCHITECTURE STUDIO IN ITALY pt.1
WORKING IN A DESIGN/ARCHITECTURE STUDIO IN ITALY pt.2
Some thoughts and facts on what it means today to work in a design/architecture studio in Italy. Examples of job advertisements, salaries, interviews and unpleasant situations for employees (fake freelancers).
c
GILDA EDITIONS, the revaluation of craftsmanship
Particularly concerned with the processes of making, materials and techniques, Gilda Editions draws on a long tradition of designers who have sought to question the systems of production and distribution of objects by paying attention to the skill and labour of artisans, celebrating slow, meticulous working processes and the economy of craft production.
GIULIANA ZOPPIS and her work for a sustainable future
Architect and journalist Giuliana Zoppis writes on architecture, design and furniture, with particular regard to circular design, bio-architecture, and the social and environmental responsibility of the housing sector. In 2006 she and Clara Mantica founded Best UP, Circuito per la promozione dell'abitare sostenibile. She is currently the Coordinator of the Sustainability Committee of ADI (Adi Design Index / Compasso d'Oro). For over twenty years, Zoppis has been looking into matters that have since emerged as issues of major concern, such as how to reduce the environmental impact of industrial activities and the importance of acting at a systemic level, both of which were among the themes explored at the latest "supersalone".
WE NEED A SUSTAINABLE DIGITAL DESIGN
The amount of data circulating on the web is increasing and therefore also its energy consumption will see a proportional rise. How does this concern design? In the last month, we have seen the new FormaFantasma website, created ad hoc "to minimize the energy consumption and CO2 emissions". Also a notice from Dezeen's founder and editor-in-chief Marcus Fair, who is committed to improving the ecological footprint of the blog – ranked last in a list of sites for polluting emissions. Through the article we will analyze the problem and its relationship with the design world, to finally give some advice on the topic.
NFTs and CRYPTO ART
Over the last period, you might have heard about crypto art and GIFs and videos sold for millions of dollars, but what's going on? Everything starts with NFTs or non-fungible tokens…
c