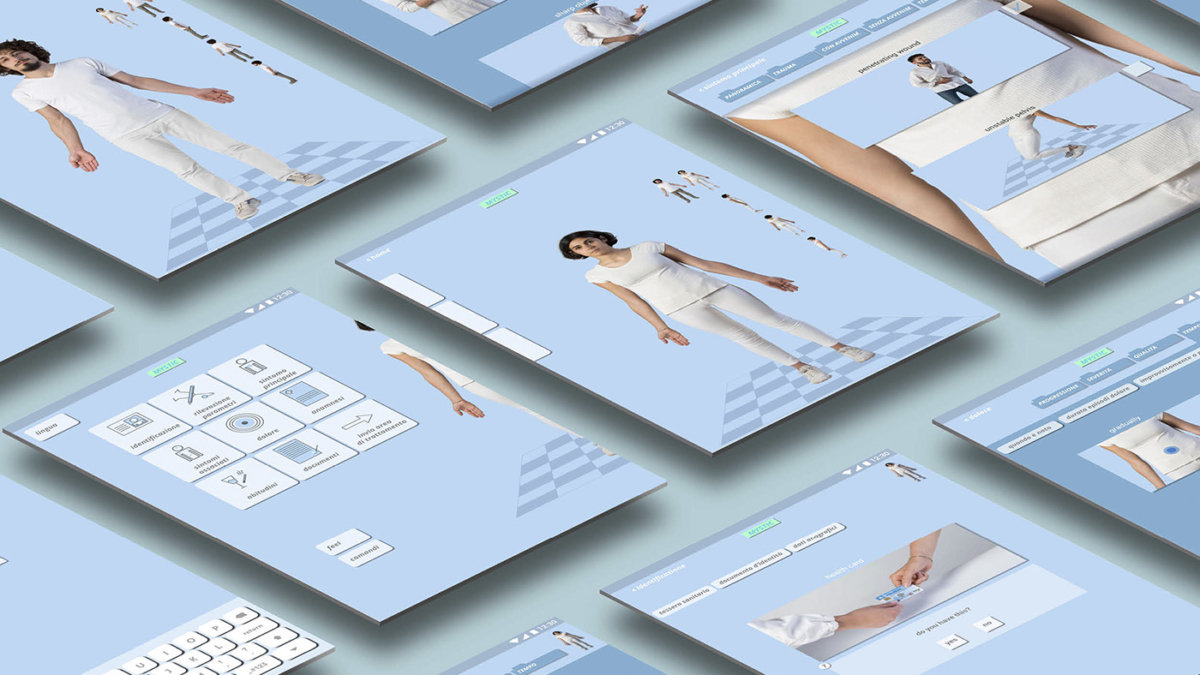 MYSTIC_ Beatrice Bianchet
Beatrice Bianchet (Pordenone, 1994) is a young graphic designer and illustrator, with a bachelor in Graphic Design from ISIA Urbino. Her illustrations have already been published by name such as Mondadori and Fabriano, moreover she illustrated the first number of Itinerari, the new travel insert by Quotidiano Nazionale. She also collaborated as illustrator for Python for Designer, selected for the European Design Awards.
For her thesis, Beatrice designed Mystic, an app with the aim of improving the communication between health workers and foreign citizens. Thinking about languages and writing systems, the absence of shared codes undermines the exchange of information between the various parties. Mystic was created as a result of considerations regarding possible emergencies that require provision of the triage service and have to face the discontinuous presence of cultural mediators in Accident and Emergency departments.
The device allows the exchange of information between the health worker and the patient, accompanying users through the phases such as recognition of the main symptoms, definition of pain, diagnosis and treatment. Through the use of a tablet, it is possible to access a collection of short videos with examples of traumatic events or states of malaise that help to identify the reasons why the patient was brought to the hospital.
Mystic has been selected by ADI Index for the 2018 Catalogue and for the Targa Giovani Prize at Compasso d'Oro 2020. Visit Beatrice's instagram to see more projects!
v
All Rights are reserved to Beatrice Bianchet
Please seek permission before using