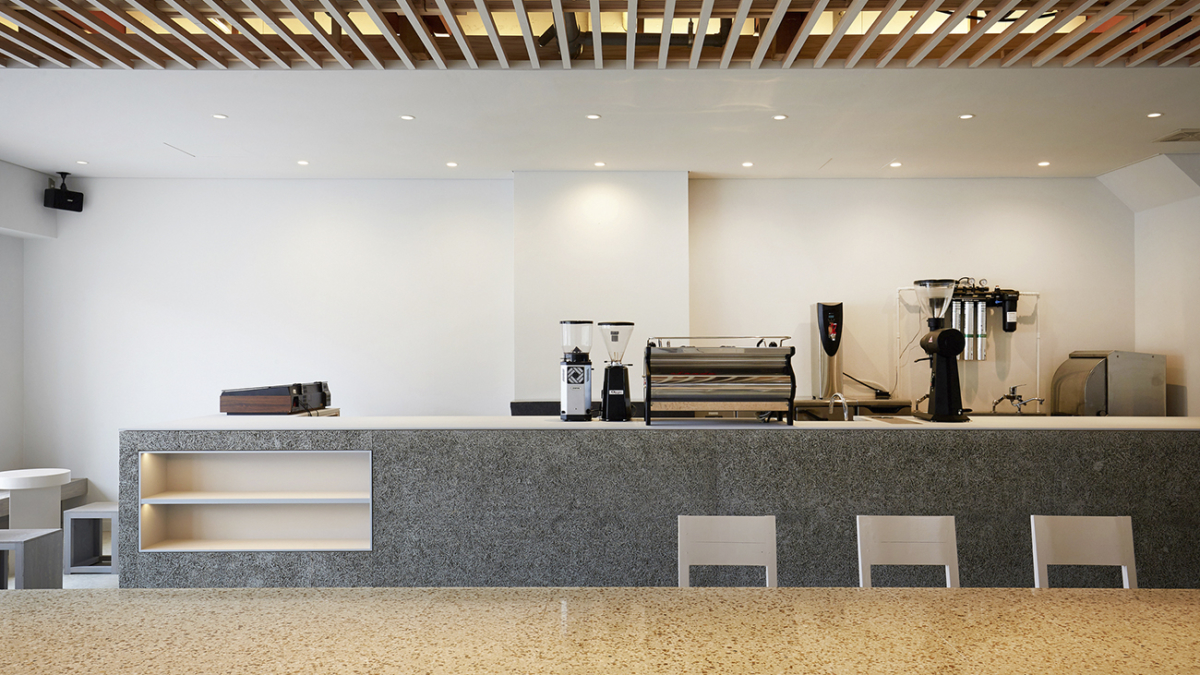 Arii Irie Architects is a Tokyo-based design practice for architecture and urbanism founded in 2015 by Atsuo Arii and Kako Irie. The studio seeks innovative contextual approaches in projects ranging from single-family housing to installations, public buildings and urban spaces. One of their latest project is Nagasawa Coffee, a minimalist coffee shop located in Iwate, Japan.
 The owners decided to move their shop to a larger space to fit in their new 1960s vintage roaster. Their vision of the new shop was an open workshop space, and Arii Irie Architects decided to provide it with a 6×1.5 meters terrazzo table: it is intended as both a table to sit at and an active tabletop where unroasted, roasted, and packaged beans are placed altogether, showcasing the live sequence of the roasting process.
The height of the table is low, contrasting with the high ceiling, to force the customers to look down. As a result, the proportion of the table gives the idea of a podium or stage, or a runway. The interior spaces are characterized by the use of several materials which come together in harmony with the Nagasawa Coffee mood.
v
All Rights reserved to Arii Irie Architects
Photography by Kai Nakamura