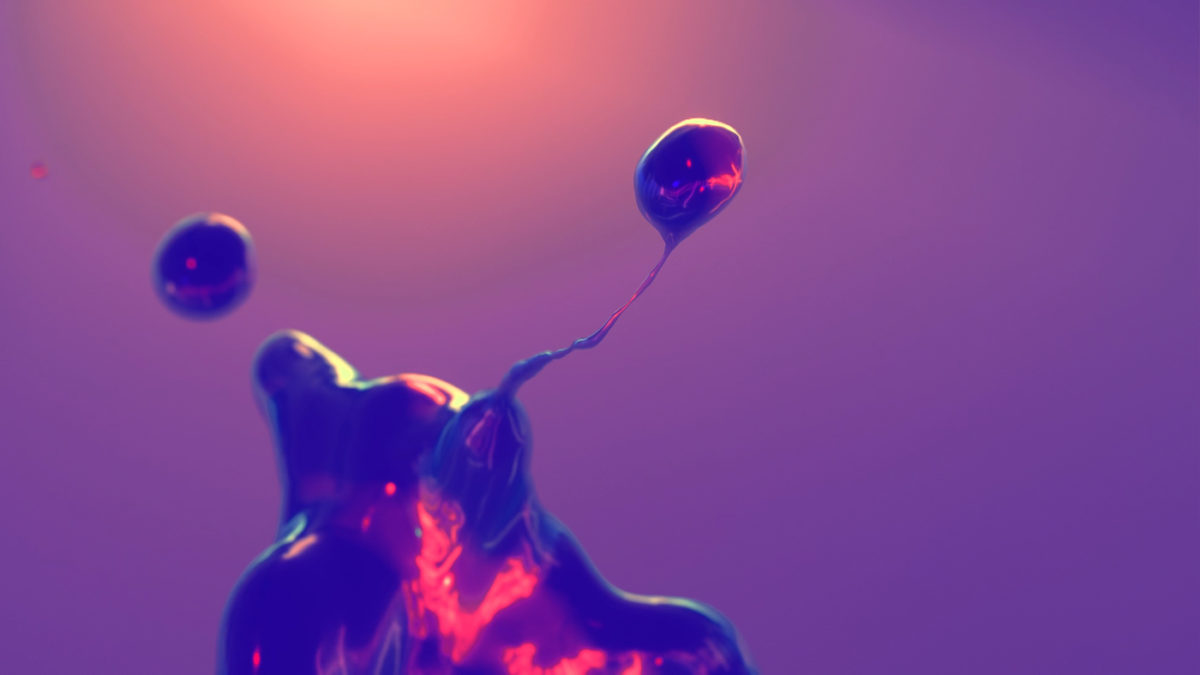 NAOWAO and her 幻想的* realities
NAOWAO (Nao Sakamoto) is a very talented Japanese media artist who constantly experiments looking for new ways to communicate. With a very broad background, she has managed to find a way of expression that blends film direction and architecture. The results are immersive videos that can excite us and make us dream. After a difficult start in Economics, Nao decides to attend the basic filmmaking class at the University of Buffalo, NY, where she takes classes in directing, screenwriting, editing and lighting. However, her personal interest is more linked to the creation of specific spaces, therefore set design, decorations, and costumes. She follows her interest in part with her first full-time job in New York, with a Japanese company specialized in television production and commercials.
Despite this, the work is not enough and Nao decides to restart her studies to go beyond her knowledge. After Japan and university studies in the USA, she decides to move to Rotterdam, The Netherlands, where she attends MIARD, Master of Interior Architecture, Research, and Design at PZI. Here, she studies space and architecture which become the perfect stimuli to create exciting and immersive stories. As she tells us: "the cinematographic aspect helps the story, while the architecture makes the narration more engaging". In Rotterdam, the artist begins to create public installations in shopping centers and aquariums, music videos and participates as a VJ in international festivals.
c
c
In The Netherlands NAOWAO experiments with interactive videos, with the desire to deepen the relationship between the viewer and the moving image. And it is precisely here, also through architecture, that she discovers the value of interactivity and the connections between the viewer and the video: her goal is to create immersive experiences, which allow you to get you into another reality. This also recently led her to "do AR music live streaming projects and learn how to create a world within a UE4 game engine, which I want to explore for more immersive experiences and storytelling."
NAOWAO greatly admires the work of Ouchhh and Refik Anadol, very famous in the industry. She also follows the work of Push 1 stop, Onformative – for their aesthetic, Eye Dropper Fill of Bangkok, super creatives with a film experience behind them. Among her favorite directors/artists, there is also Andrew Thomas Huang, the director behind the videos of Bjork and FKA Twigs. His works present an extraordinary combination of physical and digital.
In addition to these artists, Nao usually finds inspiration from physical experiences and the emotions that arise from them, from excursions in the wilderness to scuba diving, to moments of relaxation such as a break in the bathtub, immersed in steam. Also from photography (many of her environments have references to underwater creatures, to plants, to the cosmos) or from concerts and exhibitions. Research also plays an important role: getting interested in a topic she likes is a way "to look to the past and imagine the future, to speculate on how things can happen. And to create that world."
To stay up to date, she uses the web and social networks. She analyzes the projects trying to get information on tools or style. If what she finds is interesting, she starts experimenting. One of her main interests are visual trends, which are different from country to country, "for example if we compare Japan with the United States or Europe, they have different trends. Like China or Korea. The typology of media is also different, softwares and hardwares in use. That's why I would like to visit China and Korea soon, I'd like to experience their culture right now, once this crisis has slowed down. I also use Instagram and Behance to look for new projects, but they work with algorithms, so I think I have to find an alternative method too."
Talking about softwares, for the more experienced but also for those who want to try their hand at this discipline, Nao uses DaVinci for film editing, and After Effects for animation editing. To create 3D models and graphics, she uses Blender and Notch VFX. Right now, she is also learning how to better use Unreal Engine 4 software, a real-time 3D creation platform.
NAOWAO 's projects are fascinating not only from an aesthetic point of view but also from a creative and cultural one. Her continuous research and the desire to discover come together in exciting results, which make us forget reality for a moment and take us to imaginary worlds, where contamination is the keyword. Not only between physical and digital, but also between cultures, forms and expressions.
If you want to see Nao's works, visit her website and follow her on Instagram!
* 幻想的 = Japanese word without a precise translation, the closest meaning is "Fantasy". The title of the article was chosen together with the artist.
c
c
All Rights reserved to WeVux