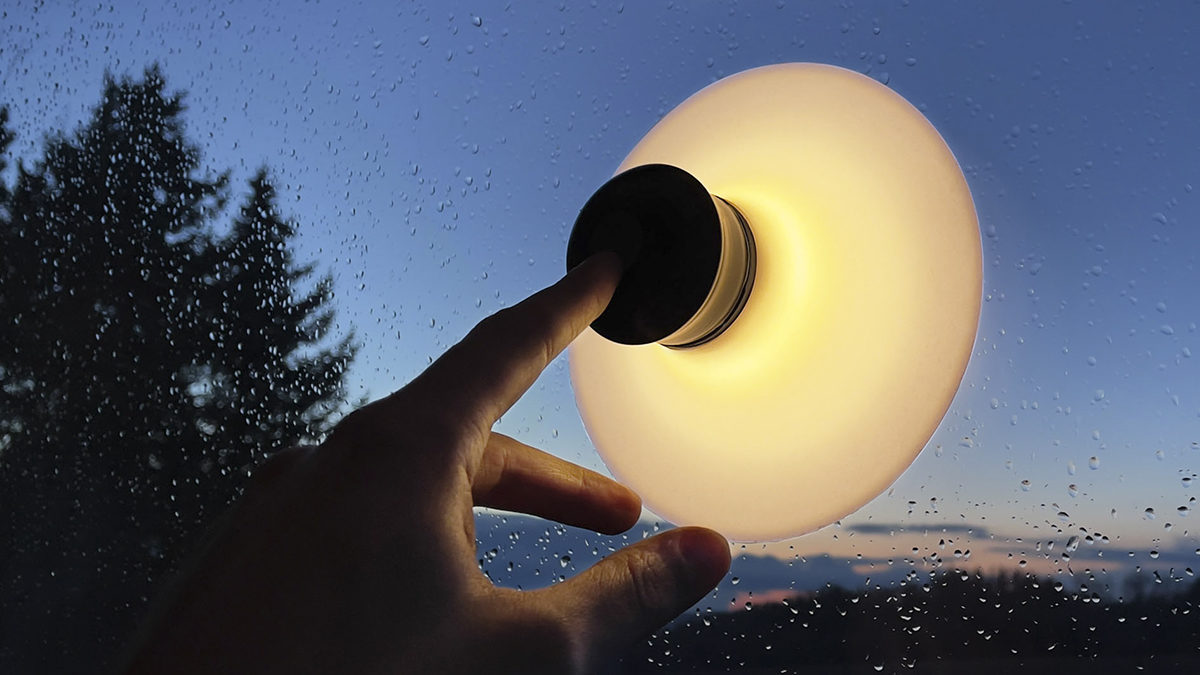 NEOZOON, the suction cup lamp
Sometimes we can find new opportunities in times of crisis and the Neozoon team knows that. The Munich-based startup took advantage of this domestic-confinement moment to think about how we use products in our living spaces. How could our homes become more changeable, interactive, and playful? Can a product give us mobility and freedom? The result is Neozoon, the eponymous mobile lamp which, thanks to a suction cup, can be attached and removed in a few seconds from almost any surface.
C
C
Neozoon is not only perfect for everyday life but also a great travel companion, excellent for long train journeys or camping adventures. Neozoon is sustainably manufactured in Germany using premium materials: medical-grade silicone, aerospace-grade aluminum, and state-of-the-art 3D printed polyamide. The startup claims that production and design follow the Cradle-to-Cradle approach, which means that the product is 100% recyclable.
Neozoon is smoothly dimmable and its battery lasts 6-12hrs. On a smooth surface, the suction cup can stay attached for several months and you don't even have to remove it for charging, thanks to the included extra-long USB-C cable. The product is available from April 15 (for 30 days) on Kickstarter, in three different price ranges: Very Early Bird – 95€/110$ (limited to 50 pieces), Early Bird – 110€/132$ (limited to 75) and Kickstarter Deal 120€/144$ (limited to campaign duration). After the campaign ends, Neozoon will be available for 180€/214$.
Since late 2019, Neozoon is developing its brand's strategy and product. The startup is a member of the Startup League and officially supported by the Munich University of Applied Sciences and the Strascheg Center for Entrepreneurship. The company aims to launch many other products able to give people a "wow effect" and to make our domestic spaces more engaging and fun.
If you want to support Neozoon visit their new Kickstarter campaign here! Click here to see their website and follow them on Instagram!
C
Do you want to see your project featured on WeVux? Feel free to send us an email at [email protected] to know more, or visit our About page