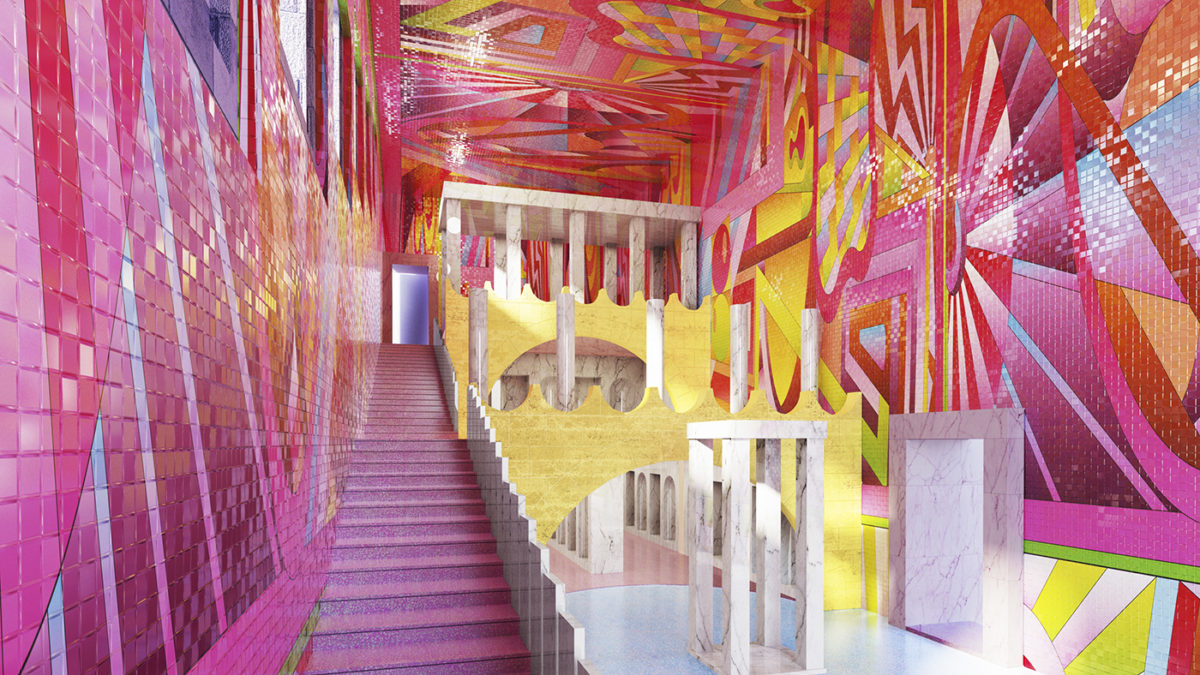 According to Adam Nathaniel Furman, design education "brainwashes" students into rejecting colour, pattern and ornament, but a group of London designers is overcoming this bias against their use: Adam named the movement "New London Fabulous" and described it as "design and architecture as a visual and cultural pursuit, which is highly aesthetic, sensual and celebratory of mixed cultures".
He cited London designers Yinka Ilori, Camille Walala and Morag Mysercough as other key figures in the movement, which he said were overturning entrenched bias in the design establishment. All four designers use bold colours and patterns in their work: Yinka Ilori's furniture, interiors and architecture collaborations feature decorative colour schemes; initially a textile designer, Camille Walala is known for her colourful graphics, which she applies to interiors, architecture and urban projects (strongly inspired by Italian Memphis group). Trained as a graphic designer, Morag Myerscough's work is similarly characterized by lively use of colour, pattern and typography. Their work "picks and chooses and mixes from different periods and it does look back" Adam said.
The movement is not a postmodern revival, but the need to re-discover colours, pattern and ornament. Things are changing, "a lot of young, queer practitioners and students coming into the industry. The makeup of the design profession is radically transforming. The new generation that is starting to come up now is going to be so cool. It's a very, very beautiful and interesting period for British architecture." Interested in these statements, we contacted Adam to ask him a few questions about the movement:
c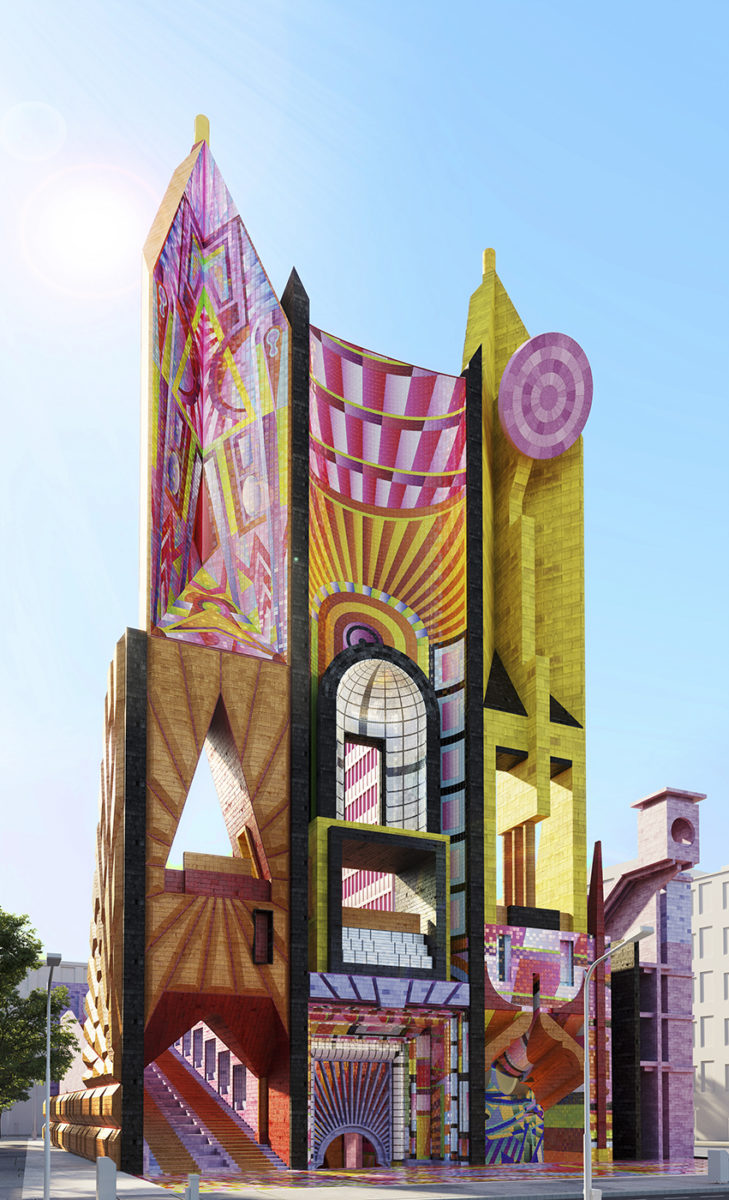 c
Although named New LONDON Fabulous, it moves interesting critiques and it might be a scream for change in the Architecture world, both educational and professional, but also a "contextualization of the practice", in terms of culture, people and history. It's a statement. Therefore, how is this movement positioned in relation to international architecture and education? And could it be inspiring for city such as Milan, or New York or even Asian metropolis? Moreover, in a moment in which we are confronted with statues and architecture which celebrate the past, can this movement re-discover history through architecture in a new way?
Adam thinks that in relation to international architecture, the movement is positioned to speak to its local context as a rebuttal of the old culture of perpetuated aesthetic norms that suppress difference in our shared urban spaces, something that the architecture profession has not only been complicit in, but has been an active key agent of.
The problem is the academic control of "professional aesthetics and planning-based contextual dogma perpetuating existing conditions with no possibility of new symbolism or spatial aesthetic representation, is common in so many places in the world, and its not sustainable. Our cities do not embody, represent or reflect us either economically, structurally, but hugely importantly – as the statues show – nor do they reflect contemporary society symbolically."
The movement is also about history: every generation re-writes it, our cities are constantly changing, and they must mutate to reflect how society has changed, the way we both now see our past, what we value in the present, and our vision of the future.
Despite this, it can obviously be inspiring for any city as a purely aesthetic style, but it's most relevant to cities that embrace their multiculturalism, and want to reflect that in be actual makeup & physical fabric of their streets, and their buildings..
New London Fabulous is a breath of fresh air, it's not just about colors and textures, but about creating cities that represent us, our environment, and our diversities. Rediscover the city as the multicultural meeting place where heterogeneity is celebrated.
C